Hey there again!
I just wanted to mention a couple of things and maybe explain a few things a little better for you:
I'm not a lonely planet kind of guide. So you may find my blog a little short of detail sometimes. But I have to tell you that I'm trying to give you a snippet of my journey.
I think I'll sit down a little later, when the Mongol Rally is over, and fill in some detail on all the countries I have visited. But I have to admit I'm a bit like a kid trying to tell Grandma a story – and then this dog came down the road! And then and he was wearing a hat! And there was this clown! LOL. So bear with me and I'll give you a small glimpse of some of these amazing countries and then fill in the blanks a little later. Ill also add some pictures later as my words cannot come close to describing the grandeur of these amazing countries. From waterfalls to watermelons, beers to bears, mountains to mosques this is so much fun, but in the limited time I have online I just can't get it all down! Lucky I have my trusty laptop to take notes.
And on to Turkey!
Just before the Turkish border we found mile after mile of truly shit roads. Insane drivers (as I have mentioned) and really nothing much else to mention. The border into Turkey has armed guards, struggling to stay awake and really is a very simple affair. A couple of hours and a Frisbee is all you need to get by and we amused the locals for a little while as we played. Then it was time to go. The last guard was friendly enough and bored "Long day and no toilets! Welcome to Turkey".
And onto some of the best roads I have ever seen in my life! Open, wide and perfect. No elephant sized potholes, apparently one of the Rally smartcars may be stuck in a pothole in Germany, but this is just a rumour. We did meet a couple of teams on the way into Turkey and enjoyed the drive up to Istanbul. It appears that Outlet Malls, Water Oasis, Petrol stations and mosques are very much in demand in this country. Apparently the law states you can never be more than 500 meters from any one of these. The water oasis are a godsend and appear as if by mirage at very frequent intervals along the roads throughout Turkey, and almost all petrol stations have free cold water for travellers. Now we had been warned about the water, but drank it without issue from one end of Turkey to the other. Some of them are even guarded, and we have even been stopped by a family or two and guided to them to have some water and a chat. One man showed us how to say goodbye in Turkey, touching his cheeks to ours on both sides. The hospitality of the Turkish people is amazing and they are truly happy to show travellers their home towns and offer us food and water!
Istanbul is a massive city and joins with many others before and after the actual city. This makes up some 60 miles of city! Its big and brash, full of colour, lights, sounds and smells. We travelled to the old section and stayed in a small hotel. Cobblestone narrow streets, shops of all types, beautiful lamps, rugs and clothes. And then a walk around the Blue Mosque, a massive, well lit structure commanding attention in the parkway, tall spires, domed ceilings. The area was alive with people, even at such a late hour, talking, laughing, taking photos, holding hands. The colourful water fountain drawing people to it amongst the water-melon sellers, markets and kids selling bits and pieces. They even had LED flying toys soaring into the air and drifting back to the ground. A common scam is that a couple of guys will befriend you, start telling you about the city and then offer to show you around, then a couple of girls turn up… As soon as this started with me I walked away, and got some water-melon of course. The other guys had some shisha and I went to bed exhausted.
The next day was another walk through the town: bartering with the sellers is fun, you pay about a quarter of what they asked and you know they are still making a massive profit. I bought an Aladdin hat and spinning toy for about $3 all up. The guy were pestered by one charming seller and he eventually conceded to what seemed a great deal. I bet he still came on top! The inside of the Blue Mosque is truly something else. A huge mosaiced ceiling, columns and candlelights. Fairly inspiring to think about when it was actually built. The people must have thought it the most wonderous thing they had ever seen and there truly had to be a god.
But we eventually had to leave and headed from the city onto the motorway. No -one mentioned we needed a pass to go onto the freeway! We went across this massive bridge and came to a sudden stop at the toll gate, blocking traffic for about 20 minutes while we looked to find this pass. Some Swedish ralliers turned up and saved our ass! Letting us use their pass. Thanks guys! 15 minutes later we came to another toll gate and had to get the pass. From here we headed for Safram Bolu, past the biggest roadhouse we had ever seen and into the night. An amazing large shopping centre attached to a petrol station, with over 100 stores! A while later we needed petrol and met Mohammid Ali, offering us food and a drink with him. The people in Turkey have been so welcoming and friendly, marvelling at our journey and our countries, excited by the random meeting of our people in such faraway lands.
Before Safram Bolu was the town of Karabuk, a massive refinery of some sort greeted us on arrival, a huge alien set piece for some forgotten sci-fi movie. Pipes and wires, a million sparkling lights, unknown building holding their secrets. The whole town was lit up: the buildings, streets and even the grass in the parks had green lights. And peppered with dozens of tall green minarets wailing into the night. Even our destination of Safran Bolu was lit up. Ramadan was in full swing and the city shone with a golden crown as yellow lights revealed a circular cliff face around the old city. We camped by a cemetery, amongst other travellers as the golden city slept.
Camel tow?
We had a good look around town and found the ancient Aquaduct with the help of a very friendly local who took us to the turn off, and met another local who let us have a look without paying! Reaching out over a huge ravine, the aquaduct kinked its way across the creek 70 meters below. After a little shopping we made our way to Cappadocia, the incredible spired houses built on the inside of huge sand castles, windows littering the tall mounds, termite like in the darkness and lit up. We stayed the night at the top of the hill looking down and took many shots of the strangest city I have ever seen. A scooter stopped while we sat and a familiar accent asked me the way to Goreme, the Aussie and his girlfriend not sure of the way. We really are everywhere. The next morning we headed to the small markets and met a crazy seller who told us 'everything free… ramadan… ramadan…. no money". Classic. Having a bit of a look around, one random camel giving me a bit of a start, and then into some of the carved out homes in the rocks. Up 6 floors into one extremely comfortable room and then we decided to head off for the day. Onto Goreme and the strangely beautiful landscape of sandstone and cliffs, built into them mosques and other buildings. Here we met a bike riding EMT, the bike being his ambulance. Very friendly and curious about our trip and he happily posed for us before we left.
The Turkish roads are pretty much perfect as we headed for Iraq, getting so close to the Syrian border you could see the blackened and burned no-mans land, darkened by fire as if etching the border into the ground. It wasn't until after this we learned of the recent massacre there. The town of Silopi was our last stop before the Iraq border so we got the best damn pide ever, some fruit and water and headed on. The kids in this town pestered us constantly, asking for food, money and everything they could. The man in the pide shop got pretty pissed at them, and although I couldn't understand what he was saying it went something like this "Go away, leave these people alone, if you don't go away Ill throw this fucking glass at you…" and so on…I don't understand Turkish but i know this is what he said because that's exactly what he did next. He didn't actually hit any of them but then chased them down the street. Legend.
Just before the border we were accosted by some more kids who, after giving them some food, wouldn't leave us alone. So we went on and for $20 was helped through the Turkish side of the border. The scariest thing about the border was the bridge through no-mans land, huge, metal and scary, surrounded by armed guards and barbed wire, and you know what? This was one of the easiest borders to get through: helpful locals inside the immigration area showed us what to do and where to go, another checkpoint and the car was briefly searched, surrounded by locals asking where we were from. "Australia! I have a sister in Melbourne…" And after some hand shaking with the local militia we were through.
This is where we get a little interesting. But I want you to do me a favour. Forget everything you have seen on the news and read in the paper about this country. Just for a second. There is a weird prejudgement you all make when Iraq is mentioned. Where did you get all your information about this country? Its not that easy to hold back on what you think you know? Just give me a chance:
So. Many. Trucks. On coming through the border we were astounded at the number of trucks waiting to cross and also waiting at the petrol stations. It was dusty, hot and hazy. Surreal because of where we were. A high five between me and Josh as we had made it into one of the scariest countries in the world. We were tired and pulled into a petrol station and stopped around back. Straight away we were approached by a short man in huge pants and by his tone we could tell he wanted to know what we were doing. The Mongol Rally pantomime played out and so did his huge smile! We were welcome to stay! The next thing you know there were nearly twenty guys all around us, and after a brief phone call, one who spoke English very well, he did live in the UK of course! These guys all owned the company whose petrol stations, car wash, and hairdressers were huge. We were treated like kings and offered anything we wanted. Their best days would take 1000 trucks as their prices were so much cheaper then Turkey so the trucks lined up and waited for hours. This is about $1000000 a day! We talked football, our countries and our trip til midnight and were considered their guests for the night, thanks to Hussein and the boys. And we had been in this scary country for maybe 30 minutes. 48 degrees today.
In the morning we were given a simple breakfast and some water and ice for our new esky. We said goodbye to our new Iraq corporate sponsors and laughing drove off into Kurdistan, people waving and smiling at our ambulance, extremely happy to meet people from so far away. Even the border guards at the first checkpoint took me into their office to meet everyone and even got me on the phone to someone who asked me a few questions about the trip. Greetings, smiles and handshakes all round I was allowed on my way. What an extraordinary country.
Day 2 was a trip to Amedeh, a cliff-top town a few hours away. The Iraq countryside is dry and dusty, browns and greys, splashed with sometimes green valleys. The dirt track to Amedeh twists and turns through the stone mountain landscape, up and down through valleys, and very lonely. People stopping us to say hi, helping us, and offering food and water. How are these people the bad guys? From here we drove through a lush valley, by a turquoise river that was just too inviting. We stopped by our little paradise and just leapt and played in the water. Cold and refreshing and then a quick lunch. The landscape looked like the giant skeleton of some ancient dragon slumbering, drying in the dusty sun, with peak and plates, jagged in the air. Through these awesome mountain passes we watched the moon rise over a distant observatory and past the waterfall where the top gear boy had some tea.
50 degrees and a swim? I think so!
Now this is one of the best bits of the trip so far: we were stopped at a check point by some Kurdish soldiers, Brown, black and grey uniforms and guns loosely around them, maybe 20km from the border. They took photos and invited us in. More than a dozen armed men, including two generals, gave us tea and offered us their protection for the night. They wore no insignia and only one spoke some English, but after a meal of nectarines and tea we were all having a great time joking about football and other events. Except for the uniforms and guns carelessly laying around, this was just bunch of guys getting to know each other and talking shit. Unbelievable experience having an armed guard walking around your ambulance all night. Slept like a baby.
We said goodbye to our new found friends, offering my card to the general with thanks and an offer for him to come to Australia. His face lit up! We both knew it wouldn't happen but that's really not the point is it?
Then we headed for the Iranian Border…
Mongolian Rally from Goodwood to Czech Republic
The next morning we woke to a great day (it wasn't sunny of course, in the UK if it's not raining it's a great day) and were approached by Cameron and Sean, a couple of guys from another team whose Ambulance broke down, to see if they could tag along. Sure! We managed to get some equipment from them as well. Tires and wheel ramps, bits and pieces. Good thing as we didn't have any spares. And our team is up to 4!! Welcome guys. We share everything! Even the curry.
The Festival of the Slow is the traditional start of the Mongol Rally, a huge event staged at the classic car circuit of Goodwood. This is a real racing circuit and a fitting start to the rally. All the teams, all the vehicles, all the people all in one place for possibly the only time of the rally. Teams would be taking different routes and times for the challenge and we may never see any of these cars and people again.
Over 400 vehicles and easily 3000 people all set up and ready to go on the journey of a lifetime. And we met most on them too! After deciding that 200kilos of food was way too much we decided to just give away over half of it, and became instantly famous. People came from all teams looking for a handout and we got rid of over 120 kilos in about 20 minutes. With the promise of if we see you on the side of the road we will come and help! Thanks to Shana foods for the meet and greet intro! Good to meet up with John and the team too! Aussie guys from where I live! 3 decent sized guys in a Fiat Punto! Hilarious!
There are lots of Aussies doing this trip; even a couple of guys in Smart cars are going to Mongolia and back! The tires are like babies teething ring. Fun to drive though as I was able to take one for a test drive. Excellent fun for them! I love our ambulance though. Its dry, big enough for us to sleep in, and won't be used as a football by the trucks on the route. Can't say the same for the, ahem, "Smart" cars. The rally rules are simple: a small car with an engine no bigger than 1200cc or an emergency vehicle. I climbed into a fire truck which was decked out with bunks and looked a bit like a nightclub on the inside. There was also a glasshouse on wheels, a big furry purple car, an American yellow school bus, a host of motorbikes and even a reliant robin. 3 wheels and prone to tipping over. Love it. While comparing Ford Transit Ambulances with a gentleman beside us and of course giving him some rice, we mentioned our lack of spares. He said they had 4 and if needed we could have one! He even showed is that they had one underneath his ambulance. Remember when I said we didn't have any spares?
I looked under the ambulance.
In the 3 months that we owned it no one had thought to do this.
And there was our spare! I actually hugged the gentleman from the other ambulance!
Thanks to Craig, Karin and Jimmi for bringing down our camping gear and we were ready to go. As a simple act of genius we were able, as a group, to line up on the speedway starting grid and then GO! Do a lap of the circuit before heading out of the grounds and onto our trip! Josh's line through the apex was flawless! Then off through Hastings (remember 1066?) and off to Dover. Its beaconed cliffs guided us to the ferry. A massive castle stands overlooking the sea and down to the gigantic ferries that will take us from England, onto the European continent and away into the night. Like cruise liners for cars, they took all manner of vehicle, easily accommodating the ambulance, various cars and other vans, and also massive pantech trucks full of gear. The parking bay looking like a parking garage, but this was inside of the ship! And there were more than one level of parking! Inside a ship! The mythological toilets were like finding Atlantis. But the ride was smooth and short.
From here we said goodbye to the UK's crimson skies and crimson cliffs and travelled in to the night bound for France.
This is Josh's first time in Europe and his first time driving in Europe, so he took the reins and led us from the Ferry into France. We marveled at Calais by night. Some of it for the history and the pretty lights, but more for the fact that this was actually happening! We had left the UK and were actually doing this. The Mongol Rally was real and we, now four, crazy bastards were off on the most amazing journey.
Our first real stop was in Dunkirk for fuel (91 Euro), but by about 2am we were all pretty tired and needed some sleep. The ambulance had gotten us this far: past the Belgian border and out of France (after conversations like does anybody actually like the French?) and a little detour around Dunkirk, but we just needed a break and about 20 km outside of the beautiful Bruges we found a truckstop, and another team, and camped by the side of the road. Some large foam mattresses became our beds for the night and we slept and dreamt of adventures in faraway places. Well actually… I was so tired I just slept!
Great morning in Belgium. We traveled, again on the wrong side of the road, to Brugge and met up with some other teams and had a chat about routes etc. Some great guys and a walk around the beautiful, feudal town of Bruges. I have actually been here before and showed the boys the sites. The central square and the thousands of people just eating, taking pictures, talking and walking around and just enjoying the summer day. We said goodbye to the other guys and traveled on to Luxembourg.
I have always wanted to go to Luxembourg: no reason that can be defined but more just for the fairytail city and life. The suburbs were so ordinary that we commented on its boring repetitive planning, and wondered at the lack of spectacle. Then we found the center and just gawked at the massive bridges that brings you to its beautiful and architectural home. The city is so beautiful. Old and new just blending so easily. Ill be back here in a few months and will spend some more time and effort on this incredible place. We were on a bit of a mission and needed to get going to make it to Nuremberg tonight.
The Germans really know how to make roads. Huge, straight and safe. No mountain or valley will stop them. They stretch mighty bridges between distant peaks as if holding them in place, high over deep valley and through heavily wooded forests. Clouds cover these bridges wondering at their height and audacity. Thousands of feet to the velvet floors and rivers cruising below. The forests so thick with bough and trunk that sunlight finds it difficult to penetrate their secrets. And little old me and my friends just careening through it in a 20 yo Ambulance. Life is so random sometimes. The motorways give way to so many racing wannabees! Cars of all types absolutely screaming through the days and nights. If they go any faster they'll travel back in time. Maybe this is the way the roads should be. Let everyone drive as fast as they want to weed out the few who can't. This is what they are used to and their skills are probably better because of it. We did manage to get the ambo up to 100 miles an hour. We met up with some ralliers in a little yellow car and decided to travel together, but after 2 wrong turns we lost them and just kept on going into the encroaching night.
But in all we then somehow took a wrong turn and eventually decided that between the rain and our lack of navigation skills brought on by our lack of sleep, we had better call it a night. We got all four of us comfortably in the Ambulance because of the rain. We placed one of the mattresses across the front seats! I didn't sleep well, but more because of the rain than anything. I don't dream often, but dreamt of something huge falling from the sky and knocking down trees in the distance as we watched on from a distance.
Stretching, yawning, cracking, and groaning we rose into the gorgeous German (even their weather is efficient) morning. Josh thought we were somewhere near some sort of industrial area with a reactor nearby, the night before. But we woke to fresh fields and forest and one of the best days since I had arrived in Europe. We were all hungry and took over driving for the 3 hours to Nuremburg. And then we found a supermarket! Oh the feast of food: fresh bread, fruits and juices, kilbasa, pickles, cheeses. So very good. I used some of the little German I knew to find some things and again was surprised at how accommodating and efficient they were. Unlike the French, the Germans will slip into English if know or find someone that can help.
From all of this I found that it is such a beautiful city, surprisingly open and easy to enjoy. We spent some time cruising the center and enjoying the cobblestoned streets, huge cathedrals and old buildings. Ironically, the apple store provided us with a quick internet fix and we then headed off on the trail of a legendary Czech castle where a mythical party may be held that night!
6 countries in 3 days! UK, France, Belgium, Luxembourg, Germany, and now into Czech Republic. What a trip so far. We hit our thousandth mile today and just inside the border purchased our toll ticket for the Czech roads (the woman behind the counter not speaking English, so I told her she was lovely, if not a bit sturdy for my liking). 14 euro gets you the privilege of roaming the Czech motorways. The massive roadside stations are a maze of trucks and cars, people and food, small dogs falling from trucks on their heads and sometimes a serious lack of amenities. Most of them then become what they lack as people just find other ways of reliving themselves. Truck drivers seem not even to remotely care where they go (maybe that's why some have small, furry dogs?). So many trees so little time.
Before I get to the party let me tell you a little about "Gday": such an Aussie cliché huh? You know with that one simple word so many people just smile and can't help enough. It's an icebreaker and greeting, a call to beer, a door opener, a badge of honour. I get so far with a big goofy smile and a "G'day".
Driving into the Czech out party was like Goodwood all over again. Unfortunately the Ambulance had been giving us a little trouble and stalled at the top of the hill in the camp grounds and just wouldn't start. A push got us to our camping area and we just plain forgot about our mechanical problems for the night.Perched high up on the hill overlooking a massive valley, gorgeous 250 degree views of the stunning Czech countryside, we watched the sun slip below the horizon as our fellow ralliers caught up with us. Laughing, backslapping, handshakes, hugs and stories abound. Guys and girls we barely knew greeting us like the long lost and offering beers and smiles. This is what it's all about: likeminded people with no agenda but to share. Then we headed up to Klenova Castle.
Now Goodwood was good, but this, this was a sight. Walking through the darkened fields you find a dirt road winding up to the massive stone doors of the castle. It's not huge, buts it's not exactly small ether. Set over several levels with large courtyards open to Bands and food halls. But it's a castle! How cool is that!? Unbelievably atmospheric, basically a party and rave in a classic castle. Coloured lighting splashed the old stone walls and statues, dance music from the rave cave, a rock band plays and cranks it up, food and beer flow, laughter and fun all round. Very large local security guards, as stoney as the grounds they gaurd, occasionally crack up at partiers.
What happens in Czech stays in Czech, so you may need to just ask me and I may remember the stories for the night. The last thing I remember was passing out!! Hehe!
Ooh my head. 3 hour sleep and a night like that do not really go together. But I woke to the smell of bacon, and Sean and Cam saved our lives with bacon sandwiches. The simple things, really. Other partiers came over with vitamins and we actually felt great for the little sleep we had had. Then the stories and laughter flowed again as we went through what had happened the night before. Guys and girls waking up with strangers. Grinning like fools and names not being exchanged, grinning like fools and walking away. No not me as I'm married, but you know who you are. Travel plans exchanged and numbers and emails swapped for the future catch ups. A kind of sadness as this is the last real group get together and we really do head our own ways from here on in. We will meet others on the road but not en masse like this. Not until the end and probably not even then. We shook hands and waved our goodbyes. Sirens and horns beeping. The ambulance started up! And we were off!
But it had to happen didn't it? 20 year old ambulance and 5 days into the trip. We pulled into a petrol station to fuel up (2000 caronor) and our trusty steed just gave it up.
I had had concerns about the alternator charging for the trip. Battery light flashing and voltmeter just not seeming to be keeping a charge. We have 2 new batteries and the garage assured us we would be fine. But it was not to be. Lucky the phone worked and even luckier is that Josh got European emergency cover for the vehicle. A frantic phone call later and we were assured that someone would come to help. Frustrated at myself for not knowing even basic Czech (where's Bily when you need her?) it was a stretch to even get the garage address and pass it onto the insurance company. But with patience the information go through to them and they were on the way. Again the spirit of the rally prevailed and another team came to help with jumper cables, but that didn't work. Thanks heaps guys. Then another team gave us a push and we actually got it going again! Woohoo! We were off again! For about 11 km… She just died on us. Absolutely no power.
And no phone service! But another team, another Ambulance picked me up and took me the few km to the next town and I called our insurance again and they were able to send someone out. We were all tired but in good spirits and a picnic on the side of the road of rice and curries filled us up and we joked about the rest of the trip. Even though Sean and Cam's team mates had caught us up they stayed with us for their journey and will be leaving us in Turkey. The Czech tow truck driver was serious and helpful (and spoke German too. Not helpful) and hoisted our trusty steed to the top of his vehicle and we climbed in and drove to Plzen. At the garage the insurance company organized everything, even a free hotel. We were told our chauffeur had arrived and gathered our things, saying goodbye to our ambo and getting into the small car.
Our driver didn't speak as he sped for miles and miles, we all looking at each other wondering where the hell he was taking us, until he finally brought us to what looked like a garage workshop. He couldn't have taken us to a more remote place. No reception just a burly and cranky mechanic letting us in. No food that we can find and no idea! Briliant. It's all part of the journey. I had jokingly suggested that we were being taken to a hotel owned by the Garage. Oh no sorry the car will be another day, you will have to stay again, 100 euros a night! And here we were in a hotel, near Nyrany, built into a garage. But it wasn't to be. The insurance covered our room and we had a shower for the first time in 5 days. I didn't really think I was that dirty and joked to the boys that we possibly didn't know as we were used to each other by now. But the shower was magnificent as it washed most of what I thought was my tan away into the drain and I was scrubbed pink for the first time in a week.
Tired and clean we simply crashed out and went to sleep hopeful that we would be on our way the following day. A change to our plan and we will head past a few of our planned stops and go through to make up some time. The massive hotel window letting in the stars as I closed my eyes.
A big part of my trip is this thing called the Mongol Rally. I met my teammate, Josh, online.
And no this isn't a big, weird, date…
The Rally details are here…
www.betweenayak.org
The Beginning
It has been decided that filling a second hand ambulance with as much food, people, beer and camping gear as it will carry and then driving it a third of the way around the world is a great idea. I thought so too…
After meeting Josh online and questioning his sanity, I decided that this was possibly the most dangerous, exciting, crazy, breathtaking, amazing thing I can ever do…and my sanity has been questioned since…but I was in too.
It has been a mad few months of organization (lazy but organized), travel tips (thanks for the many bullet proof vest jokes, that never gets old), visa and passports (thanks Mum for suggesting that I may need a passport to leave the country, since I did actually send mine to the UK, I did actually slap my head on this one), sponsors ( My bro and the team at AC Whalan, Col at T&S, The boys at NGI, Fat Face, Schecklers, Shana, Travelodium, incognito, and the rest.. see their details at our website), team mates coming and going (some good and some well, you know the story) and Donations (thanks to all of you! You know who you are!).
Meeting up with Josh has been great. We get along. So far! LOL..and have many jokes of who is being left on the side of the Gobi desert. This is a team effort…we have pulled together and are working well. Great to meet you mate.
Getting ready to depart
Said a big Goodbye to Josh's parents and the nice little old lady they look after. Margaret asked me what is in Mongolia that we (England) don't have. I made her little 90 YO day but saying "Mongolians!" After ensuring the Ambulance was well and truly equipped for our journey (think about half of the stuff we actually need), we left the Jurassic coast and headed through the beautiful English countryside to London. A rolling patchwork of greens, browns and yellows, mixed with splashes of colour and olde style homes, and the roads dividing the bushes as if carved into the countryside itself. Past an English rock garden, pretty big, very nice. They call it Stonehenge. Funny name for a rock garden. Must be dangerous, those rocks, as there is a big fence all around it. Scary big rocks.
Off to Wembley and past the huge stadium to pick up some donated food. On arrival the gentleman said he was going to get the pallet for us. Um…did you say pallet? We were given over 800 servings of curries and rice. Just heat and eat. Let me just say that's 200 plus kilos of food!!! We just laughed and put it in the Ambulance. Which will kill us first? The mosquitoes or not opening the windows in the van to keep them out and hold our noses?
Driving through London is like trying to put the toothpaste back in the tube. There has to be better way guys. It took about 2 hours to get anywhere near leaving the city and through tiny roads. Give me Sydney's crap excuse for a road system any day.
Arriving at Goodwood
We travelled through some of the most beautiful and lush, postcard perfect country on the south of London and headed for the Festival of the Slow in Goodwood, which would serve as the starting point on our mammoth journey through 25 countries. A camping area had been set aside for the rally drivers for the first night before the festival.
Let me set the scene:
Rows of every type of car and emergency vehicle. Ambulances, Fire engines, smart cars (to Mongolia?!), fiats, corsas, so many small and large vehicles of all colours and craziness. A large white marquee for beers etc and about 2000 likeminded people. There was an electricity in the air as we drove in, lights flashing, horns beeping, sirens keening, people laughing, looking, waving, enjoying themselves for who they are and what we all are about o do. Just being there was awesome… people came over almost immediately, where are you going, what are you doing, an ambulance huh? Handshakes and hugs. Swapping stories. Laughing too loud and long. After setting up we went for a walk to visit those around us. Met up with Katie (ex-teammate) and her friend. You could just pop into any camp and chat and meet people.
This was a great experience and brilliant start to our journey. Our day zero!
Travelling on the Trans Siberian Railway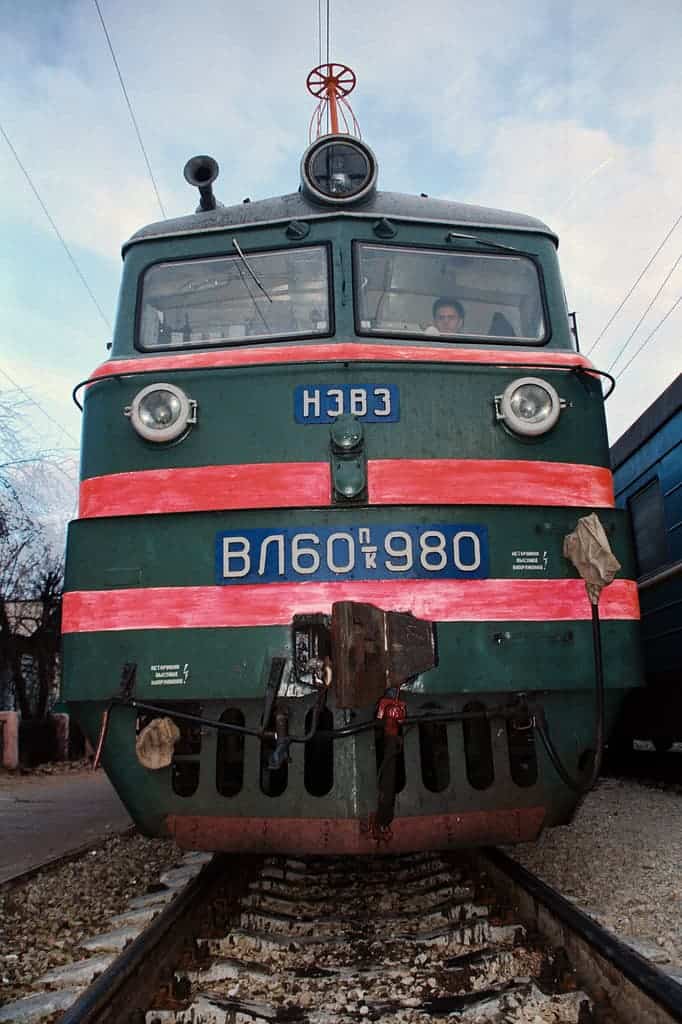 History of the Trans Siberian Railway
The Transiberian train, the longest continuous railway and certainly one of the most impressive in the world. It has been around for over a century. When it comes to historical significance, this may not sound too impressive. But that's only until you realize that the original plans for the world's longest railway were set in 1889.
When other nations were still establishing local routes for their railway, Czar Alexander III was appointing engineers for what would turn out to be the single most expensive man-made construction in the world. It took engineers until 1913 to finalize the last segment of the train. Just in time for the Revolution, which will turn the Transiberian into one of the most hated railways in the history of mankind. From February to October 1917, the train was primarily used to transport prisoners to exile and to connect Allied armies with the main forces stationed in Moscow.
What is the Trans Siberian Express Like?
Nowadays, the train, which was once a symbol of splendor, has taken a turn for the worse. Thousands of tourists still flock to Moscow to take the route across the country. The journey now is more a challenge than a vacation. The route between Moscow and Vladivostok is 5,772 miles and takes about seven days.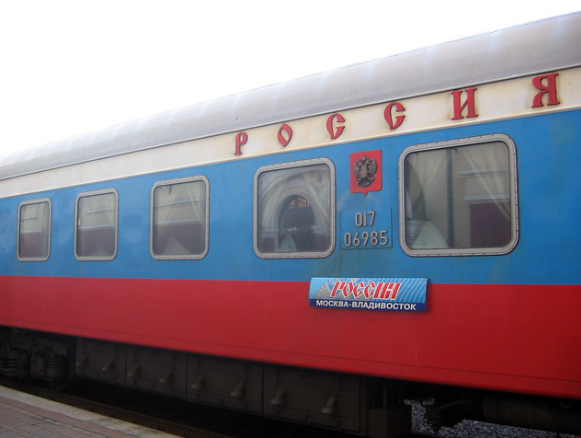 While there are stops in the way, most are just for a few minutes. (anything between 10 and 40) It's barely enough to get off the train and stretch your legs. Or you can buy something from one of the babushkas (old Russian women) selling homemade food or trinkets right on the platform.
The train itself is not for the faint of heart. Whatever type of compartment you chose, you are still limited when it comes to toilets (there are only two per wagon, shared by everybody) and hygiene (no showers or running water except for the small sink in the bathroom).
The Wagons
Each wagon is attended by a provodnik (conductor), who is basically in charge of walking around the train and making sure things are in order. She (is usually a woman) also sells tea and warns passengers of upcoming stops. Unless you speak some Russian, however, you are probably limited here, as you'll be hard-pressed to find a provodnik who speaks any English at all.
While there is a small restaurant on board the train, the food is both too bland and too expensive for most passengers. People usually bring snacks and drinks along or buy something to eat in one of the numerous stops along the way.
In fact, if you're taking the train all the way from Moscow to Vladivostok, there are 87 towns in between the two cities. While the number and places for stops vary, you can expect almost as many station stops as there are cities.
Types of Tickets
There are three classes on the Transiberian: first class (two-berth compartments best known as "spalny"), second class (four-bed compartments also known as "kupe") and third-class (platzcart), which is basically an open communal wagon with 20-30 beds.
Unless you're ready for real adventure forget third class. There is no privacy at all. Most foreign travelers take a second-class compartment and pray that they get nice bunkmates. In certain routes, like the Chinese line (and then only on certain trains, like Numbers 3 and 4), first class compartments have a shower. This can be a lifesaver if you're staying onboard (rather than doing stopovers) for the whole duration of the trip.
Tickets do not allow stopovers. This means you will need to book tickets in sections if you plan on staying in any specific city along the way. Do keep in mind through, that Russian law requires you to register with the local authorities if you're planning on staying in any one place for more than three days.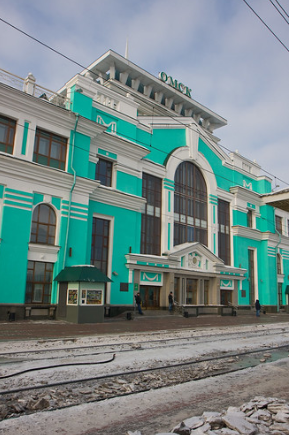 Tickets do not allow stopovers. This means you will need to book tickets in sections if you plan on staying in any specific city along the way. Do keep in mind through, that Russian law requires you to register with the local authorities if you're planning on staying in any one place for more than three days.
Costs
Tickets for the Transiberian railroad can only be bought in Russia. Certain companies and websites may be able to book a reservation in advance, but you will need to pick up the tickets yourself once you arrive in Russia.
Also, tickets cannot be booked more than 45 days in advance, so careful planning is required. Ticket prices vary widely depending on the type of accommodations you choose. The length of the trip and whether you book the long route or purchase several sections.
For example, second class tickets for the route Moscow-Vladivostok cost $318, while first class cost $627. There are no third class wagons for the full trip, although you may be able to book parts of the trip in third class if you're planning on hoping on and off the train in different cities.
The Good Things
Traveling alone for seven days could be boring but rarely is on the Transiberian. Not only will you have lots of chances to cross through amazing scenery (including Lake Baikal, the sea of Japan and Siberia itself) but you will get a glimpse of the famed Russian hospitality.
Whoever shares the compartment with you will certainly become an ally and a friend along the way. Expect to share drinks. You'll be invited to play card games and get lots of snacks and conversations from your bunkmates. Even if you don't speak Russian and they don't speak English, they'll always find a way to communicate.
The Bad Things
If you're looking for privacy and quiet, the Transiberian train is not for you. Rules here are, at best, lax, with everybody drinking, singing or playing the radio as they see fit.
Unless you are traveling with friends or have a compartment just to yourself, you will have to share the small quarters with strangers. This makes for some interesting (and sometimes uncomfortable) moments. There is no such thing as men/women compartments, so you may as well end up sleeping next to strangers of the opposite sex.
Despite the lack of privacy, the train itself is not dangerous. Unless you are thinking about the safety of your possessions. As a general rule, always keep your documents and money next to you. Preferably put them under your bed (which opens up to expose a luggage compartment) or on a belt around your waist. Traveling in summer can be a challenge, as there is no air conditioner and no showers onboard.
If you are going to Russia – Get your Tourist Invitation Letter or your Business Invitation Letter from iVisa.com
Sailing Holiday in Croatia
Sailing the Adriatic Sea is a great way to spend your vacation. The blue sea , a wonderful climate and historic ports to visit will make this the most wonderful trip of a lifetime.
Sailing holidays in Croatia can take you to some fantastic, historic towns on the Dalmatian Coast.
The Dalmatian coast offers a number of different towns and cities that were ruled by the Venetian Republic until the 19th Century. All these towns are great historic treasures.
Split is the largest town along the Dalmatian coast and the historic centre is UNESCO World Heritage listed and is best known for the 4th Century Roman Diocletian's Palace.
Dubrovnik the most famous and also the most heavily touristed town is also along the Dalmatian coast and can be visited on your luxury yacht.
You can also island hop though the Adriatic and Hvar historically was the most important Venetian port in the region and today is a great place to vsit, it is one of the most important cultural towns in Croatia.
Mljet is another island worth visiting and is best know for the Monastery of Saint Mary and the Mljet National Park both great places to visit.
Swim every day in another bay, eat at great restaurants and bars and walk every evening in a historic port. Each day you will experience a different island or town on a holiday of a lifetime.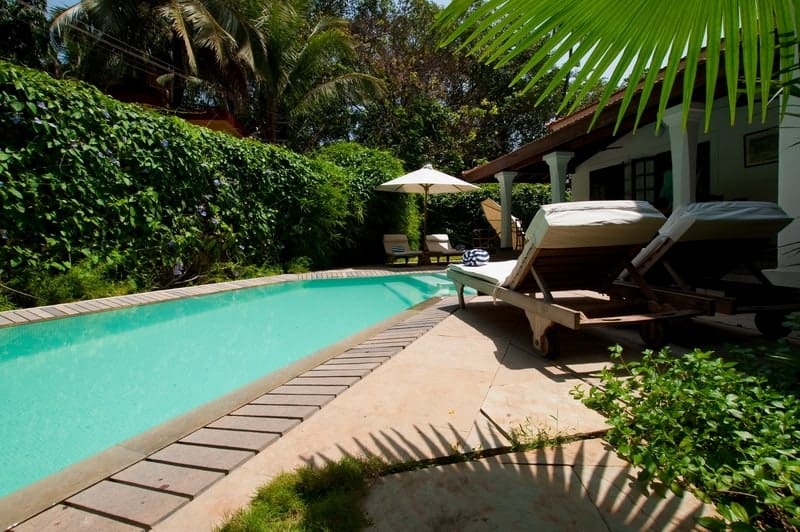 One of the most popular areas of India for a beach location is the ex Portuguese colony of Goa.
Goa is best known for its many beaches and its wonderful cuisine.
You can dine on many seafood dishes and great curries that are distinct to the region.
Fifteen kilometers from Panjim, the Goan capital, is Candolim Beach.
The beach in itself is great for families because its very calm and no surk or under currents.
The village is quite spread out so there is not any centre to it as such.
The area around the beach can be termed as resort free as there are not any resorts there.
However, the beach has quite a number of inns at reasonable prices with good facilities.
Another interesting feature about the Candolim beach is the ship River Princess, which has been stuck at the shores of the beach since 2000.
Nearby is the Portuguese 1612 built Aguada Fort which is a great trip to see some of the areas history.
Great accommodation is available through the goavilla.com who will be able to book a Candolim villa with pool in Goa so you can enjoy a great break in Goa.