The main things to do in Kota Kinabalu include:
visit Manukan Island
enjoy the water at Tanjung Aru Beach
buy local crafts at the Gaya Street Sunday Market
taste local foods at the Kota Kinabalu Night Market
learn to scuba dive in the beautiful waters of the South China Sea
Must Do
The best thing and must do in my city is scuba diving. There are lots of sandy beaches, tropical islands, blue waters and coral reefs. Tourists who would come to Kota Kinabalu won't miss the chance for scuba diving. For example, Pulau Tiga is believed to have been formed by the eruption of several mud volcanoes. The surrounding reefs are shallow with healthy coral and water visibility ranging approximately 20 metres. Several species of flora and fauna can be found and these make Pulau Tiga a truly wild tropical island. It was no surprise when Pulau Tiga was chosen as the location for the first US CBS TV series 'Survivor'.
Besides, we have Tunku Abdul Rahman Park, a marine park, which is a cluster of islands comprising Pulau Gaya, Pulau Sapi, Pulau Manukan, Pulau Mamutik and Pulau Sulug. The five islands are characterized by shallow waters, sumptuous coral gardens and splendid white sandy beaches.
Best Walk in Kota Kinabalu
Best walk around the city! We can start from the Filipino Market which is currently known as the Handicraft Market. Lots of exotic handicrafts sold here. After that, the next spot for good walk is Kota Kinabalu city mosque. It's beautiful. And there is also floating mosque. Besides, we can go for sightseeing at cultural villages. For example, Monsopiad Cultural Village. Greet and mix with local people. It would be fun.
Next, we have the Nature Interpretation Centre located at the Shangri-La Rasa Ria Resort. We can go for nature walk. Experience the flora and fauna. What I like about this place is there is Bird Watching Trail.
Then, for shopping, we have 1 Borneo Hyper mall, Asia City, Centre Point, Warisan Square, and the newest, Suria KK. It's really fun strolling around this city.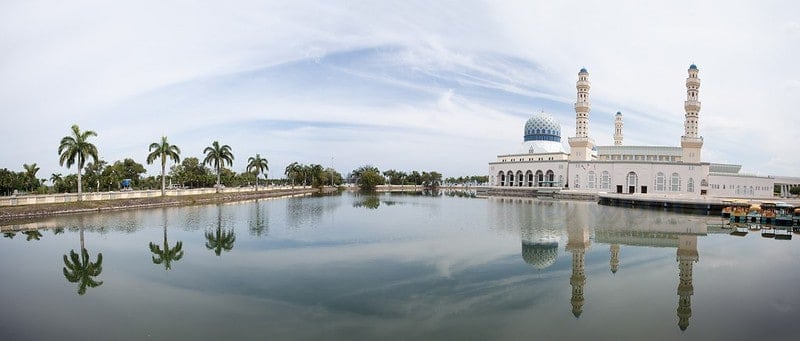 What do you like best about your Kota Kinabalu?
The best thing I like about my city is, it's full with fun things to do. You will never get bored in this city. If you are bored with urban lifestyle, you can relax and enjoy the nature, away from the concrete jungle. Scuba diving also might be fun. There are lots of things to see. We have museum, monuments and so on. And we can also go for some adventurous activities.
Best Restaurants in Kota Kinabalu
Great cuisine is everywhere in this city – from restaurants that offer gourmet food in elegant surroundings to mouth watering flavors and textures in a bowl of food you buy from a hawker's stall at the night market.
Talking about food, my city is known for its excellent seafood. However, I would suggest local cuisine. There is this place called Anjung Selera near Tanjung Lipat. It's by the seaside. You can have Malaysian cuisine here. Plus, there are also Chinese cuisine and Indian cuisine. 🙂
There are also lots of international cuisines served. For example, try Little Italy which serves Italian cuisine. This city will also spoil you with choices of Japanese, Thai, and Korean delight. And there is also Indian curry house. Walk along Api-Api Centre, and you can find lots of Philippine restaurants that serve, of course, Filipino cuisine. 🙂
For fast-food lovers, there are 24-hour operated KFC, McDonalds and so on.
Cooking Classes in Kota Kinabalu
Momma's House is a local family run cooking class to learn the secret family recipes and cook like a Sabahan. The class is held 15 minutes from Kota Kinabalu and includes a small trip to the local market to buy ingredients. There are tour companies that provides transport to the cooking school.
There are a variety of other tour companies that offer cooking classes that seem to be all quite similar. You get picked up at the hotel you are taken to a local village where you go to the local market and then are taught to cook some local dishes.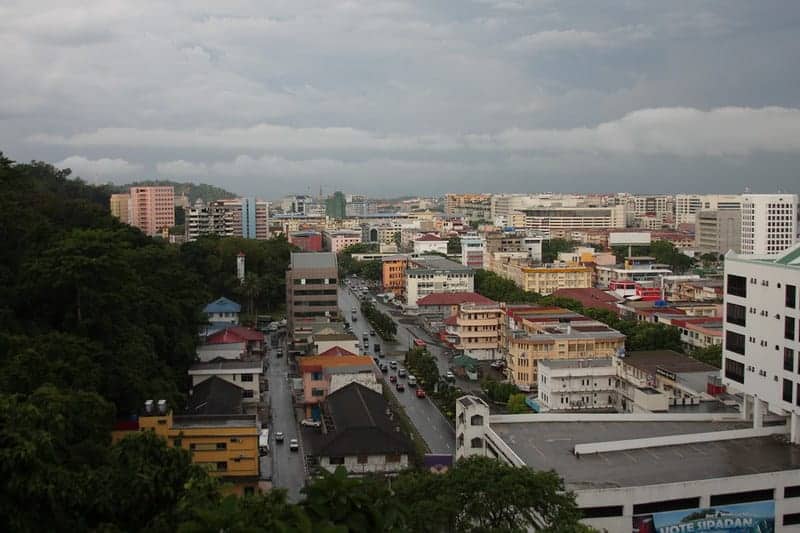 Best Music/Festivals:
There are lots of events going on throughout the year. Too much of them and I can't list them all here. So, I'll pick the hottest ones around the city. Every May, there will be Sabah Festival. It's about celebrating Sabah's natural charms. Delve into age-old traditions and learn about the multi-hued cultural heritage that embodies the essence of the mystical Land below the Wind.
And, we have 25th Sabah Dragon Boat Race this June. It's organized in conjunction with the Duan Wu Festival and in honor of the legendary Chinese poet and patriot, Qu Yuan.
Besides, we have Music Fest at The Tip of Borneo this July. Music aficionados will enjoy the unique mix of world music ranging from jazz, pop, classical, and rhythm and blues to traditional folk performed by the indigenous people. Anyway, this is a bit 'out of town'. It's about 2-hours on road journey to the north.
And so much more! From January to December, this city will always have celebrations.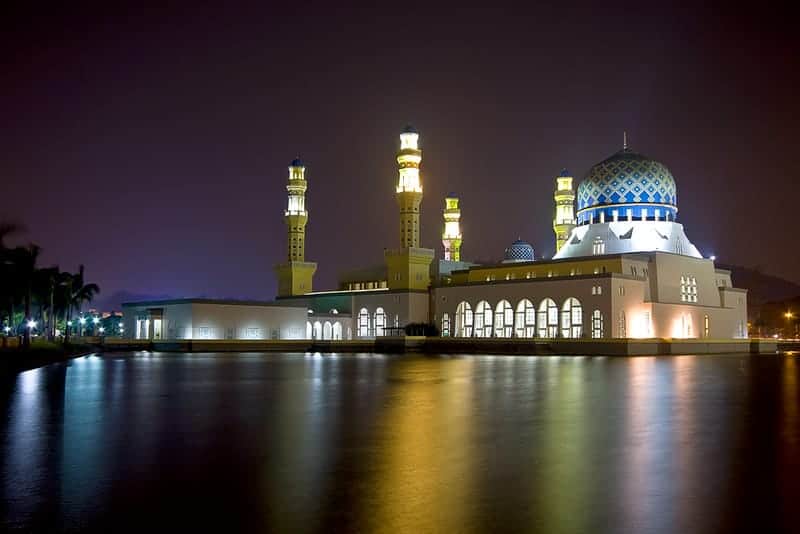 Art Galleries in Kota Kinabalu
The Sabah Art Gallery is located at the same address as the Sabah Museum and organizes annual exhibitions and events that promotes work by local and international artists.
Ocean7 Art Gallery is located at the Oceanus Waterfront Mall.
Lavinia Private Art Gallery is another option but you need to make an appointment to be able to visit the gallery.
Borneo Sunrise Home Gallery and Artist Studio is located in Kampong Lakut a 45 minute drive from Kota Kinabalu and is the home of artist Adrian Ho
Best Nightlife
Nightlife? There are lots of bars and clubs around the city. Try Shenanigans! Anyway, most tourists are disappointed with the ultra-price drinks in this pub. But no worry, because there are many other choices. We have Upper Star, Razz Ma Tazz and so much more.
But mostly, people would choose to enjoy their nightlife at Kota Kinabalu Waterfront. Lots of pubs can be found there. What's unique, Waterfront also known as the sunset bar which is exactly an excellent place to view the sunset while sipping cocktail, beer, etc.
Another option? Local people would point to Sugar Bun. There would be live band performing until midnight. Beer is quite cheap there. 🙂
Best Day Trip out of Kota Kinabalu
For day trip out of the city, I would suggest Poring Hot Spring. There are cold and hot sulphur pools where water is piped in from natural springs. Apparently, the sulphur is supposed to be good for your skin. If you don't fancy a dip, you can go for a short jungle trek (various treks that are well marked, not very difficult) or canopy walk.
Besides, it would be fun to visit Tanjung Simpang Mengayau which is also known as The Tip of Borneo in Kudat. It's a beautiful place.
Or maybe visit the Honey Bee Village and Gong-making Village. Stay for a while at the Rungus longhouse and experience the local lifestyle.
Next, we could also join White Water Rafting. Adventurous activity would be fun.
Or perhaps you might want to go for a historical journey? Go to Labuan Island and we can see so much historical monuments from the World War 2. It's more like memorial park. Well, for day trip out of city, there are so many choices. Whether we choose to go north, south or east, it's worth it. It's fun.
Something not many tourists would know about Kota Kinabalu
Last time I conducted a research about Home Stay program, most tourists don't know about this program. Home Stay program is more like spending holidays with local people. This means, tourist got the chance to be part of the family. Tourists will get to experience the local lifestyle, from joining the day-life routines, eating the same food and living under the same roof. It's nice and would remain as good memories.