The first tourist development in Bali, Kuta is known for its party-centric atmosphere and great surf. This popular beach town is home to some of the best waves in the Indian Ocean. Beginners should consider renting a surfboard here or taking a surf lesson if they have never surfed before. There are also many outfitters on the beach that can offer lessons and board rentals. If you don't know how to surf, there are many options for you.
Must Do
Dream Museum Zone is another place to visit when visiting Kuta. This indoor attraction is filled with interactive 3D paintings. Some of the paintings are life-size and ideal for posing! After a day of sunbathing and surfing, you can spend a few hours enjoying the sights and sounds of the island. If you're on a tight budget, a trip to Dream Museum Zone is worth the time it takes.
A visit to the Kuta Turtle Society is another fun thing to do while in the area. The center is home to a thriving turtle hatchery that protects olive ridley turtles and releases them back into the wild. The organization is open until 4am and is located on Jalan Legian. The society has free admission for visitors who wish to learn more about the turtles. It is not recommended for small children because the center is very crowded and it isn't child-friendly.
Best Restaurants in Kuta Beach
With an abundance of delicious food and an idyllic location, you're sure to find something to please your taste buds here. The list of the best restaurants in Kuta Beach Bali is long, so you'll need to know where to begin your search. This article offers some suggestions, but there's no need to feel limited.
The first restaurant in Kuta Beach that you must try is Fat Chow, which fuses Asian and Western cuisines. The chef cooks in front of you as you dine on their tasty dishes. Their menu features seafood and Teppanyaki. The environment is simply stunning, complete with a beautiful setting and natural elements. The staff at Fat Chow is friendly, attentive, and knows how to make a great meal.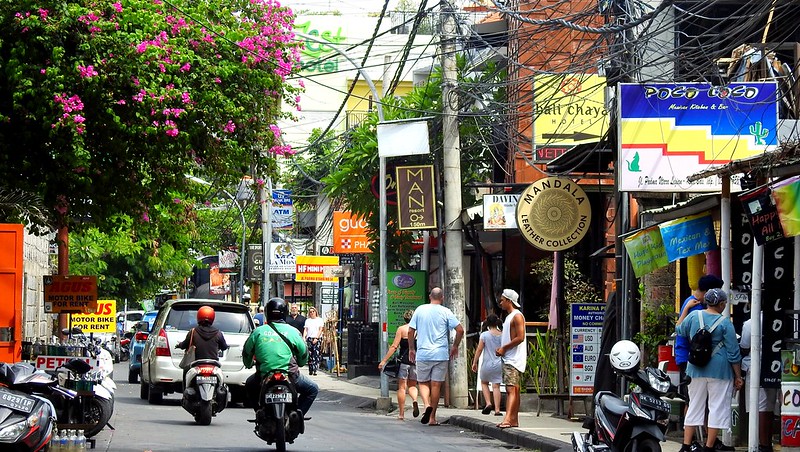 For a romantic setting, head to the Kedonganan Beach area. Authentic Indonesian seafood is cooked here to make the best tasting meals. This location is also a popular choice for tourists looking to sample local delicacies. For a casual dinner, try a restaurant with a poolside location. If you want a romantic atmosphere, consider a candlelight dinner at the Dainty Restaurant. Whether you're celebrating an anniversary, a birthday, or just want to enjoy some good food and drinks while taking in the sights, this is the place to go.
While visiting Kuta Beach, make sure you have a chance to try the best restaurants there. A good meal is an essential part of any holiday. If you're looking for an authentic meal, head to Sarong. This restaurant is famous for serving authentic Indian and Asian cuisines, and it has imitators all over the island. The stylish and modern décor of Sarong's two-story building is perfect for a romantic evening.
There are many different places to eat in Kuta Beach, and the choice is really endless. Choose from the local cuisine or try something new. You can find anything from sushi to Chinese to Indonesian. There are also restaurants serving Indian food and a wide selection of mocktails and cocktails. If you're on a budget, there are also plenty of options for less expensive meals.
If you're craving seafood, try the Japanese-style restaurant Bluefin. Here, you can watch the chefs prepare dishes in front of you. The menu features dishes like Teppanyaki and seafood, and you can see the chef at work. It's an idyllic setting and a great choice for dining in Kuta. It also serves great mocktails.
Another option for eating in Kuta is the Hard Rock Cafe. This restaurant serves American food, but with a rock-themed atmosphere. The bar menu is inclusive, and the menu is diverse, making it easy to find something to fit your budget. The prices are affordable, and you won't regret it. You'll also be able to enjoy live shows in the evening. There are many other places to eat in Kuta Beach, so it's up to you which one appeals to you.
Best Hotels in Kuta Beach
The best hotels in Kuta Beach Bali offer everything you need for an unforgettable holiday. A variety of great restaurants, shopping and nightlife venues make Kuta a great choice for an extended stay. The staff at your Kuta hotel are happy to provide recommendations for local attractions. The location is also convenient for exploring the other parts of the area. And with the friendly service of the staff, you can rest assured that you'll enjoy your stay.
For a list of all hotels to get more information on Agoda and to book
Here is a list of hotels to consider. I have put links to TripAdvisor so you can get more details and also a lot of customer reviews.
page includes affiliate links