Key West boating is one of the many pleasures that visitors can enjoy while on vacation here in paradise. Choose rentals, charters, or bring your own. The marinas Key West can accommodate any Key West boating need. If you're looking for Key West boat rentals, you can find that too, for almost any size and type boat you want.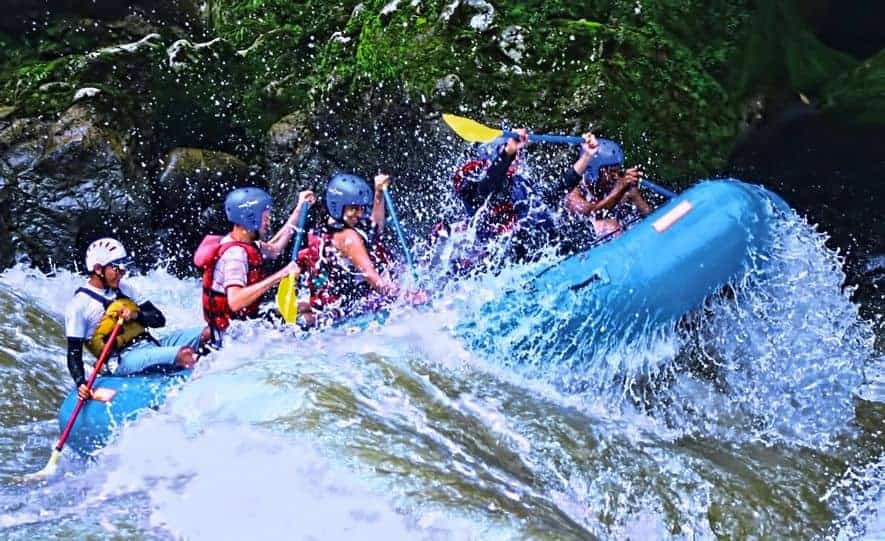 A & B Marina
A & B is the friendliest marina in the Florida Keys… A stroll away from Duval Street's restaurants, shopping, exciting nightlife and memorable sunsets at Mallory Square.
Angler and Aquatic Resort
Pelican Landing Marina is an angler and aquatic resort. Located in Key West on Garrison Bight in historic Old Town, Pelican Landing offers the perfect vacation site for fishing, diving, snorkeling, and lobstering.
Atlantic Fury Catamarans
Your sailing adventure begins as you board one of Fury's 65-foot state of the art catamarans, the largest and most luxurious catamarans in the Florida Keys.
Boom Boom Sailing Charters
Why not choose a yacht for your lodging? Liveaboard one or both of our yachts and be in the midst of Key West's Historic Seaport.
Calypso Yacht Charters
Enjoy the tropical splendor of the Florida Keys and Key West boating, Marquesas & Dry Tortugas aboard the newest charter yacht in The Keys.
Danger Charters
When you sail with Danger Charters, you sail to another world and time; to a place where the wildlife is still "wild", and your interaction with nature is intimate and authentic.
Discovery Undersea Tours
Enjoy the underwater view without getting wet… Take a tour in a glass-bottom boat.
Dream chaserCharters
Step aboard the Dreamchaser for a tropical dinner fantasy prepared by your own private chef! Welcome with Rum Punch Cocktail or Cold Beer and classic Conch Fritter appetizers. Our sunset dinners were made famous by a review in the prestigious "Insider's Guide to the Florida Keys"!
Dry Tortugas National Park Ferry
Travel fast, comfortably, and safely to the Park and historic Fort Jefferson aboard the 100′ Catamaran Yankee Freedom. Breakfast, lunch, guided fort tour, and snorkel gear included.
Easy Day Private Charters
Backcountry and coral reef adventures designed around your special interests in Key West, Florida.
Florida Yacht Charters and Sales, Inc.
Cruise with us on an exciting charter boat vacation from beautiful Miami Beach to Key West or the Abacos, Bahamas.
Floridays – snorkeling and sunset cruises
Sail to the only living coral reef in North America on the newest and most elegant yacht in the Florida Keys.
Jungle Tours – A Wild Water Adventure
While you're driving your own Speedboat for two people, one of our experienced tour guides will lead you on a backcountry tour.
Key West Sebago
Sailing, snorkeling, kayaking, parasailing, sunset sails… whether your idea of a vacation is fun in the sun, or you prefer to kick back and relax, we have something for you.
Latigo Yacht Charters
Unwind as you cruise into the sunset, enjoying complimentary wine, beer, and hors d oeuvres.
Fishing Link Charters
A fleet of three state of the art center console boats. Specializing in light tackle fishing charters.
Liberty Fleet of Tall Ships
The 80′ Schooner Liberty and the 125′ Schooner Liberty Clipper offer a variety of day, sunset, and dinner sails. Weddings, Private Group, and Corporate Charters available.
No Wake Charters
Full or half day private sailing charters available at reasonable prices.
Paragon Charters M/V Bagatelle
Bagatelle and Captain Greg Thomas welcome you to charter her for any event, meeting or getaway you may have in mind.
Restless Native Sailing Charters
Offering a variety of packages including sailing, snorkeling, kayaking and more.
Safari Charters
Located at the Banana Bay Resort, Safari Charters offer sailing, kayaking, and snorkeling in a private atmosphere.
Schooner Reef Chief
See the best coral reef. Experience the best snorkeling, scuba, and sailing in the Keys.
Schooner Western Union
There's something very special about the 130′ Schooner Western Union, the last tall ship built in Key West in 1939. Available for day sails, sunset and starlight cruises, private charters and other seafaring adventures.
Schooner Wolf
The flagship of the Conch Republic, the 74′ schooner offers a variety of Day Sails, Sunset & Starlight Cruises, Snorkel Trips, and Private Charters.
Sea-Clusive Charters
Offering small, private, all-inclusive overnight deep sea fishing charters to the Dry Tortugas and along The Florida Keys and Day trips to remote locations in the Marquesas Keys.
Southernmost Sailing, Inc.
Explore the tropical reefs; fish, dive, or snorkel for your dinner. Enjoy a remote, quiet anchorage.
Sunny Days Sunset and Snorkel Trips
Half day snorkel trips aboard our sailing catamaran.