When you think about "my city," it is sometimes easy to forget that very touristy areas also have residents: lucky people who live their year-round. In my case, it is only part of the year. And the touristy spot? Hawaii. Specifically, the Big Island (which, just to make things confusing, is technically named "Hawaii"). Although Hawaii is a tourist mecca, there are also just over a million people who live here.
The Big Island is the youngest of the chain of Hawaiian Islands. It is also (you guessed it) the biggest. It is around 4,028 square miles (about 6,482 square kilometers). So to visit here definitely takes some planning. Most things are expensive in Hawaii because they must be shipped in. In 2020, gasoline was averaging about $3.50 per gallon. With prices like that, you do not want to spend a lot of time retracing your steps. You need to figure out what you want to see and plan your driving around it. Without planning, you can easily put 2,000 miles on a rental car.
Must Do:
Kiluea is a highly active volcano and is located in Volcano National Park. Depending on what it is doing, you can actually get pretty close. Lava flowed in some manner from the 1980's until 2018. Yes, it can be dangerous, but if you obey the signs (and the Park Rangers), you will not have any problems. When lava is flowing into the ocean, you can take a tour boat out to see it. Hawaii is the only U.S. state that is growing: the volcano is literally making more land. To watch the lava flow into the ocean is an absolute jaw dropping experience. The visitor centers also offer fascinating information about this highly studied volcano. The Park Rangers are also great sources of information. They are friendly, and are willing to tell you all about the scientific study going on.
What is the best thing about the Big Island:
One thing that you will hear a lot about is the "Aloha Spirit" of the Big Island. Aloha is the Hawaiian word for "hello" and "goodbye," and you will hear it used often. But Aloha means so much more than just a greeting. It is very much a way of life on the Big Island. This means mutual regard, and affection. It is an extension of warmth and caring, with no expectation of return. People here really do live this lifestyle, and you will find them very welcoming, and loving. It's also very easy to slip into this mode. Visitors here find themselves relaxing quickly. Speed limits are largely set very low, and even in traffic, you won't hear people honking their horns.
Best Walk:
In Kailua-Kona, you will find Ali'I Drive: a small coastal road that is full of restaurants, shops, and boutiques. You can easily spend an afternoon wandering through the dozens of little shops. And those restaurants? They are all positioned facing the ocean. And because you are facing west, you are treated to amazing sunsets. The sun seems to turn to a brilliant red liquid as it moves below the horizon. It is magical, and something you cannot miss.
Our Favourite 5 Beach Resorts on Hawaii:
You have to forget about the budget when you visit these beach resorts on the island of Hawaii. These places are first class and luxury in every way. It is a great area to vacation for the golfer with many Championship Golf Course situated nearby. Please click the links to be taken to more details and reviews of the resorts on Trip Advisor.
Best Restaurants:
All of the Hawaiian Islands have something weirdly special when it comes to restaurants. In most places, hotel food is terrible. Even at resorts, it is often better to wander away from the property and try something local. Not so on the Big Island. The resorts on the Kohala coast boast some amazing restaurants. And this is not your generic Holiday Inn meal. Impressive, fresh caught seafood is everywhere. Try Brown's Beach House, or the Napua at Mauna Lani Beach Club. These are located within the resorts, but you don't have to be staying there to sample the restaurants. In Hawaii, you should never be afraid to try out a restaurant at a resort.
Here's another little trick when it comes to resorts: they have to let you get to the beach. All of the beaches in Hawaii are public. Resorts built on the shoreline are required to provide a bit of parking so other visitors can get to the beach. They're usually not hard to find. If you have to use a pay parking lot at a resort, check to see if they validate parking at the restaurant.
Best Music Festival:
You're in Hawaii, right? You're looking for Hawaiian things to do, right? Yes, the Big Island has a variety of music festivals throughout the year. The Jazz & Blues Festival is especially fun. But, if you really want to experience Hawaii, you need to go the Waikoloa Ukulele Festival (held each March). The Festival is a celebration of an instrument unique to the islands. I get it: most people are not going to take the ukulele seriously. But this is an incredibly fun event, and something that truly represents the Aloha Spirit.
Best Nightlife:
Overall, Hawaii tends to be quiet after dark. You can always find a luau (which is often pricy), but you are not going to find Honolulu-type clubs with huge crowds. On the Kona side of the island, you can hit up Ali-I Drive. There are several bars that are definitely fun. It is a subdued sort of fun though. Most people are very active during the day in Hawaii: there are just so many outdoor activities, it can easily burn a visitor out. Maybe that's why the club scene is so mellow.
The real fun for nightlife comes in an absolutely different form: you can visit with Manta Rays in the ocean. There are multiple tour companies that will take you offshore just after sunset. You will be given snorkel gear, and your group will hang on to something like a surfboard with handles. Lights shined down into the water attracts plankton, which attracts the Manta Rays. These absolutely beautiful creatures can be up to about 15 feet (4.5 meters) wide. They are completely gentle, and only eat the tiny plankton. If you are lucky, one come straight up at you, and turn right below you. The first time I did this, I really went in with a, "Yeah, whatever…" attitude. I was absolutely stunned by the beauty of these creatures.
Best day trip out of the city:
The Big Island does not really have any big cities. Hilo has about 43,000 people, and people are scattered around the rest of the island. Many of the resorts are positioned on beautiful beaches around the island. But if you want a nice drive, and an only slightly challenging hike, you need to head to the Polou Valley. The valley is on the north side of the Kohala Mountains (and on the northern side of the island). You park your car at the top of the valley where you are presented with a stunning view of the small valley and the ocean. There is a fairly steep (and rocky) hike down to the bottom, where you'll find an isolated beach. This is one of those spots that screams, "Hawaii!" It is beauty beyond compare, and worth the hike down. You can spend a relaxing day at the beach here. It's not exactly isolated: there is a steady stream of visitors coming down all day long. But most people hike down, look around, and then leave. Feel free to relax, eat a picnic lunch, and splash around in the water. Be careful in the water! As with all of the Hawaiian Islands, there can be dangerous currents and riptides. Never go in deep water unless you are a strong swimmer, and know what the currents are doing. Besides, it's probably more fun to splash around at the water's edge anyway. Oh, and you do have to hike back up. No pressure though: you can rest all you want.
What most travellers would not know about
Mauna Kea is one of the Big Island's dormant volcanos. It is also technically the highest mountain in the world. It beats Everest because it is measured from the bottom of the Pacific Ocean (which is very deep here). At the top of Mauna Kea are several astronomical observation telescopes. You can seldom get into the telescopes, but there is a visitor center. After dark, a staff member will point out various astronomical sights. The last time I was there, we saw a satellite pass by. I don't mean we saw a moving light: we saw the metal object pass by.
Bonus!
Southpoint is the southern-most point in the United States. Key West, FL lays claim to the southern-most point in the continental U.S., but the true southern-most point is here in Hawaii. There is not much out here in the way of civilization, but you'll find rock cliffs, with endless waves crashing against the shore. It's rough, and violent, but surprisingly peaceful. Plus, there is a secret green sand (yes, green sand) beach if you're willing to hike to it. The sand is green because of how it's reacting to the nearby volcano.
The Big Island is wildly diverse. There are 12 different climate zones (you could actually drive to the top of Mauna Kea, fill the bed of your truck with snow, then drive down to the beach, where you can build a snowman). Here, there are snowcapped mountains, jungles, vast areas of old lava flow, and quintessential Hawaiian beaches. Every Hawaiian Island is very different. Truly, no two are the same. But the Big Island has a sort of magical ruggedness. There is stark beauty here
Things to do in Railay Beach Krabi – Thailand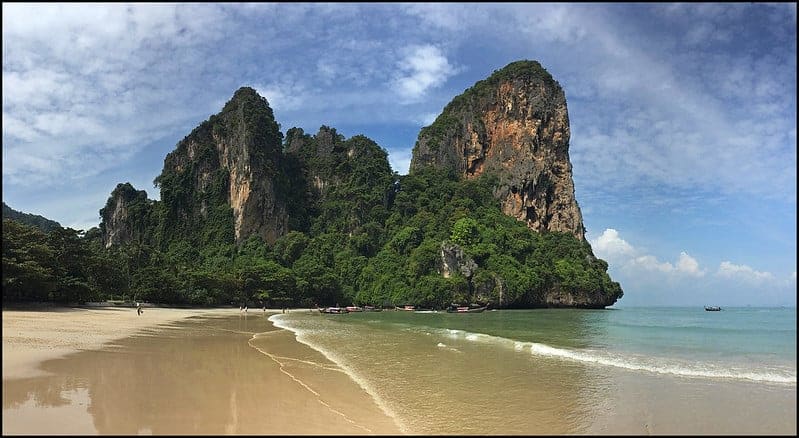 Must Do
It would be a splendid idea to go island hopping and go with a huge group of people and meet new friends. You will be going to numerous islands such as Monkey Beach and Phi Phi Island. This tour is so popular that you will definitely meet people from different countries. For those who are a little adventurous, it would be nice to do a little rock climbing. You would need to be a little built for this type of exercise.
It is certainly not for the faint of heart. On the other hand, it is such an extraordinary experience to do rock climbing so you should certainly include it in your itinerary. Don't forget to get to Viewpoint. Even if it is a little hard to get there, you will appreciate the view once you get to the very top. Yes, there will be some tedious hikes so you must be wearing the right gear when you have decided that it would be time to go to the very top of the mountain where the view is really nice.
What Do You Like Best About Your City?
The locals are pretty good speaking English so you will not hesitate in asking them directions. You will even learn a few Thai words along the way. They love tourists and they want you to blend in with their culture. They will never fail to greet you with a smile on their faces. There are a lot of locals selling goods at the night market too. It would be advisable to go there and you can even haggle for a lower price on the things that you find. When that happens, you will be able to get great deals on the items that are for sale. You should really remember to pick up a ton of souvenirs as they are all handcrafted by locals. Some items will come in handy when the time is right.
Best Walk
Walking from Railay beach up to the other side of the island would be a nice walk. After all, the other beach is great for those who like taking pictures of the sunset. There is also a lot of boats there that are actually restaurants so you would not mind ordering from them and eating by the beach. It is like having a picnic in the middle of the morning with a fantastic view right in front of you.
Best Restaurants
The Heart Restaurant has some delicious food. You will certainly not regret going here as they will fill your taste buds in more ways than one. Mangrove Restaurant is another place that has gotten nice reviews from people who have been there the past few years. You can bet each item on their menu is worth every penny you pay for. They sure know their local food and they also offer some nice drinks to pair with your food.
The ambiance is also nice and you can't blame yourself if you end up spending a lot more time here than you originally thought. For some tasty Indian food, there is Kohinoor restaurant and all of their dishes are cooked so well by their renowned chef. You won't regret spending one of your dinners at Amena Halal restaurant as they have some authentic Indian food that will get you craving for a lot more. Fushion Sushi is an awesome place for you to satisfy your Japanese cuisine cravings as they serve not only sushi but all the Japanese food you've grown to love.
Best Music/Festival
The Last Bar should be your last destination for the night as it makes for some nice partying as there is music played by fantastic DJs. You can't help but dance the night away while grooving to some music. The music is so good that you will want to get your groove on even if you are shy. It is called getting out of your comfort zone as it symbolizes what you really want to do in your life. Black Pearl is another bar known for some nice music as the beats change from time to time so better go there at a time when you will dig the music.
Best Nightlife
Freedom Bar has a wide range of cocktail choices. You will definitely be motivated to try out the different drinks here. The bartenders are also friendly and they would not hesitate to give you recommendations regarding what you can drink in order to make up for the time that you spend there. Bamboo bar is also nice as you will want to spend a ton of time sipping on some shots while people watching.
Best Day Trip Out of the City
You can take a boat and go to Ao Nang beach. It is a pretty long beach with lots of beachfront restaurants and resorts. When you go there, you will find paradise like no other. You are going to enjoy every step of the way when it comes to walking by the beach. Don't be surprised if there are a lot of sunbathers and swimmers there enjoying the area. Better be wary of the schedule of the boat as some have strict departure times so you don't want to get left behind. It is a good thing that some boats will wait for the capacity to get full before they will push through with the trip.
Something that Not Many Travelers Would Know About Railay Beach
Head over to Phra Nang Cave Shrine where you will see a display like no other because there are some pornographic displays of items that resemble men and lady body parts. In fact, it won't be advisable to take your kids there because of all the displays there. It is certainly a shocking display that you would want to take a lot of pictures of so better make sure that your battery is fully charged before going there as you would not want to miss a single beat of it.
Interesting facts about Railay Beach
You can only get to Railay Beach by boat due to the large cliffs that cut it off from the mainland. Ao Nang is the easiest access by long tail boat – 15 minute trip.
Railay Beach is a very popular spot for rock climbers and is world famous for its climbs.
Some of the movie Mortal Kombat 1995 was filmed on Railay Beach
Railay Beach was not severely affected by the 2004 tsunami as they may have been sheltered by Phuket.
Things to do in Siargao Island – The Philippines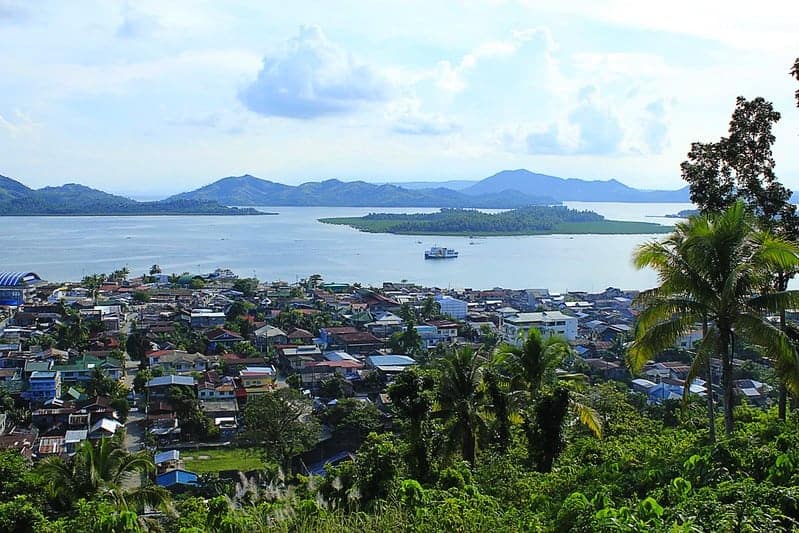 Must Do
It is a definite must to go island hopping and go to Naked Island. Daku Island is also included in the island hopping tour. When you book for a tour, the best part is that lunch is also included. Be sure to save an entire day for it as it will take an entire day to tour around several islands. It is worth it though as the islands are white sand beaches full of lovely trees. While at the lovely beaches, don't forget to take some iconic jump shots that you will remember for a pretty long time. Take a short trip to Taktak falls and enjoy the waterfalls over there for a quick swim. It would feel nice to take a swim if the weather is a bit hot. Don't forget to take a peek underwater and see the sea creatures.
What do you like Best About Your City?
Everyone here is just too friendly. It is pretty hard to get around if you don't know how to ride a motorcycle. What's good is that you can just hire someone for just a few bucks to have you fetch you at your hotel then drop you off wherever you want. There are a lot of locals who offer that service as it is a great way of making side income for them. In addition, there are just so many things to do in so little time.
Best Walk
There are a lot of hotels that are near Cloud 9 and you can just walk over there and watch a lot of people enjoying their time either surfing or sunbathing. It is also a wonderful place to watch the sunset and sunrise. While you are at it, better hire a surf instructor if you have yet to try it. You will learn something new and at the same time you are helping locals who are surf instructors. The waves in Siargao are pretty intense so be prepared by wearing the right materials. For example, the waves may have an effect on your bikini strings so it would be better to wear a rash guard. After all, you are going to look great wearing those things when you finally get to stand on your surf board.
Best Restaurants
Altrove Siargao serves the best pizza in not only the island but the entire country too. Their pasta selection is not too bad either. Their service is even fast as they would not want to keep you waiting for far too long. If you are looking for something healthy, go to Shaka Cafe as they have some of the most mouth watering fruit combinations you will ever feast your eyes on. For some homemade Indonesian food, there is Warung Restaurant and this place never seems to disappoint when it comes to the nice value of the food. For dessert, there is Crepes Siargao Cafe. Not only are the sweet choices here pretty good, you will also get to enjoy the coffee as it is great to enjoy it with new friends. Also, there is Cafe Honest for vegans who don't like the fact that animals are killed for food. No animal products are used in that place as it would also mean good things for the future of your health. CEV is another nice place to order great local food and the staff there knows a lot about their menu so they would not mind explaining to you the ingredients of each of their menu items. The hype is real for this restaurant as it lets you enjoy what life has to offer.
Best Music
Loose Keys Moto Culture is one place that will play nice music all day long that you are going to want to dance until the sun rises. Of course, you would want to wake up the next morning and enjoy the island vibes. There are some nights that play different music and you would want to go there when you feel like the music is your thing.
Best Nightlife
Barrel Sports Bar is a nice place with a wide range of cocktails and a a lot of things to do. Since it is a sports bar, you can play pool or even darts. It is so fun to hang out there that you won't notice how fast time flies whenever you decide to go there. Rum bar is another nice place to hang out as it gets real lively at night and the people there are pretty nice. You may not notice how fast the conversation goes along when you are talking to someone. Yes, it is one of those places to make great new friends. Who knows? You may be exploring the island with your new friends the next day. You're going to find out that it would feel great to try the local beer over there. There will also be some nights where some local bands are playing. That would definitely be the ultimate way to enjoy what the island has to offer and that is by getting a feel of some of the locals' talents.
Best Day Trip Out of the City
Sugba Lagoon is one place you would want to go to during a day trip of not exploring things outside the city. Don't forget to take that touristy shot when you are diving onto the lagoon. If you can't swim, better wear a life vest. One nice activity to do there would be to do stand up paddle boarding as it would definitely make you want to wish that time would freeze. It would be awesome to enjoy what nature has given us even for just a few days. Magpupungko is another place to explore and it is pretty rocky so better have your water shoes on. There are a lot of nice pictures to take in this place so better charge your cameras and mobile phones before leaving your hotel so that you will get to take a lot of pictures.
Interesting facts about Siargao Island
Siargao Island is the best surfing area in The Philippines due to the swell from the Philippine trench offshore. Surfing conditions are particularly good with a south-west wind (Monsoon) from August to November. An international competition the Siargao Cup is held in September.
Siargao Island is well known as one of the cheaper surfing spots and there is a good network of accommodation, restaurant and bars in the General Nuna area around the Cloud 9 break.
Flights are available to Siargao from Manila, Cebu City and Clark Airforce Base. There are ferries to the island from Surigao City on Mindanao.
Things to do in Hanoi – Vietnam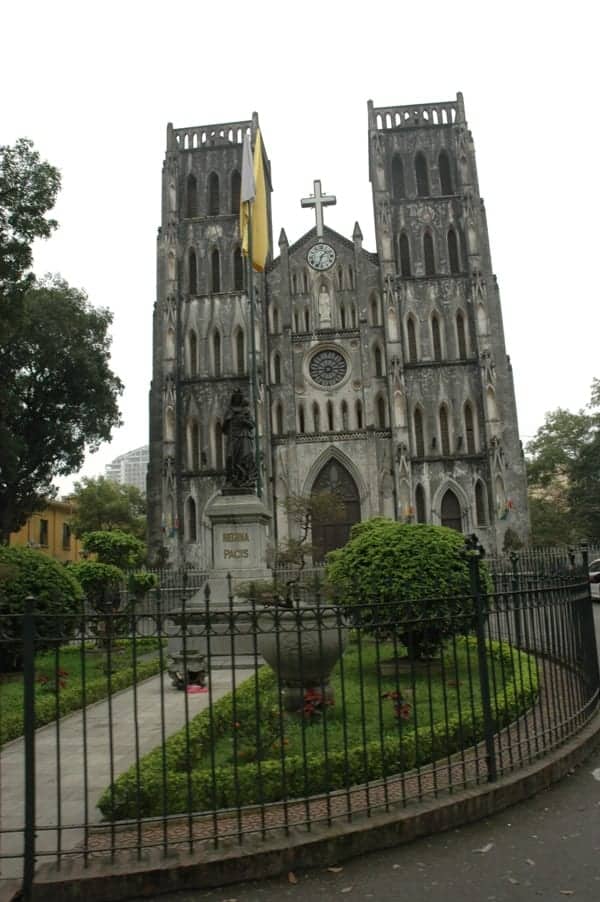 You must have heard a lot about Hanoi – The capital is more than 1000 years old. Not only famous for its long history, rich in identity, traditional culture, this land is also known as one of the places that attract many domestic and foreign tourists.
After being expanded, Hanoi is in the top 17 capitals with the largest area in the world with 3,324.92 km2. With this favorable geographical location, this city easily becomes an important economic, political, cultural, and scientific center of Vietnam.
Main things to do when you travel to Hanoi include:
Explore The Old Quarter
Take a cyclo, then travel around Hanoi Streets.
Enjoy the famous and unique Egg Coffee.
Drink beer at Ta Hien Street
Visit the Train Street
Going to Hang Ma at Mid-Autumn Festival
Watch the flag-raising ceremony at 6 am and the flag-lowering ceremony at 9 pm at Ba Dinh Square.
Enjoy Green Sticky Rice – a specialty dish containing the autumn of Hanoi.
Eat pho early in the morning.
Drive under the canopy of Phan Dinh Phung trees
Must-Do
Hanoi has so many things to do, and to get a sense of what Hanoi is like, explore The Old Quarter. Hanoi 36 streets of Old Quarter still retain the breath of history and architecture from the 19th century. The houses and street corners are familiar with many prominent items carrying names such as Hang Bac (silver), Hang Bong are still kept by people for generations. The feeling of wandering and looking briefly at the architectural lines, inhaling the familiar atmosphere will eat up every day without you being bored.
What I like best about Hanoi
The ancient streets in Hanoi are always the best thing.
The Old Quarter, near Hoan Kiem Lake, features the street layout and architecture of old Hanoi. In the early 20th century, the city consisted of only about 36 streets, most of which are now part of the Old Quarter. It has become one of the most popular attractions in Hanoi for tourists as they can witness the combination of ancient and modern beauty of Hanoi here and enjoy a wide variety of shopping and lots of local specialties.
Due to its long history, with many ups and downs, Hanoi also stands out with many different museums and historical monuments. Currently, there are 3840 historical monuments in Hanoi, the most in the country.
Best Walk
Hoan Kiem Lake Walking Street is a tourist highlight of the capital. Since 2016, many streets around Hoan Kiem Lake have been organized to serve tourists and the people's entertainment needs.
Hanoi Walking Street officially operates every weekend. Walking street time starts from 7 pm Friday to 00:00 a.m on Monday in Hoan Kiem Lake and the surrounding old town.
The interesting point in Hanoi pedestrian street is the various activities, including folk games, street art music, portrait painting, shopping, etc.
Best Restaurants
You MUST try Khoa Ngan restaurant, which is known as the specialty dish of Hanoi. Even the famous and fastidious chef Gordon Ramsay had to fall in love.
The best dish to mention is Ngan roast. Savory meat with natural golden skin is carefully processed by the chef little by little. When you eat, dab a piece of Ngan with the "god of melancholy" sauce only available in Khoa Ngan and put it in your mouth, making sure that much fatigue and anger dissolve into that delicious piece.
Best Music / Festival
Being considered the cultural center of Vietnam, Hanoi is where many cultural and music festivals occur. However, to fully enjoy the culmination of traditional culture and Hanoi's artistic beauty, it is impossible not to mention Ca Tru – Intangible Cultural Heritage. You can enjoy Ca Tru on Wednesday, Friday, and Sunday nights at Heritage House No. 87 Ma May, where artists of Ca Tru Thang Long start their singing.
The singer's voice, the loud sound, and the bass sound of the house's ancient house make the audience feel like they are back in the past.
Best Nightlife
Talking about nightlife in Hanoi, I will divide it into two categories. One is for those who like to relax at bars or clubs. Notice that if you are an extrovert, love bustling, and burn, going to the bar, a club in Sai Gon will be more fun. Best Nightlife in Hanoi is to explore the night market, enjoy delicious food, and watch Hanoi's tranquility and ancient town. Vietnamese people often have a saying: "Hanoi is the most beautiful at night" because of that.
Best Day Trip Out Of The City
Ba Vi National Park and Duong Lam ancient village is a destination for landscapes and the countryside. You can combine these 2 points to go in 1 day or go each point in 1 day. Should ride a motorbike to enjoy a free adventure. You ride your motorbike to the top of Ba Vi mountain, climb the mountain to Thuong Temple and Uncle Ho Temple, on the way down to visit the fallen Church and enjoy the pure taste of the mountains. Afternoon visit Duong Lam old village, park a car, walk around the village, visit some 300-year-old houses, visit Cane pagoda and 2 tombs of King Ngo Quyen, Phung Hung.
Something that not many travelers would know about Hanoi
Located on the banks of the Red River, Hanoi still retains traces of rivers flowing through the time as famous lakes such as Hoan Kiem Lake (Hoan Kiem), West Lake (West Lake), Thien Quang Lake ( Halair / Halais Lake), Truc Bach Lake, Mau Bay Lake (Bay Ham Lake), Thu Le Lake (in Thu Le Zoo) only to mention a few. Therefore, Hanoi is sometimes called the City of the Lake.
Poetry, songs, and literature will tell you that the best times to visit Hanoi are in the fall (September – December) and spring (March-May). This is the best time when the weather is cool, mild, and perfectly suited to the city scene. If you go at this time, you will feel that Hanoi's cuisine is much more delicious and wonderful.
Hanoi is very congested during rush hour, from 5:00 p.m. to 7:00 p.m., and 7:00 a.m. to 9:00 a.m. Besides, if you want to experience a Hanoi feeling without people or traffic, you should go out on the 1st of the lunar calendar. It was quite an enjoyable experience.
Things to do in Bolivar – Venezuela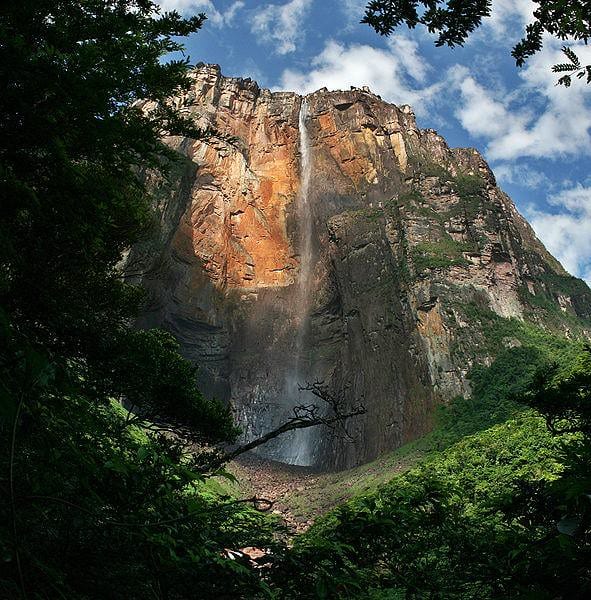 Bolivar is a state in the Bolivarian Republic of Venezuela, located in the southeastern region of the country. It is one of the regions of Venezuela that offers tourists the most incredible options. Bolivar's main city, Guiana offers tourists incomparable natural beauties in combination with a fascinating and glorious history.
The place is mostly made up of nature, has its majestic rivers, gigantic waterfalls. There are also immense unspoiled jungles, and extraordinary flora and fauna. Inside is El Salto Angel, the largest waterfall in the world, decreed a Unesco World Heritage Site. The state offers its adventurous visitors a wide variety of options that will make them want to return. They will be able to know the places, learn about the different indigenous ethnicities that still live in the place, know the culture, legends, and much more.
Must do
Choosing one thing to do in this place seems impossible. One of the most popular is to go to The Angel Falls, located in Canaima National Park. This is one of the biggest tourist attractions in Venezuela. We recommend that you sign up for one of the expeditions that are usually organized, usually, camps that last two or three days, offer you stay, transport, security, tourist guides, and much more where you can get to know all the tepuyes, jungles and rivers. If your soul is adventurous, you'll love the experience.
What do you like best about your city?
Without a doubt, the best thing about living in Bolivar is the nature that surrounds the city. At first glance, it seems to be a city, but it's just a matter of exploring a little and encountering the best natural landscapes in the country, plus there will always be an adventure to experience; so it's the perfect place for those who love to be on an extreme adventure. You will always remember each of the places you visit, try to take as many photos as possible.
Best Walk
If you want to take a quiet walk, the Orinoco Botanical Garden is a great choice. This park has an area of 60 hectares. You can see an exhibition of native and exotic plants of the region, a Regional Herbarium, a museum where different samples of plants are kept in order to be studied, a library, a nursery. It also has a beautiful lagoon of approximately 1.5 hectares, filled with water from the dying of San Isidro.
Best Restaurants
Bolivar's cuisine is very varied and is mostly prepared with products from the area; many of its dishes are prepared with fish and as a mandatory company the casabe (prepared with cassava). Here are some of the best restaurants to sample the amazing meals the place has to offer.
Morichal Restaurant: offer an amazing family atmosphere where you can taste rich dishes inspired by Venezuelan and regional food, the favorites of its visitors are all those that contain fish in all its presentations (stewed, fried, seasoned, and more)
Punta Brava Restaurant: The place has a very pleasant atmosphere, offer cuts of grilled meats and in abundant quantities. It also has delicious typical Venezuelan desserts, including coconut cocktail and cheesecake.
Savoye Bistro: it is a nice cafe that only opens on weekends, offers rich dishes directly related to Venezuelan food. The favorite of many is breakfast, usually bring arepa, caraotas, different types of cheese, fish from the rivers of the area, dried meat, eggs and more; they also make some jams that you love.
Best Music/Festival
In Bolivar there are no music festivals that are held constantly. However, every year at least 3 or 4 times there are festivals of plain music, hump, ancestral songs, bands, urban music, and much more. They are mostly songs and music that represent Venezuela. They are in a region full of culture that is only responsible for continuing to promote it and show it to its visitors.
Best Nightlife
Clearly, not everything is natural, plain music and typical meals. Actually Bolivar in the evenings has great selection of bars and fun clubs that will make the evening experience amazing. In these bars, you can have a few drinks, listen to some music, maybe eat something delicious. But without a doubt, you will have moments full of fun; below we leave you some of the best bars, nightclubs and nightclubs in the city.
-La Matica: If you want to have a good time with good friends and talk by the heap, this is the right place.
-Kickin' Kountry Night Club: Ideal for having good drinks and enjoying the music.
Best Day Trip Out of the City
If you want to know a little more we recommend that you visit the rivers and waterfalls that are on the way. Our favorite is the Salto La Llovizna Park, it is an incredible waterfall that is located within the Caron River. Its exotic beauty takes visitors to the jungle, the park allows access to the jump via jungle, concrete walking, and waterway. In this sense the visitor may feel that it has three different parks. We recommend you to go with a good camera, the best attitude and eager to live an extreme experience. Bolivar has beautiful landscapes that deserve to be visited and remembered.
Something that not many travelers would know about Bolivar
The Bolivar State is home to several ethnic groups originating in the country. Among the main groups are pemones, yekuana, sanemá, panares, hotis and piaroas. All these groups speak their languages, although most also speak Spanish. This is a fact that we recommend that our tourists know like this will not seem strange to them and always respect.
The place offers its visitors great options so that they have holidays full of fun and also learn a lot of history and culture. Bolivar is a unique destination that assures its visitors moments that it will remember as time passes and mark a before and after in your life; anyone who can live the experience. We made sure you loved the place.
Things to do in Margarita Island – Venezuela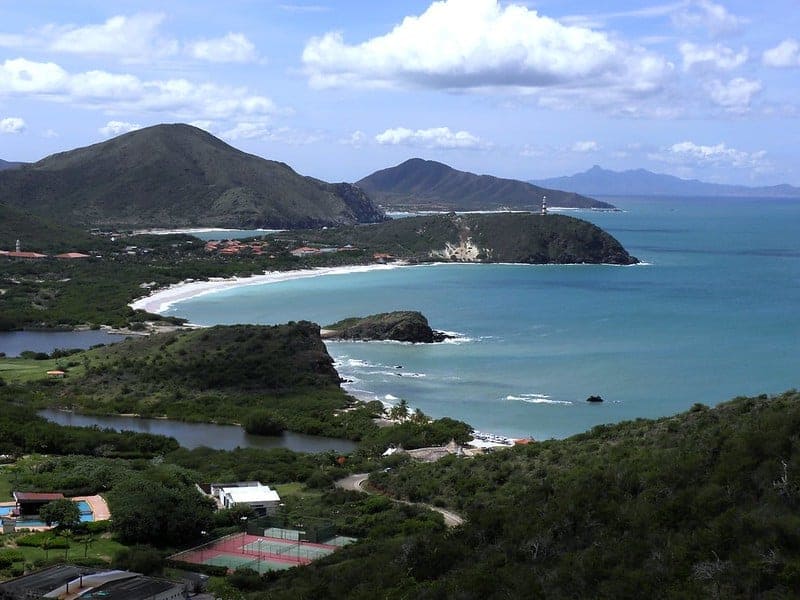 Margarita Island is one of the 3 Islands that make up the state Nueva Esparta, in Venezuela. It is located in the southeast of the Caribbean Sea, in northwestern Venezuela, and north of the Araya peninsula of the sucre state. Its main economic industries are fishing, construction, and of course tourism; this being one of the most visited islands in Venezuela.
Many things can be done on Margarita Island. There are for all tastes and ages. Let's start with the beaches. There are them for everyone. Then we have the walks you can do: castles, churches, natural attractions… In Margarita, you can enjoy endless water sports. It is one of the best places in the world for windsurfing and kitesurfing. There is also an 18-hole golf course. In Macanao, you can ride Horses on an interesting tour.
Must do
Margarita is known for the beauty of its beaches, it is a paradise destination that many of the tourists always want to return to. The island has many corners full of so many small things you could do, the experiences you can live will be amazing; one of those that you can not stop doing is spend a day in El Yaque beach, in addition to participating in all the activities that it offers you including Windsurfing or Kitesurfing.
What do you like best about your city?
Without a doubt one of the best things that Margarita Island has is that all the tourist attractions are nearby, you can reach many places through a short highway, beautiful roads, sandy roads, or tree tunnels. Also, you will always find an excursion to do on one of its beaches, so your holiday in this place will undoubtedly be full of fun.
Best Walk
Margarita Island is not exactly a place of large parks since most of its extension consists of sea and sand, but it is possible to make excursions that will be full of adventure and fun.
One of our favorite places is La Laguna de La Restinga, this is a park that is located between the union of the eastern part and the western part of Margarita Island. It consists of mangroves and coastal plains, these are identified by local colors and names as "fishbone", in this lagoon inhabit different types of fish and mollusks, so you can see them when you visit it.
There is a service of walks that you can take so that you can take the tour, it is usually done by motorboats and includes knowing the entire lagoon and then ending up at the nearby beach. You can get off in flat places where you can walk and take pictures. No one visiting Margarita Island can stop visiting this wonderful place.
Best Restaurants
Because of its location, it is obvious that most of Margarita Island's cuisine is based on seafood, fish, and crustaceans. For this reason, most restaurants are focused on the preparation of these typical dishes, we name you 5 of the best you have to visit on your trip to the island.
Casa Caranta
El Palmero Restaurant
Dolphin Restaurant.
El Fondeadero
Guillermina Restaurant
Best Music/Festival
Margarita Island does not usually have many constant festivals, on many occasions, some are usually held but they do not follow an annual theme and it is more about entertaining visitors and thus taking a good experience. Sometimes they usually have gastronomy festivals, which are usually a favorite due to the great exhibition made by the best restaurants to present typical dishes made with their ingredients and with their versions. The tourist can taste wherever he wants and thus get to know a little more about the gastronomy of the place.
Other festivals are usually the Film Festival, the tourism fair that has been held on-site, singing festivals where the island's talents usually perform, and as well as these many more. They usually last more than three days and tourists can visit it as many times as they want, surely they will have moments full of fun and knowledge.
Best Nightlife
The Margarita night is attractive for the variety of activities for all ages, there is fun for adults, young people, and children. The island has nightclubs of all musical styles, bars, restaurants with live music, amusement parks, shopping centers open until midnight in high seasons, among many other attractions that tourists can enjoy.
Among the best places to have a good night full of fun are:
Bar Restaurant – La Casa de Esther
Disco Bora Bora
Green Martini Lounge
1900 Nightlife
Best Day Trip Out of the City
Leaving Margarita Island is not exactly something you can do without planning, getting to this island is only possible by plane or ferry service. However, as we mentioned, Margarita Island is located within the New Sparta State, which is an archipelago made up of three islands: Margarita, Coche, and Cubagua.
So a perfect trip out of town could be on one of the two islands nearby, you can reach them by taking a boat and you will find many activities to do all related to the sea. We assure you that you will be delighted with all the beauty that the one you decide to visit offers.
Something that not many travelers would know about
One thing not all travelers know is that Margarita Island is known as the Pearl of the Caribbean, many believe it is for its incredible beaches, but the truth is that it goes far beyond the obvious. In the 1970s, the island had a global economic boom as it was a tourist destination that was a tax-free zone, so many people were able to start building different tourist infrastructures; it was also many's favorite places because they could have their luxury vacation for a lower price.
Others say the name arose because pearl could be found on the island, which was also an important part of the local economy. Whatever it is, it seems to us that the name should simply go for the greatness and beauty of the beaches, so be sure to visit this wonderful place and discover for yourself why this beautiful island is known as the pearl of the Caribbean.