If you're looking for something fun and different to do in Bangkok, there are a variety of things you can do in Nana Bangkok. One of the most popular areas is the red-light district, which is also home to the entertainment complex Nana Plaza. The entertainment complex occupies a three-story commercial building in the Khlong Toei District, about 300 metres from a BTS Skytrain station.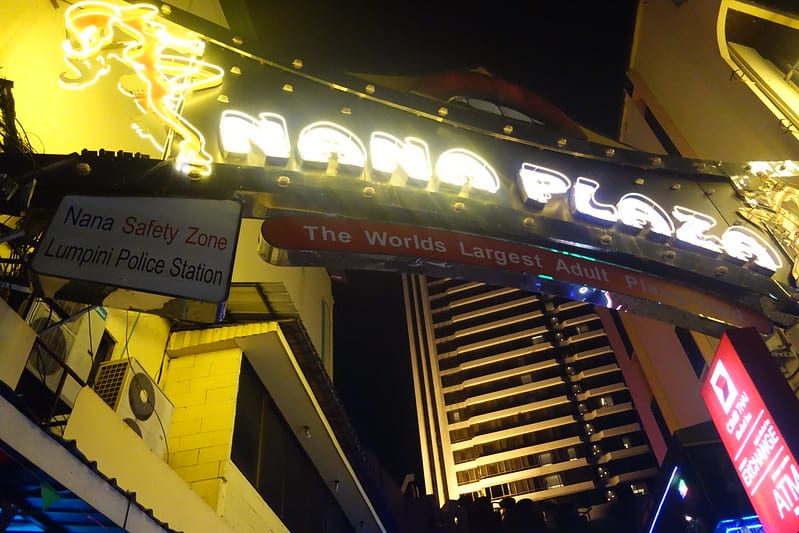 During the night, you can head over to the Sukhumvit road areas for some fun. This is one of the only parts of Bangkok that is popular with the ladyboy crowd, and it's definitely a unique experience.
Must Do
Another thing to do in Nana is to take a foot massage. Bai Po Massage is a short walk from the BTS station, and is well known for its foot massages at an affordable price. It's a clean parlor that typically has a quieter atmosphere than many of the other places you'll find. If you don't have time to go out at night, you can still get a full body massage at one of the many massage parlors in the neighborhood. In addition, you can opt for aromatherapy and herbal steam treatments.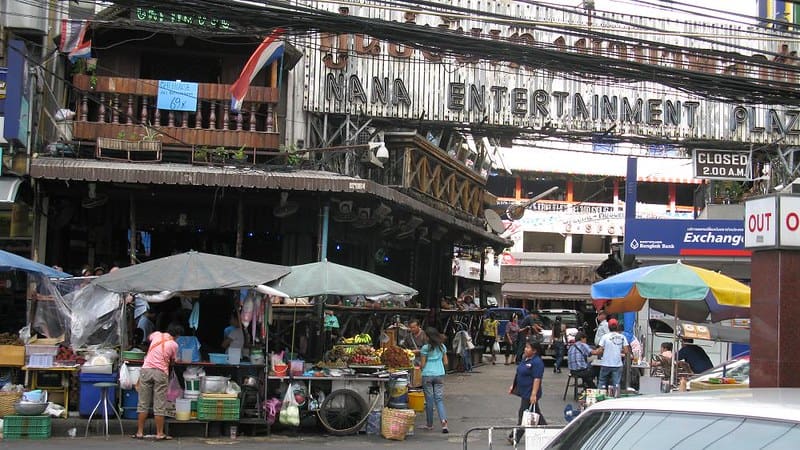 If you're looking for an exciting night out, you'll find plenty of options in this area. For example, there are a variety of go-go bars in the area. Most of them play music that is geared toward a dance-oriented atmosphere, but at Nana, the ladies will be playing a more mature genre of music. While this isn't the most racy place in Bangkok, it does offer some interesting experiences.
If you're a night owl, you can spend your nights at the night market on Sukhumvit Road. The Nana night market is a lively place that opens at 7:30 PM, making it a great spot to spend the evening. Often, there are a number of stalls here selling everything from cheap clothes and accessories to DVDs, souvenirs. This area is also popular for late-night shopping, which is why you'll find so many shops and souvenirs in this part of the city.
Arab Street
Whether you are a foodie or just a local, you will find a variety of restaurants, cafes, and other attractions to keep you busy on Arab Street in Nana (Soi 3 Sukhumvit). You can explore the various shops, galleries, and restaurants in the neighborhood.
Arab Street has a variety of cheap and trendy restaurants and cafes. The hotels are mostly family-friendly, so it is a good choice if you're traveling with children.
Food lovers will love the Arabic and Pakistani food available on Arab Street. Try lamb vindaloo, chicken tikka masala, and garlic naan bread. For more authentic fare, try one of the Lebanese restaurants, Petra. The menu features Yemen specialties like ribs and chicken curry. For a fun night out, grab a group of friends and take a stroll down the street.
Best Places to Eat in Nana
When visiting Nana Bangkok, there are many different things to try. You may be in search of something unique and delicious, or you may simply want to experience Thai food at its most authentic. There are many different places to eat in the neighbourhood, and this guide will help you find them all. In addition to great street food, there are also many excellent places to enjoy a drink. Here are a few recommendations:
For authentic vegetarian Indian food, you can try Dosa King, which offers both North and South Indian specialties. This is a great place to enjoy an authentic Indian meal. Located on Sukhumvit Soi 11, Dosa King is just a short walk from the BTS Nana station. Another great place to eat is Cabbages and Condoms, which serves great Thai food while raising funds for Thailand's Population and Community Development Association.
If you're a vegetarian traveller, dosas are a must-try. Akira Back's menu is chock-full of Asian flavors and is designed to be shared. The umami-rich wagyu tacos, crispy tuna sashimi pizza, and ahi poke bowl will leave you feeling full and satisfied. The food at Akira Back's restaurant is also very good.
If you're looking for authentic Thai food, you can't go wrong with Mays. This Thai restaurant near Asoke and Nana is one of the best places to try authentic Thai food in Bangkok. The owner, a former professor of Thai cuisine, even has a Pattaya branch that serves traditional Thai food. Its duck curry is a signature dish of the restaurant. Aside from the delicious Thai food, you can also enjoy the best Thai cuisine in the city at Mays.
One overlooked place where you can get a snack at any time of the day Foodland on Soi 5 (open 24 hrs) where you can get a nice early breakfast when most other places haven't opened yet.
Street Food in Nana (Sukhumvit Road)
Street food in Sukhumvit Bangkok can be an incredible experience. The streets of Sukhumvit are a hive of activity, with a constant stream of vendors popping up to satisfy the hunger of hungry locals. However, some of the best dishes can only be found in the area. This is because Sukhumvit is home to some of the best food in the city, including a wide range of traditional Thai dishes.
To experience the true essence of street food in Sukhumvit, you must try Som Tam, which is a delicious salad of green papaya. Made from fresh lemongrass, fish sauce, dried shrimps, sweet tomatoes, crunchy peanuts, and shredded coconut, this salad is a true taste of Bangkok. Khanom Bueang, which is a stuffed pastry with chopped shrimp and coconut, is another favorite.
If you're looking for authentic Thai street food, don't miss Tom Yum, a popular hot and sour soup. It's made from stock, crushed Thai peppers, fish sauce, and various other ingredients. You can also get this dish with shrimp or other meat. Regardless of the type of cuisine, it's sure to be a memorable experience. There is no doubt that you'll leave with a belly full of this delicious dish.
Sukhumvit Road is an excellent place to sample Thai street food. It's a popular place for expats and locals alike. You'll find international restaurants, trendy bars, and even massages. As for the food, you'll have a hard time choosing between the variety of stalls, with some allowing you to sit in their small booths, while others are strictly takeaway.
Best Nightlife in Nana
If you are looking for a nightclub, you can try the Titanium club, which has a big sound system, innovative lighting, and celebrity DJs. The venue also features the hottest all-female rock band in Thailand, Unicorn. The bar is well-stocked with every type of vodka, and the all-girl Unicorn band performs here every night. The club is not cheap, however, so you will need to book in advance, as the place is very popular and packed during high season.
If you're not interested in the sexy side of Nana, you can try the best nightlife in the neighborhood at the RCA. You can also go to Soi Nana, the renowned red-light district in the heart of the city. This district is known for its cheap drinks, and the fact that the area is free of prejudice. Whether you're looking for an intimate nightlife or a wild night out, there's a nightclub for everyone.
Something that not every traveller would know about Nana
Soi Zero which was a notorious area of girly bars in the 1990's has come back to life with street food. A big line of stalls are popping up in the area just near the railway line and under the bridge.