Lincoln is famous for its cathedral and castle – affording an amazing skyline at sunset every evening – but there is so much more to see and do here.
I only discovered all these things myself when I moved here several years ago – and am still finding out more as I weave my way through the warren of streets leading from the riverside restaurants up to and around the historic medieval centre.
With all the trappings of a modern city where you would expect them – Lincoln still has many unexpected surprises at every turn – keeping even us regulars on our toes.
Must Do:
You must visit the castle. Set atop a defensive limestone ridge – this amazing structure with a complete 12th century walled bailey, two towers, two gates, gaol, chapel and (more recent) courthouse has some really informative audio trails and great views of the city and away over the wolds. Entry into the grounds themselves is free, so even if you only pop in for a peek – it would be worth it for sure just to see the sheer scale of the 6 acre site.
The walk up to the castle; the cobbled entry route; and the cathedral opposite set the scene too – taking you back in time. William the Conqueror made sure that this place became a powerful seat of power within 2 years of his victory battle. A wise man indeed.
The second thing to do would be to visit the Cathedral – such a powerful structure visible for miles across the Lincolnshire countryside – and so beautiful.
What do you like best about your city?
What I like best is the sheer volume of different routes you can take between any two places. The city was originally built in a strip from the river to the castle – within the old Roman walls. But because it is up a hill, there are deviations and short cuts all over the place – not only make this easier on the people who lived there – but to avoid the main routes if you had something to hide!
Rich in alleyways, twittens and footpaths, a walk in this city is a constantly changing view depending on whether you take a left or a right at any given point. And you are never far from a possible diversion! Peek around a corner and you could see a flint building, a different view, a new cafe, shop or bar, or just meet some new people.
Best Walk in Lincoln:
This has got to be 'Up Steep Hill'.
It really is a massively steep hill – but so steep you need to pretend you are looking in all the tiny boutique shop windows to catch your breath. And going back down isn't much easier either!
It really is a beautiful historic cobbled street though – so be sure to stop even if you aren't out of breath.
Best Restaurants in Lincoln:
Well, there are two places depending on your taste in locations. There are plenty of large restaurants on Brayford Quay – surrounded by the arts and culture and close to the university. Outdoor seating is a must and the ambiance right in the heart of the busy waterfront is amazing even if the food is more mainstream.
Alternatively, head up to the cathedral quarter into one of the boutique eateries serving a range of speciality foods and with an international twist – including Thai (great to takeaway and eat in the Forum), Mexican, Spanish, Italian, and my favourite – Browns Pie Shop at the top of Steep Hill. You will certainly work up an appetite getting there anyway!
Best Music/Festival in Lincoln?
For me – there are two festivals that I would recommend for two very different reasons. Firstly the Steampunk festival because of its quirky and fun nature and that it isn't all just focussed in the city centre or within a showground. You can interact with the events, see amazing things and really get involved.
The second would be the Christmas Market – just because the city is absolutely magical in the snow (although too much snow got it cancelled one year?).
Best Nightlife in Lincoln?
For me it would be The Engine Shed. A converted industrial building right on the waterfront offering live music, comedy and event nights. Spacious, connected and well-placed – this venue offers both inside and outside space for meeting up with friends. An attached eatery and close to public transport or overnight accommodation too. Right in the heart of the uni scene – and accessible.
Best Day Trip Out Of The City?
For something completely different – head west to the Peak District.
A bleak and dramatic landscape pocked with picturesque villages such as Bakewell and Buxton. Wild rivers, medieval bridges, industrial heritage and great tea shops – all in one great road trip!
You are also perilously close to Robin Hood country – with Loxley and Sherwood Forest within touching distance. The forest used to come right up to Lincoln (so says a plaque in the town hall) and the wood from Sherwood Forest has made many a part of the buildings here. It is now more than 30 miles away – and still shrinking – but Major Oak is still there and protected within the RSPB reserve that surrounds it.
Something that not many travellers would know about it?
Lincoln is actually on a very important historic crossroads in the Midlands. One route makes sense and passes directly through the heart of the city – Ermine Road: the old Roman road from London to the old Viking capital of York. It actually passes under the arches of the Guildhall and through the old South Gate and you can follow it on foot even today.
The other Roman road – Fosse Way – is rather more random. It is basically the entire A46, running in a straight line from Exeter to Lincoln?
It was essentially a giant 250-mile long ditch dug by the invading Romans within a few decades of their arrival to keep out 'the heathens' in Cornwall, Wales, the Marches and 'the North'. You can follow it very easily on a map (if you are so inclined) and for nearly its entire length it doesn't swerve more than 6 miles from a straight line. Great engineering wouldn't you say?

Things to do in Khao San Road – Bangkok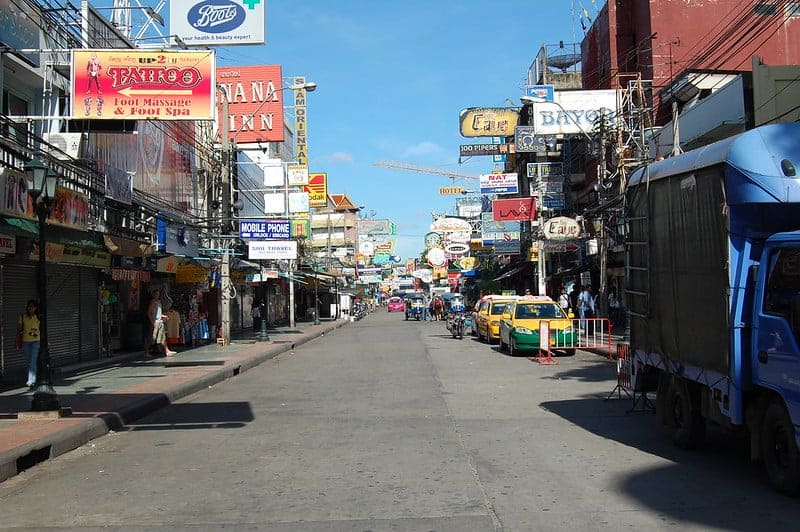 Must Do
It would be a splendid idea to head over to Khao San Road as a tourist and check out all the souvenirs they have for sale there. The street is solely dedicated to tourists as there are a lot of hostels there for backpackers. At night, there are a lot of street vendors selling cheap street food and you would have a hard time deciding which one to try because they all look good. In fact, you will find Thai specialties such as Phad Thai that are made in a homemade way. Therefore, they are much cheaper than what the prices seem to be.
What do you like best about your city?
I like the fact that it is easy to get around the city. There are buses that would connect you to different points of Bangkok and you can get off at the place where you would find most interesting. In the streets, there are guides so you will know which bus you to take in the bus stations.
You may need to wait a while before you can ride a bus but it is worth it as that is a much cheaper way of getting around the city instead of taking a cab. I also like how the locals are very friendly and they always welcome tourists to the city. They seem to be used to the fact that there are many people from different countries all over the world who go there and have fun. They would not mind giving tips about what else to do in the area. In fact, they are so friendly that I got to hang out with them at some point. It is a great way to enjoy what Bangkok has to offer.
Best Walk
The Chinatown walking tour is the best walk in Bangkok as you will get to find a lot of cheap food finds. You can even haggle for low prices. It would be best to book a walking tour here and have a tour guide take you to all the places where you can buy cheap goods. After that, it would be time to check out the local culture of Bangkok and much of that can also be seen here. The tour guide will do a lot of heavy explanation and you should take the time to listen to that person. Better slow down walking while you are there because you would want to take pictures of some magnificent architecture that will stay in your mind for a long time to come.
Best Restaurants
Tikka N Talk is one of the first restaurants that come to mind when we are talking about the best restaurants in Bangkok. All the items on their menu sounds and looks good. The Local is one restaurant that serves delicious Thai food that will make you want to go back and try the rest of their menu. They have a wide selection of items there too made by their renowned chef. Blue Elephant Bangkok is another restaurant that will blow your minds away due to all the nice food that is in there. They even have a cooking school taught by their outstanding cast of chefs who are all willing to teach students how to cook delicious food no matter what cuisine you want.
Best Music
The Club Khaosan offers some international DJ acts from time to time. When that happens, you would want to arrive early to the place so that you won't get pushed over to the side when the crowd comes roaring in. The drinks are crafted real nice by the awesome staff of bartenders that they have in attendance. The atmosphere is what you would expect from a club that is totally in a class of its own. You can't blame yourself if you end up spending several nights in a row in this place. Another place for great music is.
Best Nightlife
Superflow Beach Club located in Khao San Road is full of party people dancing the night away. It is an outdoor place that is always full of talented DJs trying to entertain you in more ways than one. It is no surprise how the place is always packed with young backpackers trying to have the time of their lives. Insanity NIght club is another place to have a great time as they offer nice cocktails and the crowd is always awesome. The music is fantastic and you can't blame yourself if you end up staying a lot longer than you originally thought. Insanity is another place that will keep you busy all night. Meet a lot of people who are all wearing fantastic outfits due to the strict dress code this place has.
Best Day Trip Out of the City
Pattaya is just a few hours from Bangkok and there are a lot of tourists here due to their fantastic white sand beaches. The place is known for Western bars and high rise hotels that would no doubt be pretty much alive at night. It would be best to leave early in the morning then come back sometime late at night if you would want to do a day trip there. Pattaya beach is always busy as there will be families and solo travelers who would all want to enjoy some fun under the sun. Don;t forget to miss the picturesque views of the sunset there so better bring your camera to take lot of pictures of that.
Something that not many travelers would know about
Bangkok has a Flower Market where a lot of vendors sell fresh flower bouquets at affordable prices. In fact, they would want nothing more than to make your face smile due to what they have to offer. If you arrived with your special someone for a special occasion or simply just bonding, it would be a great place to take her. When she is not looking, give her a surprise by buying her a bouquet of flowers.
Things to do in Anchorage – Alaska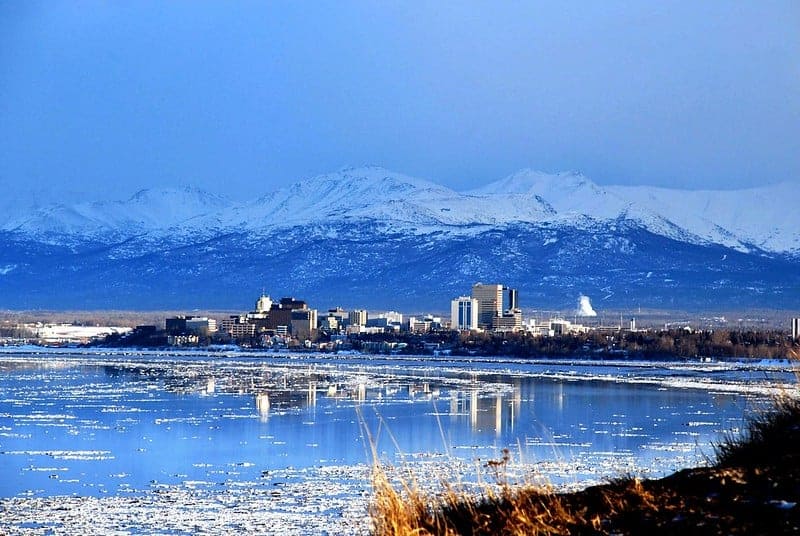 Welcome to a world where the sun shines for months on end, and the darkness brings fat snowflakes the size of a abby's fist. Welcome to Anchorage, Alaska – the last frontier's largest city with a small town vibe. More often than not Anchorage is overlooked as destination for travelers and thought of as just a stopping point before getting into the 'real' Alaska. But it's a shame for those who hop on a train and head to Denali National Park before even exploring Alaska's largest city, because it's truly a remarkable place all on its own.
Must do
When planning to travel to Anchorage, timing is everything. Do you want to enjoy over eighteen hours of daylight and head out for nice breezy hikes that feel as if they'll never have to come to an end? Or would you prefer to catch Anchorage's famous Fur Rendezvous Winter Festival, which starts the last week of February and goes into March and celebrates the start of the Iditarod?
Summer in Anchorage
If your travel plans fall anytime between May to September, your first day should start with stretching your legs by hiking up to one of the city's best viewpoints: Flattop Mountain. This hike is suitable for most age ranges and skill levels and has well built steps that take you a good portion of the way up. Or, if you'd like to bypass the more well known(and often crowded) Flattop Mountain hike, opt instead for theBear Valley Hike. This is more challenging than the former, but with a parking lot that can only hold five cars it offers a lot more isolation. Bear Valley has a fairly quick incline and you'll feel the strain on your airplane fatigued legs, however at only 3 miles it can be taken nice and slow.
Winter in Anchorage
If winter is more your season and you're opting to visit Alaska between November to March, you'll want to download an Aurora Borealis forecaster on your phone or join an 'Aurora Hunters' Facebook group. Make sure you keep an eye on the predictions of the solar storms, and then as soon as you see a promising night head to the same parking are that you would use to hike Flattop mountain. Bring your camera, some cocoa, and a book, because waiting on the Northern Lights to dance across the sky can be a tedious process. But waiting on those first few green ribbons to swirl over the sky is all part of the fun. Don't forget to turn your lights off once you park – the darker they sky, the better the viewing will be.
When you're ready to warm up after a night of chasing the Northern Lights, spend the next day exploring Anchorage's Museum at Rasmuson Center where you'll enjoy everything from breathtaking art, to a science center.
What do you like best about your city?
There's something special about living in a world where a moose will walk across your yard and you can still grab a Starbucks down the road. Anchorage provides plenty of reasons to fall in love, but my favorite is having easy access to both the outdoors and amazing restaurants. There's nothing like going for a morning hike, then grabbing a beer at Midnight Sun Brewery afterward.
Best Walk
If you're in the mood for a leisurely stroll, Tony Knowles Coastal Trail is the place to be. This trail starts in downtown Anchorage and follows the shore to Kincaid Park. On a clear day you'll get spectacular views of Denali, and if you happen to travel to Anchorage in the autumn your path will be filled with colorful leaves.
Best Restaurants in Anchorage
With travel, comes amazing food. Or at least with travel should come amazing food. For the wine and beer lovers (plus really killer food) Rustic Goat is a great option. If you feel like splurging a bit and want to experience remarkable Italian food, head to Fiori D'Italia. They also have a full bar and make cocktails that will have you hanging out all night long. Looking to stretch your dollar a bit? The Gumbo House offers delicious Cajun cuisine without breaking the bank. And of course there's the famous Moose's Tooth pizza. You'll pay a fairly steep price for a large pie, but you won't regret even a single dime after your first bite.
Best Music/Festival
If you had to guess the name of the most popular music festival in Alaka, what would you guess? Whatever you're thinking, it's probably not too far off. Every summer thousands of people travel to Alaska for the Salmon Festival! It's an amazing festival a few hour south of Anchorage that has everything from food carts to late night DJs.
Best Nightlife
If part of your travel plans include a night out on the town, Bernie's Bungalow offers outdoor seating as well as indoor dancing. But don't get stuck there all night, because Darwin's Theory is right down the road and is the quintessential dive bar we all know and love. And since you've traveled all this way, you'll want to drop by Chilkoot Charlie's – a bar with seven other bars inside of it.
Best Day Trip Out of the City
For a trip that doesn't involve a car, hop on the Alaska Railway and take the train to travel down to Seward, Alaska. Seward is tucked onto the ocean and surrounded by glaciers, and more often than not you'll get lucky and spot a sea otter swimming along the docks.
If you've hooked yourself a rental car, hop in and head to Girdwood, which is about forty five minutes south of Anchorage and the location of Alyeska Ski Resort. You can take the tram up to the top of the mountain and enjoy a few drinks or a classy dinner at Seven Glaciers, but most impressive is the view you'll get of the ocean and glaciers below.
Something that not many travellers would know about Anchorage
Most people that travel to Alaska know they're in for the experience of a lifetime, and we don't often keep our secrets a secret for long. But we still have a few places that aren't traversed often, and one of my favorite's is Point Woronzof.
You'll come across the name over and over, so I suppose it's not even a secret, but people never seem to make the trip there. Located right next to the airport, Point Woronzof is an easy few hundred feet walk down to the beach. If you pay attention to the tide schedule and venture down at low tide, you'll have miles of sand to explore. My favorite sunny day activity is packing a bag with snacks, a bottle of wine, and spending an evening watching the planes while my pup chases ocean waves.
Safe travels, and I hope you enjoy all that Anchorage has to offer!
Things to do in Falcon – Venezuela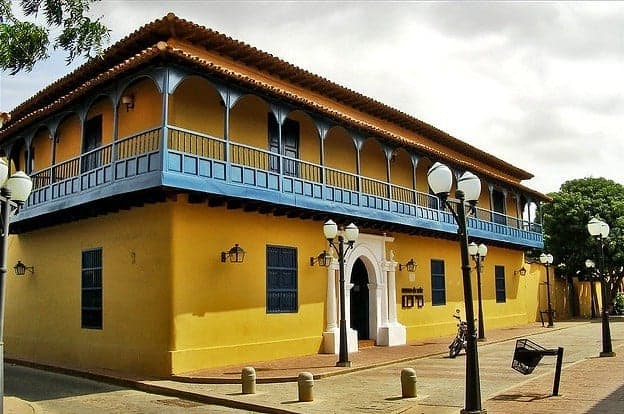 Falcon is one of the 24 states that make up the Bolivarian Republic of Venezuela, it is located on the Paraguaná Peninsula, making it a coastal area of the country becoming an incredible tourist destination to visit. Although much of its tourism is related to the sun and the beach, this place has a lot of attractions related to history, this because its capital, the city of Coro, is a World Heritage Site declared by UNESCO; It also has a variety of national parks including the incredible Médanos de Coro National Park and many more attractions.
Must do
Falcon has many places that you have to visit, but one of those that you can not forget is the Médanos de Coro National Park, it is a park made up of dunes of approximately 20 meters high, these usually change shape and height constantly so they always offer a different landscape. Visitors often glide through the high dunes, they also tend to have long walks and take amazing photos.
This park has 91,000 hectares, of which 42,000 are continental desert lands, where it seeks to preserve the flora and fauna that inhabits the place. This place has a warm climate, the sun will feel it, so just bring with you the sunscreen and your desire to have an adventure.
What do you like best about your city?
One of the many things that makes Falcon an amazing city is the variety of ecosystems it has. You can find a desert, you can find beautiful coasts with crystal clear waters you will find a pink lagoon where you can practice water sports. Falcon is a perfect destination for those who do not have a big budget but do want to live adventures, plus the amount of history that covers the place is wonderful. We assure you that you will always want to return.
Best Walk
This place has many options where you could have long and fun walks, along with its extension you can find a different recreational park, being among the best:
– Cueva de la Quebrada del Toro National Park: It is a mountainous space where you can go hiking, camping, hiking, and research. It consists of hills, a completely mountainous area, and an underground river, has a height of at least 20 meters, being the largest underground river in Venezuela.
– Juan Cristomo Falcon National Park: It has an area of approximately 30,000 hectares, has a variety of natural attractions and can take long walks, nature observation and research.
– Cerro Santa Ana Natural Monument: Esta es nuestra opcin favorita para realizar una larga caminata, este cerro es un monumento natural de Falcon, cuenta con una altura de 830 masl. Subirlo tomará aproximadamente 2 horas, pero serás recompensado con una increíble vista, de hecho, si tienes suerte y no está nublado podrás ver las islas de Aruba y Curazao.
Best Restaurants
The gastronomy of Falcon is very varied and those who try it are loved due to its incredible flavor, among its main dishes are the Talkarí de Chivo, Goat Cheese, the peeled arepa, and its delicious sweets such as sweet milk and nationally known, rice with coconut or rice with milk.
The variability of the dishes will change depending on where you eat because some will focus more on dishes made with goat meat, a very popular ingredient; but you can also find those who offer you seafood dishes, because of their proximity to the coasts. Some of the best restaurants are Restaurant and Marisqueria Pa'Carrubana, El Gaitero Club, and Restaurante Caquetio.
Best Music/Festival
If you travel in December you can enjoy the best festival held in Falcon, it is the feast of the Mad sailing held on December 28, it is a fun-filled holiday where participants let their imaginations fly and create unique and colorful costumes to go for a walk in the streets. The best thing is that anyone who wishes can join, will be an experience full of laughter and dancing; it's like advancing the carnival but much more fun.
The journey ends at the flag monument, where the winner who owns the best costume of the night is selected. This honors all the innocent who were included in the "sacred slaughter ordered by Herod"
Best Nightlife
The nightlife in Falcon is usually very fun, there are a variety of bars and breweries where you can spend hours full of fun. The largest influx of people is usually seen on Thursdays, Fridays, and Saturdays, you can see many gathered in squares or those who decide to do so in some establishment. We recommend you to visit: AlaRoska Disco, Club el Cuji, and Club Falcon, in these you can enjoy national and international drinks, good music and lots of fun.
Best Day Trip Out of the City
One of the best places to spend the day outside the city is in Adicora, it is a village that is far from the city of Falcon but that is characterized as an incredible tourist attraction. It has different hotels and inns, as well as a variety of restaurants; this is preferred by those who travel to Falcon because the beaches that nearby do not have much swell so children can use it safely.
You can get to Adicora through the Choir Medanos National Park, so you can sign up for a guided tour that gets there or you can always take it fast and go by plane. Anyway, don't miss it, its crystal clear waters are just a little bit of all the amazing things they offer you.
Something that not many travelers would know about
One thing almost no one knows is that Falcon is one of the main oldest cities in Venezuela, the city of Coro, this was founded in 1527 and was the first capital of the Province of Venezuela. For this reason, it was declared a UNESCO World Heritage Site in 1993, all thanks to its culture, tradition, history, and preserved architecture. Without a doubt, a destination worth visiting at least once in a lifetime.
Things to do in Cobleskill – New York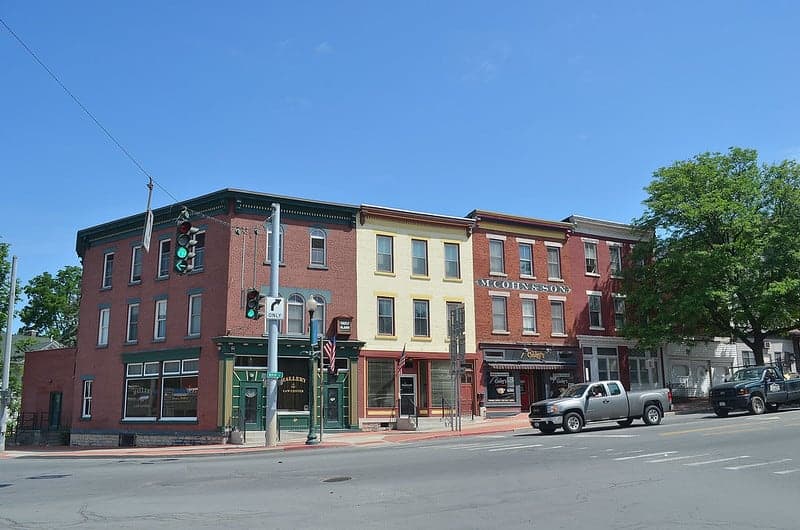 The town of Cobleskill is an often overlooked and passed by rural town. Many people don't realize the beauty they are missing when they take the highway around the town instead of entering in. if you take the time to stop into Cobleskill you will not be disappointed.
Cobleskill New York is a historic and agricultural town known by locals to be quiet and quaint, with a lot of hidden gems. The town is on the smaller side, with about 6,625 full time residents. Cobleskill is located in Schoharie county and was founded in 1795. The town was named from Jacob Kobel, a grist miller who built his mill near a creek. Being that "kill" means creek in Dutch, the town was first know as Kobel's Kill, and later changed to Cobleskill. The town of Cobleskill has a lot of hidden history, from the antique barns strewn across the town to the stories of native American raids and local wars.
Cobleskill is a college town, home to one of New York states state universities, SUNY Cobleskill. Being an agricultural town, most students at SUNY Cobleskill major in an agricultural related field. The college is a big part of the community and has a large horse barn that is open to the public.
Must do
If there is one thing you must do during your visit to Cobleskill it is visit Howes caverns. Located in the outskirts of town, Howes Caverns is the largest underground cavern in the Northeast and features natural rock formations and an underground river. The caverns were discovered in 1842 on accident by Lester Howe. One of Howes cows got loose; howe found the cow by a secret entrance to the cave.
At first, the only way to enter the cavern was to climb down with ropes and ladders, shimmying through tight spaces and guided by nothing more than a flashlight. The early tours took all day to complete. Hows Cave has since modernized to make it easy for guests to explore the natural wonders of the cave. When you go for a tour at Howes Cavern you will take the elevator fifteen stories below the earths surface. You will walk along the rock path, ride a boat through the river, and you can even get your picture taken by the natural rock formations.
What do you like best about your city?
The natural beauty in and around Cobleskill is definitely one of its biggest draws. From the first flower blooms in the spring, to the changing colors of the leaves in the fall, to the first snowfall in the winter, Cobleskill is covered in natural beauty.
Best walk
The best place for a walk is the Cobleskill creek trail. The Cobleskill Creek trail encompasses just over two miles of fairly flat field bordering woods and a creek. With benches and picnic areas, this is the perfect spot for a family outing or a jog around the trail. This trail gives you a good look at truly rural Cobleskill. Another great choice lies just a few minutes out of town at Vromans Nose. Vromans Nose is a short hike up a nose shaped mountain that overlooks a scenic valley below.
Best restaurants
Cobleskill boasts a handful of quaint, local, restaurants. Little Italy is the best for Italian. Featuring many signature dishes and their famous "grandmas pizza," loaded with garlic and tomatoes, you will not be disappointed with this choice.
For breakfast, the Cobleskill diner is a local favorite and is typically bustling busy on a Sunday morning. The Diner offers typical American breakfast items. For the all around best American fare, the Bull's Head Inn is a wonderful choice. Dating back to 1801, you will be surrounded with history when you eat at this inn converted into a restaurant. The Bull's Head also hosts trivia nights as well as music nights below the restaurant in their pub.
Best music/festival
There are several seasonal choices when it comes to music and festivals in Cobleskill. During fair season the Cobleskill Sunshine Fair offers a fantastic place to throw on your boots and get dancing. The occasional "music in the park" also encapsulates passer byers and prompts them to stay and listen to the sweet country music. A local Irish Restaurant called Chieftains also offers swing/country dance lessons on Saturday nights.
Best Nightlife
Though the streets roll up at about Nine o'clock each night, there are still some great spots to get a drink in town. Locomotions sports bar and grill is a popular college student and local hangout and is open until one a.m. Locomotions is located behind the old train tracks and is converted from an old train station. Though closing early at only nine o'clock, the Bull's Head Inn tavern is also a good choice with live music and trivia on choice nights of the week.
Best out of town day trip
Cobleskill is located in an area where there are fun day trips in every direction. Fifty minuets to the East is Albany, fifty minuets to the west is Onionta, to the south is the Catskills and to the North is the Adirondacks. My favorite day trip is taking the hour and and half drive up to Lake George, just outside of the Adirondack park. In lake George you can go hiking, browse the many quaint shops on the main street, eat at their many yummy restaurants, or go for a scenic cruise with the Lake George steamboat company.
Something not many travelers don't know about Cobleskill
Many travelers don't realize that there is more to Howe Caverns than just a cavern; there are also the secret caverns, located one hundred feet below the ground and featuring underground waterfalls. The Secret Caverns are also open to the public for guided tours. This cavern is a bit more rustic than Howes Cavern and is only accessible by taking stairs. Another thing that many travelers and even many locals don't know is that the SUNY Cobleskill horse barns are open to the public. If you are looking to get your horse fix, head on over to the horse barns to visit with the many horses.

Things to do in Charlotte – North Carolina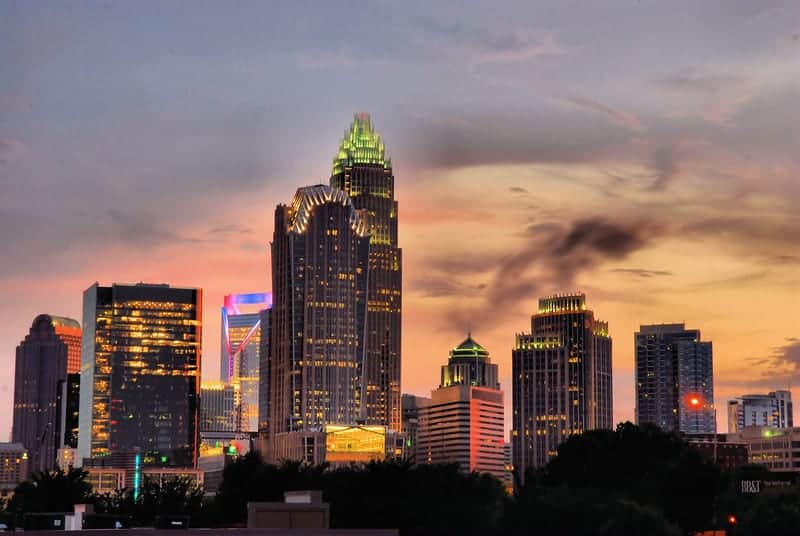 What can I say about Charlotte, North Carolina? It is a wonderful city to travel to in the United States. This place is also wonderful to live in!
Charlotte is an American city located in the southeastern United States. It was founded in 1755 and given its nickname of the queen city by those founders. The original inhabitants were the Catawba tribe, the indigenous people that lived here before the Europeans came. The city would suffer economically after the civil war and then find success as one of the top places to move to the United States.
With its affordable living and many attractions, the queen city should be a traveler's top priority when visiting the United States. Like most cities in this country, the best way to travel is by car. So grab your car, and let's get into the things to do in Charlotte.
Must Do
When visiting Charlotte, you should check out all of the eclectic neighborhoods that give the queen city its wonder. Noda, Southend, Plaza Midwood, and the downtown area. All of these areas provide fun entertainment, such as bars, venues, and delicious restaurants. They are all unique and offer something different for travelers.
If you visit this amazing city, you should also see the Levine Museum of the South, Discovery Place, Latta Plantation, and the U.S. National Whitewater Center. All of these places are fun for both kids and adults. You won't be disappointed when visiting all the wonderful attractions that Charlotte has to offer.
What do you Like Best About Your city?
What is best about Charlotte is the people and everything that there is to do here. People from all over the United States choose to move to the queen city, it is affordable, and that is its biggest draw. Because we have many people who come here, there is a wide range of people from all walks of life. This brings diversity, and you can see this in many of the neighborhoods in this city.
Wow, there is so much to do here in Charlotte. If you travel here, you will not be bored. It may not be all out in the open you will have to look closer, but there is a lot to do. From musical acts to events to art shows and even skateboarding competitions, you have a lot to choose from on any given day. Go and explore the city while traveling here; you are bound to find something fun to do.
Best Walks in Charlotte
This is one of the best cities to go for a walk. There are so many paths you can go on, both urban and some out in the woods. For all of you travelers who love to hike, Charlotte has got you covered. Let's look at some of the best walks in the city.
Freedom Park
Freedom Park is amazing; if you travel to Charlotte, you have to stop here for a walk. This park is huge and has a nice path to walk around a beautiful pond. There are even paths that branch off the pond and go through the woods. The layout of the park is pretty simple, so you won't get lost.
The park has picnic tables, so families or large groups can spend the day here. Whether you are traveling on foot or on a bike, this park is well worth the visit.
Greenway Path
Charlotte has a greenway path that loops around the whole city. It is a great way to travel around the city to avoid cars and traffic. The path branches out into the many neighborhoods all over Charlotte. You can ride a bike, skateboard, or even walk on these paths. Perfect for any traveler looking for a good day of exercise.
You can start at any part of the city; the greenway is everywhere. Many people take these paths, but they are never too crowded. If you travel along this path, then take a bike so you can cover more ground. The path goes through woods, under bridges, and even into the city's more urban parts. Take a day during your travels and walk along the greenway.
Best Restaurants in Charlotte
Charlotte has a lot of great places to eat. Whatever type of food you want, the city has an amazing restaurant serving that type of food. Here is a list of recommendations for food types.
Chinese- Dim Sum
Japanese- Futo Buta
Italian- Momma Ricottas
American- The Diamond
Mexican- Three Amigos
German- Waldhorns
There are many other places around Charlotte where you can get amazing food; these are just some of the best in town. When you travel to Charlotte, explore, and you will find something good. You won't have to look too hard, either.
Best Music/Festival in Charlotte
This one is for all the travelers who are music lovers. Charlotte has many different venues where you can listen to a variety of music from different genres. Here is a list of some of the best venues.
The Milestone- best venue for punk or alternative music
Snug Harbor- All kinds of acts come through to play here, both local and big time
The Fillmore- A great place to find big-name bands or groups; many perform here
Amos- Another venture for both big and small acts and a variety of musical genres
Music travelers will not be disappointed coming here looking for music. Come travel to Charlotte and enjoy the music scene.
Best Nightlife in Charlotte
Visiting the queen city, you will find some of the best nightlife in the country. Charlotte has a plethora of bars and clubs to hang out. Some of the best are Common Market or the Beer Garden. Both offer a relaxing place to have a beer with some friends. If you are in the mood for a club, visit the downtown area. There are plenty of clubs in downtown to make any traveler happy.
The Best Day Trip out of Charlotte
If the city proves too much during your travels and you need to escape from the urban sprawl, you are in luck. Charlotte is a three-hour drive from both the mountains and the beach. You can make a day trip going to either to have some fun.
In the mountains you can enjoy some skiing or hike the Appalachian mountains.
The beach is perfect for any travelers. North Carolina has some beautiful beaches to relax and soak in some rays. If you stay in Charlotte, it is worth the trip to make it out to one of these places. Your travels will not be complete if you don't take the time to do so.
Something that Travelers may not know about Charlotte
If you are going to travel to Charlotte, you should know something about the city that not many travelers know about. This area in Charlotte would be Camp North End. This old weapons factory has been converted to an area where restaurants, bars, and even art shows happen frequently. If you are hungry?, come to Camp North End. Want to have a delicious drink?, come to Camp North End. Do you want to have some fun? Camp North End is perfect for your travels.
One of the best Places for Travel
Charlotte, North Carolina is one of the best cities to travel to in the United States. The city has everything to keep your travels fun. You will not be disappointed coming to the queen city. Make sure you put this city on your list of places to travel!