Siberia's city of Novosibirsk is a vibrant and modern hub of culture. The city is bisected by the Ob River and the city center is centered around Lenin Square, where a 19th-century Byzantine cathedral abuts Lenin Square. There is also an excellent art museum, and the Russian Museum of History and Culture is located nearby.
History of Novosibirsk Russia
Novosibirsk, the largest city in Siberia and the third-largest city in Russia, boasts a rich history that spans over a century. From its humble beginnings as a railway construction site to becoming a bustling industrial and cultural hub, Novosibirsk's journey is a tale of determination, growth, and resilience. Let's embark on a historical journey through the evolution of Novosibirsk, tracing its transformation through significant milestones.
1893 – The Birth of Novonikolayevsk:
The history of Novosibirsk began in 1893 when the Novonikolayevsk railway station was constructed as a part of the Trans-Siberian Railway project. The station served as a crucial junction connecting the east and west of the vast Russian Empire.
1897 – Becoming a City:
On January 9, 1897, Novonikolayevsk was officially granted the status of a city, marking the beginning of its urban development.
Early 20th Century – Growth and Prosperity:
In the early 20th century, Novonikolayevsk experienced rapid growth and became an important administrative, commercial, and cultural center in Siberia.
1917 – The Revolution and Name Change:
After the Russian Revolution of 1917, the city's name was changed from Novonikolayevsk to Novosibirsk, reflecting a break from the imperial past.
1930s – Soviet Industrialisation:
During the 1930s, Novosibirsk witnessed significant industrialisation under the Soviet government. Factories, plants, and research institutes were established, shaping the city's industrial identity.
1940s – World War II and the Great Patriotic War:
During World War II, Novosibirsk played a crucial role as an industrial and scientific centre, contributing to the war effort.
1960s – Akademgorodok and Scientific Advancements:
In the 1960s, the neighboring Akademgorodok (Academic Town) was founded. This scientific center became renowned for its academic and research institutions, contributing to scientific advancements in various fields.
1991 – Post-Soviet Era:
With the dissolution of the Soviet Union in 1991, Novosibirsk entered the post-Soviet era, facing challenges and opportunities in the changing political and economic landscape.
Present Day – A Modern Metropolis:
Today, Novosibirsk stands as a modern metropolis, with a thriving economy, vibrant cultural scene, and world-class educational and scientific institutions. It serves as a vital transportation hub and industrial center in Siberia.
Ongoing Growth and Development:
Novosibirsk continues to evolve and embrace progress while preserving its cultural heritage and natural beauty. The city's growth in industries such as technology, education, and tourism reinforces its position as a vital player in the development of Siberia and Russia as a whole.
Siberia's Urban Jewel – Novosibirsk:
Novosibirsk's history reflects the resilience and determination of its inhabitants in transforming a humble railway station into a dynamic urban center. As Siberia's jewel, the city's past, present, and future intertwine to create a captivating story of progress and prosperity in the heart of the vast Siberian landscape.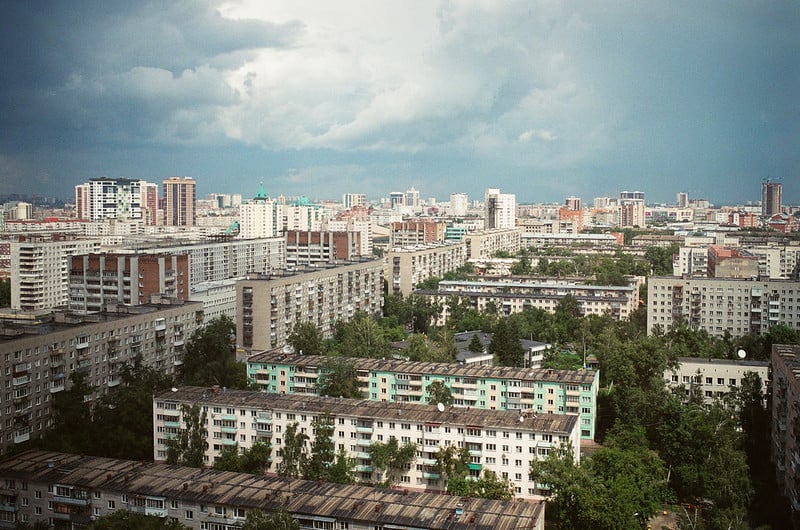 Must do
While you are exploring the city of Novosibirsk, Russia, you might also want to take in the city's art museum. The Novosibirsk State Art Museum showcases a variety of artworks, from 18th-century Russian icons to modern paintings. Visitors can take in the paintings and sculptures displayed throughout the museum's halls. Occasionally, the museum will feature small exhibits of foreign artworks. You can also attend musical events to get a glimpse of the city's local arts scene.
Novosibirsk State Academic Opera and Ballet Theatre
The Novosibirsk State Academic Opera and Ballet Theatre has performed for a wide audience for over 70 years. The theatre was founded in 1945 and opened its doors on May 12, 1945. The first performance was 'Ivan Susanin' by M. Glinka. By December 1963, the theatre was well-established and had been awarded the honorary title 'Academic' by the Ministry of Culture of Russia. Today, this theatre is a federal subordinate theatre.
The Novosibirsk State Academic Operetta and Ballet Theatre is a beautiful, unique architectural landmark that was completed during WWII. Its design was created by a group of young architects, including Vsevolod Emilevic Meyerhold, a famous theatre director and theatrical producer. The theatre was renovated in the late XXth century with modern stage equipment.
Novosibirsk Museum of the Railway Technology
The Museum of Railway Technology in Novosibirsk is an open-air museum that is home to a number of steam locomotives. These include a "Provorny" steam locomotive from the 19th century, and a number of tractors and trucks. It also has several all-terrain vehicles, including an American Dodge. The museum was founded by Nikolai Arkhipovich Akulinin, a former engineer with the North Caucasus Railway. He retired from his railway position in 1984. The West Siberian Railway endorsed the museum's creation in 1998, and the museum opened on 4 August 2000. Nikolai Akulinin was appointed as the museum's first director.
The city's rail industry is one of the reasons for the museum's growth, as the Trans-Siberian Railway is the city's main source of income. The museum contains more than 100 model trains, including royal carriages. The museum also offers guided tours of the various exhibits. The museum is open to the public, and tours are available by appointment. A donation of at least five dollars will get your group an admission to the museum.
Novosibirsk Zoo
If you want to experience the majesty of a thriving metropolis, then a trip to Novosibirsk, Russia should be on your to-do list. The city is home to the largest metro bridge in the world and is the main centre of science and trade in the country. Its unique architecture also boasts many local businesses and attractions. While it's not quite a Manhattan-style central park with roller coasters, the area is home to a number of acclaimed museums.
If you're looking for cultural and historical sites, you can't go wrong with the city's opera house. Located in the city center, this magnificent structure is a stunning example of Soviet architecture and a must-see attraction for any visitor. Some legends suggest that an underground city and artificial lake could be hidden beneath the opera house. Perhaps this is why it's so popular with tourists: it is rumored that the theater was actually used as a drinking water reserve in times of drought.
Wonder Park Galileo
If you're planning a trip to Novosibirsk, Russia, you should make a stop at Wonder Park Galileo. This park is a great way to get your kids involved in science, while they are learning about the importance of scientific research. There are exhibits dedicated to Da Vinci, Galileo, and other important scientists. You can visit this park with kids of all ages, and there are attractions designed to teach visitors about the science of the universe and explain the nature around them. The park also contains a laboratory where visitors can conduct experiments.
The city is home to the largest zoo in Russia, with more than 11,000 animals and 738 species. The zoo also boasts a breeding program for endangered species. It began as a small activity center for kids and has grown into a thriving scientific institution. Today, over 1.5 million people visit the Novosibirsk zoo annually.
Novosibirsk State Art Museum
You can visit the Novosibirsk Railway Museum to see dozens of trains and carriages from throughout history. The museum is located outdoors but is very well maintained. There is no shelter here, so you should be prepared to take the rain and wind. If you're visiting Novosibirsk during winter, you might want to visit the museum during the summer. The museum is closed on Mondays.
You should take a stroll along the Naberezhnaya River Walk. This pretty stretch of riverfront path is a welcome respite from the bustle of Novosibirsk. It features beautiful views of the Ob River and the city's skyline. You can also see wildlife, birds, and more. Taking the children to this place is also a great way to pass the day.
If you're interested in ballet, you'll want to see the opera and ballet performances at the Novosibirsk State Academic Theater of Opera and Ballet. The historic building was built during the Second World War and opened to the public in 1945. The Novosibirsk Ballet is one of the most acclaimed ballet troupes in the world. You'll also want to take in the beautiful gizmos and souvenirs available for purchase at the theater.
Glory Monument
The Glory Monument is located in the city of Novosibirsk, Russia. It is a sculpture composition, created by Vladimir Medinsky, the Minister of Culture of the Russian Federation. The sculpture was inspired by Novosibirsk during World War II, when the city was a war zone. A quarter of Leningraders lived in Novosibirsk. The city was evacuated, as many industries were destroyed. The city's Mothers and Wives of the Defenders of the Fatherland took care of their families and Grandfathers fought in their name.
The Alexander Ivanovich Pokryshkin monument stands on Karl Marx Square. Mikhail Pereyaslavets, a member of the Russian Academy of Arts and People's Artist of Russia, designed the monument. The architect Yuri Burika provided the architectural solution for the first stage of the memorial complex. However, the monument was not chosen through a competition. It was designed after the relatives of the victims requested the architect's approval.
Children and Youth Centre Planetarium
Novosibirsk is home to the largest planetarium in the world and a cultural centre that stresses the scientific knowledge of astronomy and the origins of our solar system. This facility also has a huge play area for kids, a dome-shaped theatre, and a black hole model. Children can even weigh planets or meteorites. Visitors can also enjoy the cafe and gift shop. Some planetarium programs may be charged separately.
Children and youth can enjoy a trip to the city's many unique museums. One such museum is the USSR Museum, which appeals to nostalgic tastes of the Soviet past. Another interesting museum is the Sun Museum, which houses images of the main star of the solar system and talismans and amulets. A second attraction is the Museum of Death, which features funerary traditions of many nations. The Roerich Museum, second only to its Moscow counterpart, contains an eclectic mix of world religions and unique spiritual knowledge. This museum also houses beautiful art canvases and gifts from around the world.
A children's zoo and planetarium are two popular destinations for families in Novosibirsk. The city's Zoo features over 11000 animals and birds, and offers themed festivities and fun programs for children. Visitors can even take a Cinderella carriage ride to the Zoo during the summer. The city's Aquarium is home to a dolphin tank, which is slated to open in late April or early May, though the date isn't yet known.
Novosibirsk State Museum of Local History and Nature
The Novosibirsk State Museum is located in the city's Commercial Housing building. It is a Federal value monument of architecture and features a permanent exhibition titled Siberia in Ancient Times. The museum contains more than two hundred thousand artefacts and documents, from ancient shamanism to everyday household items. Visitors can see ancient artifacts, including a mammoth skeleton discovered in Kochenevsky district, near the village of Vakhrushevo.
This museum was founded in 1920 and is located in an old building adjacent to the Pervo-mayskiy public garden. It is home to a large collection of objects that were made by natives over 300 years ago. The museum also displays clothing from the natives. It is possible to buy some of these items. The Novosibirsk State Museum of Local History and Natu is one of the city's top attractions.
There are several museums in Novosibirsk. The State Art Museum, the World Funeral Culture Museum, the Children and Youth Centre Planetarium, and the Novosibirsk Museum of Railway Technology are the most popular attractions in the city. If you have the time, you can take a short trip to Irkutsk, the de facto capital of Eastern Siberia. In addition to a rich history, Novosibirsk boasts excellent restaurants and a bustling nightlife.
What do you like best about your city?
The lack of foreigners. This is pure, old-fashioned Russia, still clear of foreign influences except for whatever comes through MTV. Not sure how the locals feel about it, but for me, it's a great way to see the real Russia.
Best Walk in Novosibirsk
Grove Park, on Prospiekt Dzerzhinskogo. The park is 2 square kilometers of clean, crisp forest, cut all the way throughout by nice paths meant to be explored on foot. I may be a little biased here, since I live right across the street from the park, but the many people exploring the park every evening seem to agree with me. Benches are spread throughout, so you can take frequent breaks and just enjoy the greenery. In the wintertime, when everything is covered by snow, the paths are used for snowshoeing and cross-country skiing.
Best Places to Eat in Novosibirsk
Novosibirsk, the cultural and industrial heart of Siberia, offers a diverse and exciting culinary scene that caters to all taste buds. From traditional Russian delicacies to international flavors, the city's restaurants and eateries promise a gastronomic adventure like no other. Let's embark on a delectable journey through the best places to eat in Novosibirsk, where every dish tells a unique story of the region's culinary heritage.
1. Central Market (TSUM) – A Food Lover's Paradise: Located in the city center, Central Market (TSUM) is a haven for food enthusiasts. This bustling marketplace boasts a vast array of fresh produce, meats, and cheeses, allowing visitors to savor the authentic flavors of Siberia.
2. KARLSON Bar & Grill – Local Charm and Great Steaks: For a taste of Siberian hospitality, KARLSON Bar & Grill offers a warm and inviting atmosphere. Indulge in juicy steaks and hearty dishes paired with an impressive selection of wines.
3. Pryanosti & Radosti – Russian Cuisine Reimagined: Pryanosti & Radosti takes traditional Russian dishes to a whole new level. The restaurant creatively blends local ingredients with modern techniques, resulting in a culinary experience that pleases both the eyes and the palate.
4. Mamamia! Pizza & Pasta – Authentic Italian Fare: Craving Italian flavors? Head to Mamamia! Pizza & Pasta, where you'll find a delightful selection of wood-fired pizzas, freshly-made pasta, and delectable desserts.
5. Lyudi Kak Lyudi – Fusion of Russian and European Cuisine: Lyudi Kak Lyudi, which translates to "People Are People," offers a fusion of Russian and European dishes in a cozy and welcoming setting. Don't miss their borscht, pelmeni, and mouthwatering desserts.
6. Beer Happens – Craft Beer and Gastropub Delights: Beer Happens is a beer lover's paradise, serving an impressive selection of craft beers from Russia and around the world. Enjoy their gastropub-style menu with delicious beer pairings.
7. Shokoladnitsa – Russian Café Culture: Embrace the Russian café culture at Shokoladnitsa, a well-loved chain that serves a variety of pastries, sandwiches, and, of course, their famous hot chocolate.
8. Velvetti – Asian Fusion with Siberian Twist: Velvetti offers a delightful blend of Asian and Siberian flavors. Experience unique dishes influenced by Japanese, Chinese, and Korean cuisines, prepared with locally-sourced ingredients.
9. 21st Floor Restaurant – Fine Dining with a View: Located on the 21st floor of the Novosibirsk Marriott Hotel, this elegant restaurant offers not only delectable dishes but also panoramic views of the city.
10. Etnodom – Cultural Dining Experience: Etnodom takes you on a culinary journey through different regions of Russia. Enjoy traditional dishes from Siberia, the Caucasus, and other parts of the country, served in a charming rustic atmosphere.
Novosibirsk's culinary landscape celebrates the rich flavors of Siberia and the world, inviting visitors to indulge in a diverse range of tastes and experiences. Whether you're a fan of local Russian cuisine, international delicacies, or innovative fusion dishes, Novosibirsk's best eateries promise an unforgettable and flavorsome dining adventure.
Best Places to Stay in Novosibirsk Russia
Novosibirsk, the thriving cultural and industrial hub of Siberia, warmly welcomes visitors with a wide array of accommodation options that cater to all tastes and preferences. Whether you seek luxury, convenience, or a cozy retreat, the city offers a range of hotels that promise a comfortable and memorable stay. Let's explore some of the best places to stay in Novosibirsk, where modern amenities blend seamlessly with Siberian hospitality.
1. Novosibirsk Marriott Hotel – Contemporary Elegance: Nestled in the heart of the city, the Novosibirsk Marriott Hotel offers contemporary elegance and world-class amenities. Enjoy spacious rooms, upscale dining options, and easy access to major attractions.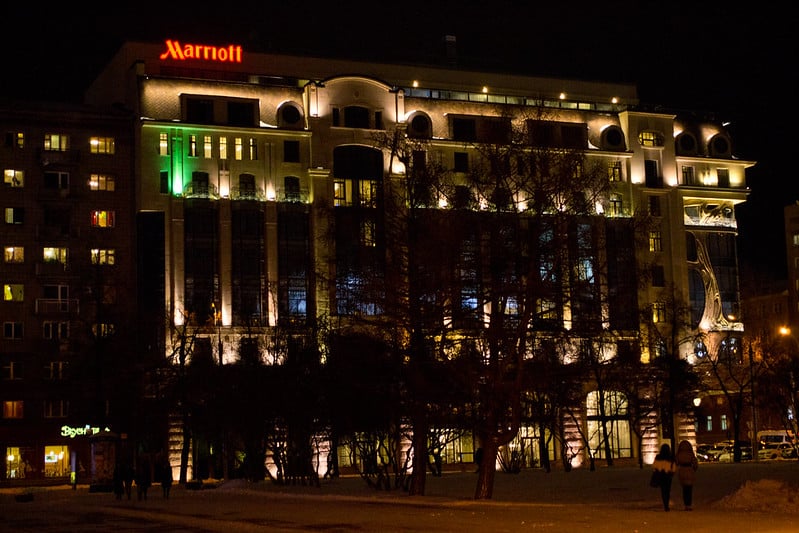 2. DoubleTree by Hilton Hotel Novosibirsk – Warm Welcome and City Views: DoubleTree by Hilton Hotel Novosibirsk welcomes guests with its signature warm chocolate chip cookies. The hotel boasts panoramic city views, modern rooms, and a rooftop terrace for relaxation.
3. Domina Novosibirsk – Stylish Design and Wellness Center: Domina Novosibirsk impresses with its stylish design and a wellness center complete with a spa, sauna, and swimming pool. Indulge in comfort and rejuvenation in this contemporary hotel.
4. SkyPort Hotel – Convenient Airport Access: For travelers seeking convenience, SkyPort Hotel is located near Tolmachevo Airport, offering comfortable rooms and a complimentary airport shuttle service.
5. AZIMUT Hotel Siberia – Central Location and Amenities: AZIMUT Hotel Siberia stands in a central location, making it ideal for exploring the city's attractions. The hotel features spacious rooms, a fitness center, and multiple dining options.
6. Resident Hotel – Cozy Retreat with Siberian Charm: Resident Hotel charms guests with its cozy atmosphere and Siberian hospitality. Experience local charm in this boutique-style hotel with comfortable rooms and personalized service.
7. River Park Hotel – Riverside Serenity: Situated along the Ob River, River Park Hotel offers tranquil riverside views and a serene ambiance. Enjoy a peaceful stay with convenient access to the city center.
8. Garden Apple Hotel – Budget-Friendly Comfort: Garden Apple Hotel provides budget-friendly accommodations without compromising on comfort. It offers a welcoming environment for travelers looking for a cozy stay.
9. Centralnaya Hotel – Historic Elegance: Centralnaya Hotel, with its historic facade, offers a touch of elegance and a central location. Explore Novosibirsk's landmarks with ease from this charming hotel.
10. Boutique Hotel Nord Castle – Elegant Boutique Experience: Boutique Hotel Nord Castle provides an elegant boutique experience with stylish decor and attentive service, creating a memorable and sophisticated stay.
Novosibirsk's best accommodations ensure that every traveler finds a home away from home while exploring the city's dynamic spirit, cultural heritage, and Siberian charm. Whether you prefer luxury, convenience, or a cozy retreat, these handpicked hotels promise a comfortable and enriching experience in the heart of Siberia.
Best Music/Festival
Live music during summer evenings on the walkboard against the River Ob. Sometimes followed by fireworks or live shows (such as fire juggling or dance teams).
Best Nightlife
Depends on what you're looking for. New York Times, a diner that turns into a music hall at night, is a great place to enjoy live music and mingle with the locals.
Best Day Trip Out of the City
One of the negative things about being in Siberia is that you are literally– smacked-down in the middle of nowhere. You could probably drive out of the city and see some nature or explore a small village, but mostly you need several hours to reach anywhere worth visiting. The closest you can get to a day trip is the neighboring town of Akademgorodok, with a nice botanical garden, a small man-made beach and an interesting outdoor train museum.
Something that not many tourists would know about Novosibirsk
That you're expected to haggle when shopping at the outdoor markets. This goes for everything you're buying: from food to clothing to household stuff.
10 interesting facts about Novosibirsk
Novosibirsk is the third-most populous city in Russia and the most populous city in Siberia, with a population of around 1.6 million people.
Novosibirsk is located in the southwestern part of Siberia, on the banks of the Ob River.
The city was founded in 1893 as a construction site for the Trans-Siberian Railway. It was named Novonikolayevsk in honor of Saint Nicholas, the patron saint of Russia.
Novosibirsk is the cultural and scientific center of Siberia and the home of numerous research institutions, universities, and theaters.
The city is home to the Novosibirsk State University, which is one of the largest universities in Russia and the home of the Institute of Theoretical and Experimental Physics, which is one of the leading research centers in the country.
Novosibirsk has a number of cultural attractions, including the Novosibirsk State Art Museum, the Novosibirsk Philharmonic Orchestra, and the Novosibirsk State Academic Opera and Ballet Theater.
The city is home to a number of sporting clubs and facilities, including the HC Sibir ice hockey team and the FC Tom Tomsk football team.
Novosibirsk has a humid continental climate, with cold, snowy winters and warm, humid summers. The average high temperature in the summer is around 22°C (72°F) and the average low temperature in the winter is around -11°C (12°F).
Novosibirsk is a major transportation hub, with a number of major rail and air connections to other parts of Russia and beyond.
The city is home to a number of major industrial enterprises, including a large oil refinery, a chemical plant, and a heavy machinery plant. It is also a major center for trade and commerce in Siberia.