Caracas is the capital city of Venezuela. During the last century it was considered a city of the future. This is due to its architectural variety and those who visited it said it was an American version of Paris. But in 2020, what is Caracas?
Caracas is the capital and largest city of Venezuela. It is located in the northern part of the country, in a mountainous region known as the Venezuelan Andes. Caracas is situated in a valley, surrounded by mountains and hills, and is home to many of the country's most important cultural, political, and economic institutions. It is a major transportation hub, with a busy international airport and a number of important highways and roads connecting it to other parts of the country.
This city has remained trapped in its history. Caracas offers visitors different places to get quality time, getting to know good restaurants, parks where you breathe a fresh air accompanied by a warm climate. A city that offers theaters, cultural performances and much more. Undoubtedly the economic situation that has passed Venezuela has been reflected in this city. However, it is still possible to find positive things that will make your visit fun.
The city is not exactly as famous as it was in years past. Who knows, if you see beauty in the simple you will appreciate the good things that can still be found.
Must do
Waraira Repano, formerly called El Avila National Park, is one of the main attractions of Caracas. It is a national park considered the natural lung of the city. Its main attraction is the cable car of more than 2,105 meters that is used to reach the top of the mountain. Once there you can eat, walk on its paths, buy some souvenirs and much more. You can enter by cable car or if you are more adventurous to walk. However the walk will take at least 6 hours.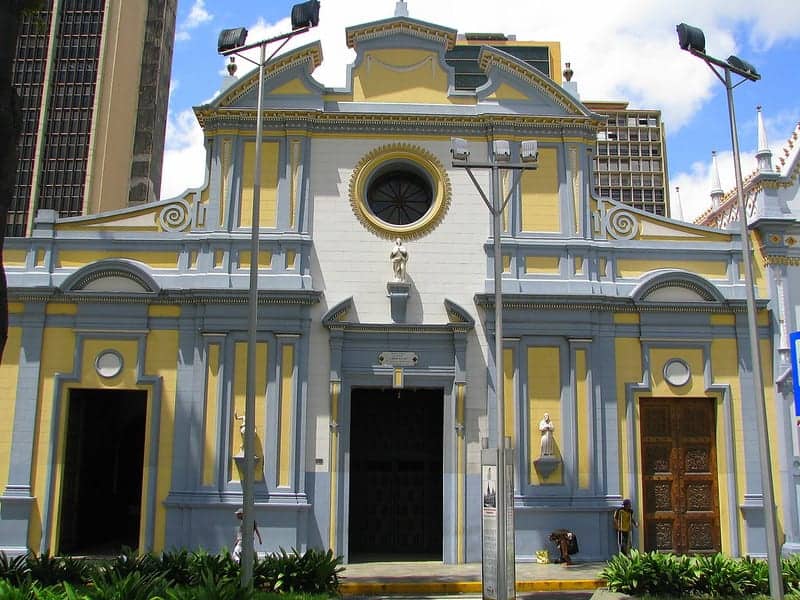 What do you like best about your city?
One of the good things that this city has is the goodwill that people still have. They continue to give their best to people who visit their businesses, always feel the kindness. Apart from that the variability of things that can be done, one day you can be in the Avila, another day circling in the historic center and then without further going to the beach which is only an hour away.
Best Walk in Caracas
Caracas Botanical Garden
We started with this amazing park, this is part of the Central University of Venezuela and opened its doors to the public since 1958. It is classified as a plant taxonomy enclosure where reproduction of important collection plants is possible, reaching approximately 1700 species.
Inside the park you will only find: plant life, clean air, a small parking lot and three lagoons that adorn the garden, and that's all you need to spend an amazing day. Its main lagoon is called Venezuela Lagoon because it has the shape of the map of this country; it is adorned by beautiful aquatic plants. It is a place of learning, enjoyment and rest that you will surely love.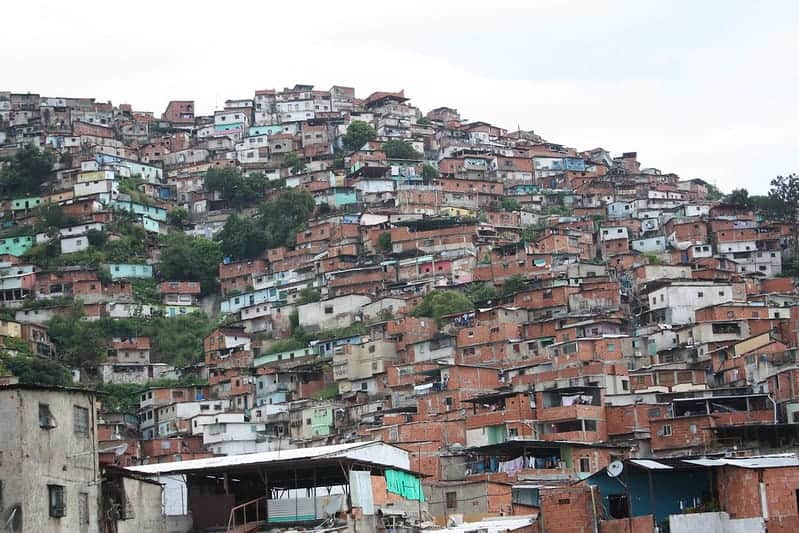 Miranda Park
It is a public recreation park, located in the east of the city. It has 82 hectares of surface in which it offers its visitors many options to spend fun moments alone or accompanied. In this park there is no time to get bored as it allows you to do so many things that you would spend all day in it.
Mainly this park is a zoo, so you will find varied fauna in its entirety. You will see some free animals and some caged by safety to its visitors. Another attraction is the Humboldt planetarium, focused on the teaching of astronomy and astronautics. If you still want to do something else you can find a replica of the vessel Leander where Francisco de Miranda sailed. Inside you can see how it was created very similar to the original, and you will receive guided tours and much more.
If you get tired in the middle of visiting this park you can take a few minutes to relax and have a drink in the food places. You can enjoy the local gastronomy, sweets and drinks. This park has a lot to offer, you just have to go with time and want to meet.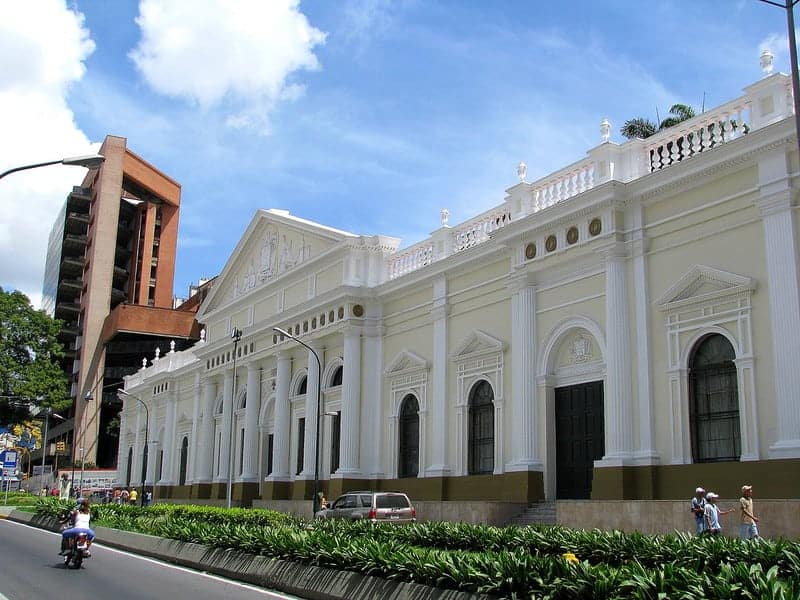 Best Restaurants in Caracas
In Caracas the gastronomy is varied, you can find restaurants where you will be offered food from all countries.
If you are looking for fast food you can go for a burger in The Street of Hunger in Plaza Venezuela.
If you'd rather have something more prepared you can go to one of the restaurants located in Las Mercedes. For pizza accompanied by a delicious smoothie you can go to Cine Citta located in Bello Monte. It will all depend on what you're looking for, but in Caracas you can get everything.
Best Music/Festival
The favorite place to see cultural performances is in La Estancia. This is a park that is part of the company PDVSA. In it you can enjoy different presentations of all kinds of music. It is a small but fair space for those who are really interested in seeing, it is an amazing way to live something different without leaving Caracas.
Best Nightlife
The place par excellence to live nightlife in Caracas is in Las Mercedes. It's one of the safest areas where you can get different types of nightclubs and bars for you to enjoy good music and live shows. You can also have a drink of all the national and international options depending on what you are looking for. Safe fun is what guarantees you.
Best Day Trip Out of the City
Just an hour and a half away we can have a total change of atmosphere. If you go to the beach at La Guaira. Here you will find wonderful beaches on the shores of the Caribbean Sea. This place is a complete tourist destination, you can get accommodation, restaurants, attractions and many beaches. It is without a doubt, a respite from Caracas.
Something that not many travellers would know about Caracas
Caracas has approximately 20 parks. A historic center where you can find more than three museums. Caracas also has a temperate climate where you won't have to worry about the cold or the heat. The city is a developing tourist power and you can learn a lot about this country and about our culture, an opportunity is what you have to give it. The only risk is that you want to stay.
10 interesting facts about Caracas Venezuela
Caracas is the capital and largest city of Venezuela, located in the northern part of the country.
The city was founded in 1567 by Spanish conquistador Diego de Losada, and it is one of the oldest cities in South America.
Caracas is known for its steep hills and narrow streets, which are a result of the city's location in a valley surrounded by mountains.
The city is home to many museums, including the Museo de Bellas Artes, which houses a large collection of Latin American art.
Caracas is also home to several universities, including the Universidad Central de Venezuela, one of the most prestigious universities in Latin America.
The city has a tropical savanna climate, with hot and humid weather year-round.
Caracas is home to several professional sports teams, including the Caracas FC soccer team and the Caracas Leones baseball team.
The city is known for its vibrant nightlife, with a variety of clubs and bars offering live music and dancing.
Caracas is also home to several shopping districts, including the Centro Comercial Sambil, a large shopping mall.
The city is located in an area with a high risk of earthquakes, and several major earthquakes have occurred in the region in the past.