Perth is the capital of Western Australia and the largest city in the state. Founded in 1829, the city survived Western Australia's 19th-century gold rush and continues to thrive today.
From visiting the beaches of the Sunset Coast to walking Swan River to exploring Fremantle Harbour and Swan Rivers, Perth has a lot to offer! Whether you want to enjoy the city's modern luxury or delve yourself in its rich history, Perth has endless discoveries and exciting opportunities to offer.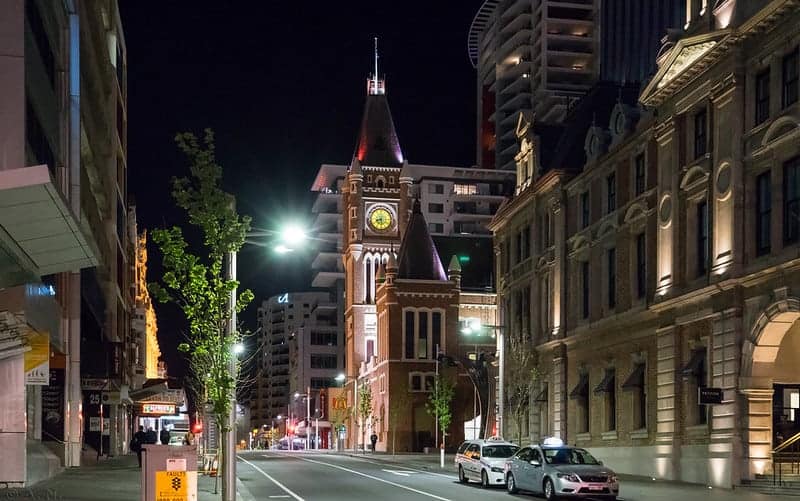 Must Do
Enjoy all the great activities Perth has to offer. Perth is the home to several museums in the region's history, such as the Western Australian Maritime Museum and the Army Museum of Western Australia, as well as local attractions such as the Swan Bells and Perth Bell Tower.
What do you like best about your City?
It is located far to the west in the Indian Ocean, but that doesn't mean that Perth is any less exciting than other eastern cities.
It is officially considered as Australia's sunniest city and often voted one of the most liveable cities in the world. Perth brings together the benefits of relaxation with an enjoyable lifestyle.
Perth Concert Hall
The Perth Concert Hall, built in the mid-20th century. The concert hall was built after World War II. Interior features include a spiral staircase, a pipe organ with 3,000 pipes; seats for more than 1,700 people are available. The performances range from classical to contemporary.
Elizabeth Quay
Elizabeth Quay, an activity center on the banks of the Swan River. It is the best place to start your trip to Perth. The coastal area, named after Queen Elizabeth II, has many restaurants, bars, artwork and some of Perth's best attractions.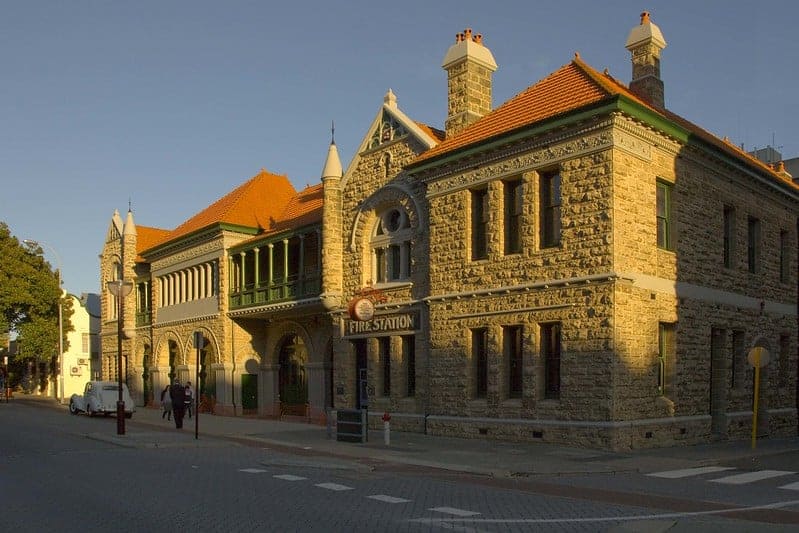 Old Perth Fire Station and Museum
Used by the Perth Fire Department from 1901 to 1979, the former fire station was the first fire station in the city built for this purpose. Designed in the Romanesque Revival style of the Cavanagh, he listed building now houses a fire safety training center and a museum. The museum is one of the free places in Perth, but is open only three days a week – Tuesday, Wednesday and Thursday – from 10 am to 3 pm.
Best Walk
Kings Park
The lush and spacious King Park is a nature retreat near the city center. The park is one of the best places in Perth for walks! The park contains war memorials, gardens, and paintings. There is a path that leads to a beautiful point of view as you can walk for hours, admiring the views, and enjoying the fresh air.
Swan River Walk
The Swan River flows to Fremantle and the Indian Ocean. There are paved boardwalks on both banks, perfect for a stroll along the river. Tourists and locals alike, enjoy watching boats floating. Also, enjoy looking at the city for a skyline view. Spend some time on the trails in Perth.
Langley Park
Langley Park is a large rectangular park. The lawn is flat and grassy, used for informal recreational sports – and even as an airport for small planes. Langley Park is a frequent venue for events such as fireworks and festivals. The park is not necessarily a Perth Must Lake, but it's a great way to get to the next view you can see!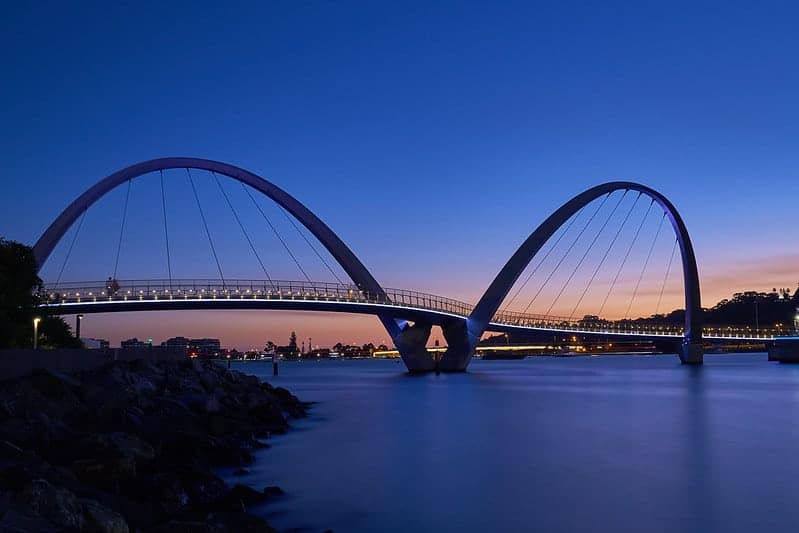 Best Restaurants in Perth
Western Australia's largest city is home to best restaurants that serve the region's food culture and heritage in its best surroundings. Below are some of Perth's best restaurants that offer unique food and slices of authentic Australian cuisine.
Balthazar Restaurant
Balthazar is an elegant restaurant in Perth's central business district. Its peaceful and friendly atmosphere, with dim lighting and a specialized selection of background music, makes Balthazar a privileged place to enjoy dinner. The restaurant's menu will not leave you dissatisfied, while the careful presentation of food reminds guests of its creativity.
Coco's Restaurant
Coco's Restaurant offers a stunning view of the river and the Perth cityscape in the background. At night the view becomes even brighter when the city lights and skyscrapers reflect on the water. The food served is enchanting and the menu adapts to the demanding environment of Delicious.
Rockpool Restaurant
Rockpool is spacious and always have elegant dining rooms with an open-plan kitchen. In addition to succulent grilled meat, the restaurant also serves pasta, seafood, and fish, all fresh. A good bottle of wine, selected from 1,350 local and international wines, pairs perfectly with any meal in Rockpool.
Best Music/ Festival in Perth
If you're looking for big music festivals, they're not much bigger than stereo sonic. The festival takes place in most major Australian cities and usually held in Perth in late November or early December, hosting some of the biggest names in dance music.
Best Nightlife in Perth
Perth's nightlife is generally relaxed and concentrated in pubs and small bars. Perth is a popular venue for parties. On Thursday, Friday, and Saturday nights, the nightlife is vibrant in Northbridge, and Fremantle Beach. Most pubs and bars are open until midnight, while the big clubs are busiest from 10 pm to 2 am.
Best Day Trip Out of Perth
Everyone loves waterfall, and if you're in Perth, Serpentine Falls is for you. Located in the heart of Serpentine National Park, less than 90 minutes' drive from Perth. Located at the center of Serpentine National Park, less than 90 minutes' drive from Perth, it is perfect for visitors or locals who want to escape from the city (and still be home in time for dinner).
Something that not many tourists would know about Perth
You may not have earned the nickname "the city that never sleeps", but sure it is Perth. It has more sunshine than any other city in Australia and therefore has the pleasure and privilege of spending as much time outdoors as you like. Whether it's a stroll through the city, a walk with your dog in the park or an outdoor dinner in one of Perth's many lovely restaurants, you can do all of this and still have time to spare.