Rybnik, Poland has much to offer visitors. It boasts numerous historical sites, an exciting arts scene and a delectable culinary scene.
The city is striving for a just transformation of its economic and social fabric. To this end, authorities have launched Rybnik360 – an innovation-based development strategy.
History of Rybnik
Located in the heart of the Silesian region, Rybnik is a city with a fascinating history that spans over eight centuries. From its humble beginnings as a small settlement to its emergence as a thriving urban center, Rybnik's journey through time is a captivating tale of resilience, growth, and cultural heritage. Let's embark on a historical voyage through Rybnik's past with a timeline of significant events.
12th Century:
1281: Rybnik was first mentioned in historical records as a small settlement with fishing rights, giving rise to its name derived from the Polish word "ryba," meaning fish.
13th – 14th Century:
13th Century: Rybnik became part of the emerging Polish state and was ruled by the Piast dynasty. The city's importance grew as it became a centre of administration and trade.
14th Century: The Castle of the Piast Dukes, a significant historical landmark, was constructed and served as a residence for the ruling dukes.
15th – 17th Century:
15th Century: Rybnik passed from Polish to Czech and Austrian rule, witnessing various cultural influences.
1653: A tragic fire swept through the city, causing extensive damage to its buildings and infrastructure.
18th Century:
1742: Rybnik became part of the Prussian Empire following the Silesian Wars. The Prussian rule ushered in a period of industrial growth, with the discovery of rich coal and iron ore deposits in the region.
19th Century:
1807: The city was annexed by the Napoleonic Duchy of Warsaw.
1815: Following the Congress of Vienna, Rybnik was incorporated into the Kingdom of Prussia once again.
1856: The first railway line connecting Rybnik with Mysłowice was opened, further facilitating industrial development and trade.
20th Century:
1918: After World War I, Rybnik became part of the newly reestablished Poland, marking the beginning of the city's new era as a sovereign state.
1939 – 1945: During World War II, Rybnik suffered significant damage and destruction due to the German occupation. The city's Jewish community was also tragically affected during the Holocaust.
1945: After the war, Rybnik was reintegrated into Poland and underwent post-war reconstruction and restoration efforts.
21st Century:
2006: Rybnik celebrated its 725th anniversary, a testament to its long and storied history.
Throughout its history, Rybnik has demonstrated remarkable resilience in the face of various challenges, including wars, industrial transformation, and cultural shifts. Today, the city stands as a dynamic urban center, where the echoes of the past blend harmoniously with modernity. Visitors to Rybnik can explore its historical landmarks, vibrant cultural scene, and lush green spaces, experiencing a unique blend of tradition and progress in this charming city of the Silesian region.
Fountain in Rybnik
Fountain in Rybnik is a picturesque spot located right in the city center. Here, visitors can relax and take in stunning views of surrounding scenery.
It is an ideal location for dining out, with numerous restaurants serving both Polish and vegetarian fare.
The restaurants in the area are renowned for its great beer and wine selection. It's the ideal spot to socialise with friends and family or simply enjoy a peaceful evening out.
Rybnik boasts many parks, squares and gardens of various sizes and plant species that draw both locals and tourists to this vibrant city.
The city's name derives from the Slavic word for "pond." In medieval times, three Slavic settlements united to form one town that eventually became part of Poland.
Basilica of St. Anthony of Padua
The Basilica of St. Anthony of Padua in Rybnik is a Catholic church located in the southern part of Poland, in the Silesian Voivodeship. The church was built between 1896 and 1902, in the neo-Gothic style, by the architect Ludwig Schneider. It was originally built as a parish church, but in 1992 it was elevated to the status of a basilica.
The history of the church dates back to the early 19th century when the first Catholic parish was established in Rybnik in 1808. At the time, the parish did not have its own church, and the Catholic community used a small chapel that was located in the city's castle. As the community grew, it became necessary to build a larger church to accommodate the growing number of parishioners.
In 1895, the parish priest, Father Edward Cybichowski, initiated the construction of the new church. The cornerstone was laid on May 31, 1896, and the church was consecrated on June 13, 1902. The church was dedicated to St. Anthony of Padua, who is considered the patron saint of lost and stolen things, as well as the patron saint of the poor and oppressed.
During World War II, the church suffered damage, but it was rebuilt and renovated in the post-war years. In 1992, Pope John Paul II elevated the church to the status of a basilica, in recognition of its historical and cultural significance.
Today, the Basilica of St. Anthony of Padua is a popular destination for pilgrims and tourists who come to admire its beautiful architecture and rich history. The basilica is also home to a number of valuable works of art, including stained glass windows and paintings, that are considered to be some of the finest examples of religious art in Poland.
Old Market
The Old Market area is located in the center of Rybnik and is considered to be the heart of the city. The area has a long and rich history that dates back to the medieval period when Rybnik was founded as a settlement near the castle of the Piast dynasty rulers.
The Old Market was established in the 13th century and served as the center of commerce and trade in Rybnik. At the time, the market was surrounded by a wall and had several gates that controlled access to the area. The market was also home to a number of important buildings, including a town hall, a church, and a hospital.
Over the centuries, the Old Market area continued to develop and expand, and by the 19th century, it had become a bustling commercial and cultural center. However, during World War II, the area was heavily damaged by bombing and fighting, and many of its historic buildings were destroyed.
After the war, the Old Market area was rebuilt and renovated, and many of its historic buildings were restored to their former glory. Today, the area is a popular destination for tourists and locals alike, and it is home to a number of cafes, restaurants, and shops.
One of the most notable buildings in the Old Market area is the 19th-century town hall, which is considered to be one of the finest examples of neo-Gothic architecture in Poland. Other important buildings in the area include the Church of St. Anthony of Padua, which is located near the Old Market, and the 18th-century Jesuit College, which is now home to the Rybnik Museum.
Overall, the Old Market area is an important part of Rybnik's cultural and historical heritage, and it continues to play an important role in the life of the city.
Teatr Ziemi Rybnickiej
Teatr Ziemi Rybnickiej offers concerts of a wide range of genres. Whether you're into rock music, opera or dance, this theatre has something to suit everyone.
Are you searching for an exciting place to enjoy live music in Rybnik, look no further than Teatr Ziemi Rybnickiej. These shows feature some of the top names in the industry and guarantee a great way to spend an evening!
At Teatr Ziemi Rybnickiej, you can attend an exhibition. These shows often showcase artwork created by local artists and are usually free to the public – it's a great chance to view some of the best work in the area at no cost.
At the theatre, art isn't limited to paintings and sculptures – they also showcase photography. These works often tackle topics like environmentalism and human connection. Plus, each exhibition is usually unique, so you're sure to find something captivating here.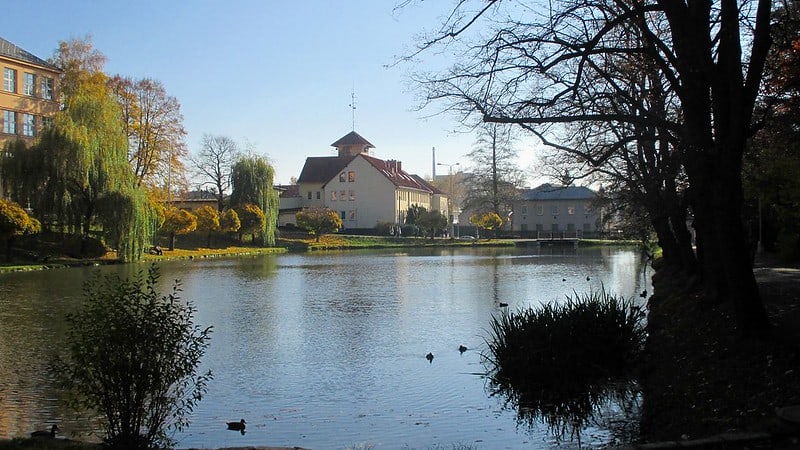 Muzeum w Rybniku
The Muzeum w Rybniku is Rybnik's Museum of History and Culture. Established in 1970 in Old City Hall on Market Square in Rybnik, this collective collection has since grown into a national institution.
This museum provides an insightful look into Rybnik and Upper Silesia's history. With an expansive collection of artefacts and documents, its mission is to investigate, document, and preserve both regions' art and culture.
In addition to its collection of artifacts, the Museum offers various events throughout the year such as lectures and workshops. These initiatives serve to educate people about Rybnik's history and culture while encouraging visitors to join in on cultural activities.
Since 1970, The Muzeum w Rybniku has been the cultural heart of Rybnik. It's an ideal destination to learn about the city's history and culture, as well as enjoy a peaceful break.
Theme Park Nad Nacyna
Nad Nacyna Park in Rybnik, Poland provides a wealth of attractions for both kids and adults alike. There's plenty to do here – from playgrounds to bike trails – whether you're feeling energetic or relaxed!
At the theme park, there are also scientific experiments for you to try out. Come and explore what these exciting endeavors have in store!
On September 19th 2014, this theme park opened its doors with experimental equipment, gardens-collections and playgrounds.
It covers an area of 2.5 ha and is situated on Rudzka / Kotucza Street in Rybnik.
Guests at this site can engage in a range of activities like hiking, cycling and horse-riding. It's an ideal spot for people who want to do some sightseeing and discover more about the city.
The city has a unique identity, built upon its history and industrial legacy. Its historic centre is both picturesque and modern, featuring dense urban districts alongside green parks and riverfronts.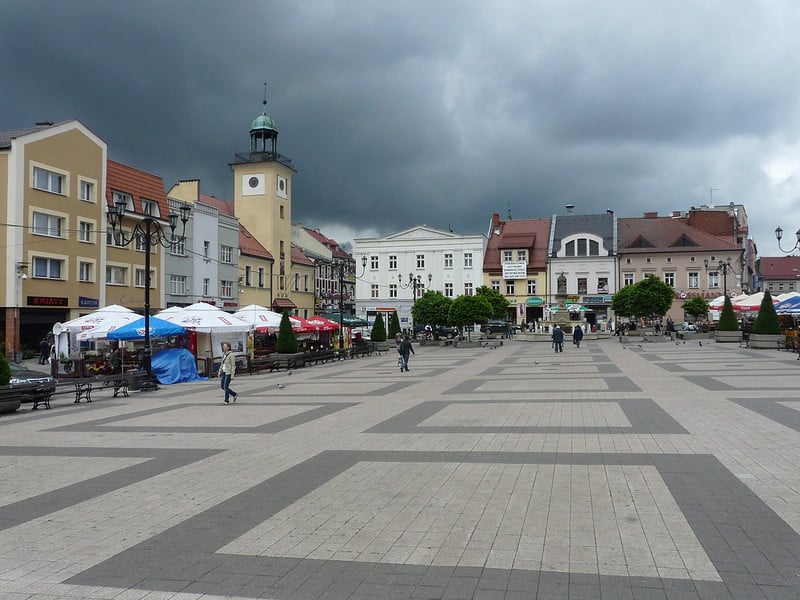 POW Square
Rybnik is the hub of commerce, business, transportation and culture in the southwestern part of Silesian Voivodeship. It's a consolidated city-county with a mayor and 25 members on its council.
Rybnik's POW Square, named in honor of Polish national independence during the Silesian Uprisings, stands as a poignant reminder of this struggle. It played an integral role in 1921 when Upper Silesia held its plebiscite to decide whether the region would remain part of Poland or Germany.
On August 28, 1922, Rybnik officially joined Poland and became part of the newly created Polish state. Nikodem Sobik, a Polish insurgent soldier of the 2 Zory Insurgent Regiment who fought alongside Polish forces against German repressions, was an iconic hero during these uprisings.
Nikodem Sobik earned the War Order of Virtuti Milititari, Cross of National Independence with Swords and many other awards for his bravery during POW battles in Rybnik. His bravery is commemorated with a monument on POW Square as testament to his commitment to Polish independence; its legacy has inspired generations of young Poles to get involved in political activism.
Rybnik Castle
Rybnik boasts a number of attractions, such as its medieval castle. Constructed between the 12th and 13th centuries, it has undergone multiple remodels to give it its current late Baroque and Neo-Classicist aesthetic.
Rybnik's history can be traced back to the 9th and 10th centuries when three Slavic settlements joined to form one town. At this time, Rybnik became part of Poland's emerging state under its first historic ruler Mieszko I.
World War II saw Rybnik captured by Germany and its population either "re-Germanised" or disfranchised and partially expelled into General Government (German-occupied central Poland). Nazis operated a prison there, with local teachers and school principals among those killed during occupation.
Today, Rybnik remains a major city in Silesian Province and boasts many museums, churches and other attractions. It also has stunning architecture and an exciting cultural life; making it the perfect place to spend holidays no matter the season!
10 interesting facts about Rybnik
Historical Roots: Rybnik has a long history dating back to the 12th century when it was mentioned in historical documents as a settlement with fishing rights (the name "Rybnik" comes from the Polish word "ryba," meaning fish).
Silesian Architecture: The city boasts a unique blend of architectural styles, including Gothic, Renaissance, Baroque, and modernist buildings, reflecting its diverse history and cultural influences.
Rybnik Lake: One of the main attractions in the city is Lake Rybnik, a large artificial lake created by flooding abandoned mines. It serves as a popular recreational spot for locals and visitors alike.
Castle of the Piast Dynasty: Rybnik is home to the Castle of the Piast Dynasty, a historical landmark that was once the residence of the Silesian dukes. Today, the castle houses the Silesian Museum branch and hosts cultural events.
Black Trout Monument: The Black Trout Monument, located in the city centre, commemorates the legendary black trout fish that is said to have given Rybnik its name.
Green City: Rybnik is known for its greenery and parks, providing residents with plenty of recreational spaces and opportunities for outdoor activities.
International Jazz Festival: The city hosts an annual International Jazz Festival, attracting jazz enthusiasts and musicians from Poland and abroad.
St. Anthony's Bell Tower: The St. Anthony's Bell Tower is one of the tallest brick bell towers in Europe, offering panoramic views of the city and surrounding areas.
Silesian Street of Stars: Rybnik has its version of the Hollywood Walk of Fame called the "Silesian Street of Stars," honoring famous actors and artists from the region.
Coal Mining Heritage: Like many cities in the Silesian region, Rybnik has a coal mining heritage that played a significant role in its industrial development. Although mining is no longer active, the city preserves its mining history through museums and monuments.