Adelaide is known as the city of churches by Australians and tourists alike. The city is not as large or exciting as Sydney or Melbourne; however, it has much to offer anyone who wants a fun, cultural experience with beaches, shops and hidden gems to explore, whenever they wish. The city combines historical sites with modern attractions to ensure there is something for everyone to see and do.
Must Do
Adelaide loves sport, and if it is possible it would be great to go to a game of cricket at the Adelaide Oval either early Dec (5 day Test) or Australia Day weekend late Jan (one Day games). Otherwise to be able to see an AFL match in winter which would also be a good experience.
Tarndanya is also a must do. It has one of the best displays of Aboriginal art in Australia. The museum is found on Grenfell Street near the Botanic Gardens.
History fans will appreciate the South Australian Museum as they admire the displays during the week or on the weekend. Tourists can easily travel to the large state building as it is located in the heart of the city. There are a combination of free and entry fee exhibitions for the public to admire depending on their interests as well as their budget.
If you want a sweet treat, Haigh's Chocolates is the perfect place to sample and purchase whatever you wish. There are a wide variety of quality chocolates for you to choose from if you are keen to do so. Staff will provide you information and allow you to sample the rich, creamy treats before purchasing them.
Chinatown is a great place to go particularly for people who want to experience some great Asian food. The shops, friendly faces, colourful displays and bustling atmosphere make the city based attraction well worth visiting.
Adelaide Central Market is one of the largest fresh produce markets in the southern hemisphere. Great food and restaurants in this area and a couple food courts for the budget traveller. It's been going for 150 years and is the oldest food market in its original location, in Australia.
TRAVELLING TO AUSTRALIA
Need a visa? Try iVisa
What do you like best about your city?
I enjoy the beach, the quiet atmosphere and the cultural attractions the city has to offer me. Adelaide really is a special place for anyone who wants to experience its natural and man-made beauty.
It's the diversity of the city. The city has beaches to the west, hills to the east and vineyards to the north and south. The population is also diverse. Italian, Greek, Chinese, Vietnamese and German heritage make for a great variety of food being offered through the city. The size of the city is good, only 1.5 million people, so it is not too busy or crowded and the environment is quite clean.
Forget what they say in Melbourne, Adelaide's  food and the cafe's are the best in Australia. Best places are around the Central Market/Chinatown precinct on Gouger and Grote Streets.
There are some other places to see thanks to Explore Australia
Best Walk in Adelaide
Walk along North Tce past the University to the Adelaide Botanical Gardens. It is very peaceful and is almost in the centre of the city. You will walk past Parliament House, Government House, SA Museum, Art Gallery of SA and ending at the Botanic Gardens.
Costs in Adelaide
Notes: The samples have been taken randomly from different websites and is a indication of the prices you will find in Adelaide and is not to be taken literally as it is averages of prices ranging from luxury to backpacker offerings. Prices fluctuate and this snapshot was done in Feb 2022. The given cost is in USD so comparisons can be done between cities in different countries and the link following gives you information about the methodology used to calculate the figure.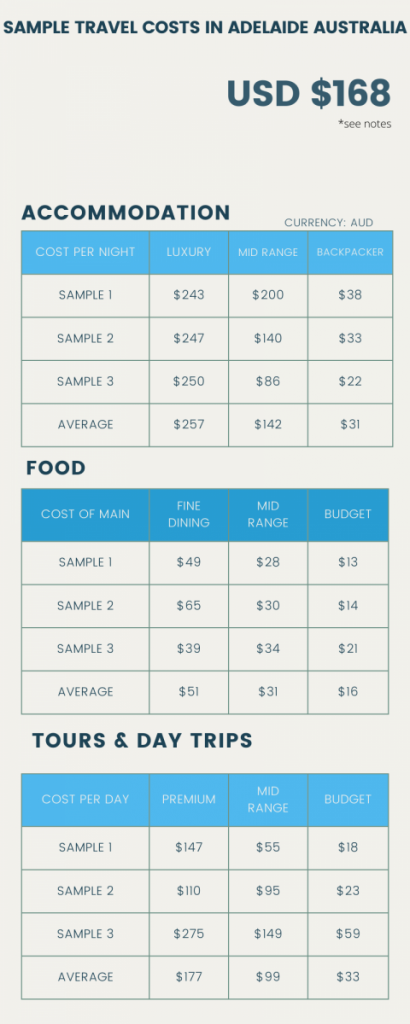 Accommodation in Adelaide
Here is a short guide to the more popular hotels, bed and breakfast and backpacker accommodation in Adelaide. This certainly isn't an extensive list but appears to be the most popular accommodation in the city.
I have tried to include mainly hotels that are close to the centre of the city which enables you to visit the sights easier.
I have included hotels at all price ranges and I have added a (H) which denotes that the hotel is in a (if not historic, at least an old building).
Hotels in Adelaide – High End
Mayfair Hotel (H)
The Mayfair Hotel is one of the newer hotels in Adelaide and is right in the heart of the city pretty much close to everything that you'll want to see and is close to a tram stop if you'd like to go to the beach.
The hotel is in the heritage listed Colonial Mutual Life Building which has many ornate fittings and fixtures.
InterContinental Adelaide
The InterContinental Hotel is located along the banks of the River Torrens, adjacent to the Adelaide Festival Centre, Adelaide Convention Centre and the Casino. It is a quick walk across the bridge to Adelaide Oval.
Crowne Plaza Adelaide
Crowne Plaza Adelaide is in the East End of Adelaide and would be very convenient if you are visiting Adelaide to attend the Adelaide Fringe, Adelaide Festival or Womadelaide as you would be staying very close to the parklands while also still being close to the centre of the city. End End is full of great cafe's and restaurants a great place to grab a coffee or breakfast.
Best Restaurants in Adelaide
Adelaide has a diverse culinary scene, with a range of restaurants offering a variety of cuisines. Here are a few suggestions for good places to eat in Adelaide:
NOLA Adelaide: This restaurant serves classic Southern comfort food with a modern twist. Try the pulled pork sandwich or the fried chicken with waffles.
Africola: This restaurant serves modern African cuisine, with dishes like grilled lamb skewers and spicy chicken wings.
Shobosho: This Japanese-inspired restaurant is known for its grilled meats and seafood, as well as its unique cocktails.
Orana: This fine dining restaurant serves modern Australian cuisine using indigenous ingredients, like kangaroo and emu.
Mother Vine: This wine bar serves small plates and charcuterie, as well as a variety of local and international wines.
La Boca Bar & Grill: This Argentinean restaurant is known for its grilled meats, empanadas, and tango performances.
I tend to go to places that are good value rather than fine dining and there are some great places where you can have a good meal and a drink for between $15-$20 per person. I would recommend any of the restaurants on Gouger St in the city and also you can get a good cheap meal in the Food Courts off of Moonta St. Mapo Restaurant has good Korean food and Ky Chow is a good inexpensive Chinese restaurant are two of the best. Also for Sunday lunch Ding Hao also on Gouger St does the best Yum Cha I've had.
If you want mouth watering, authentic Italian food, than Amalfi Pizzeria Ristorante is exactly what you have been looking for. There are plenty of delicious pizzas, seafood and pasta dishes for you to choose from depending on your appetite, taste and budget.
There are numerous Japanese restaurants; however, none are as authentic or as customer focused as Wasai Japanese Kitchen. Enjoy a quick and easy sushi snack during the day or enjoy the restaurant atmosphere as you relax and appreciate a sumptuous deluxe sashimi dinner with family or friends.
Customers can enjoy delicious authentic food at Ying Chow Chinese Restaurant as they travel around the city during the day or at night. Enjoy crispy skin chicken or sumptuous tea smoked duck as you admire the city from your comfortable seat.
The above are three of many quality restaurants for people to try as they travel around the city.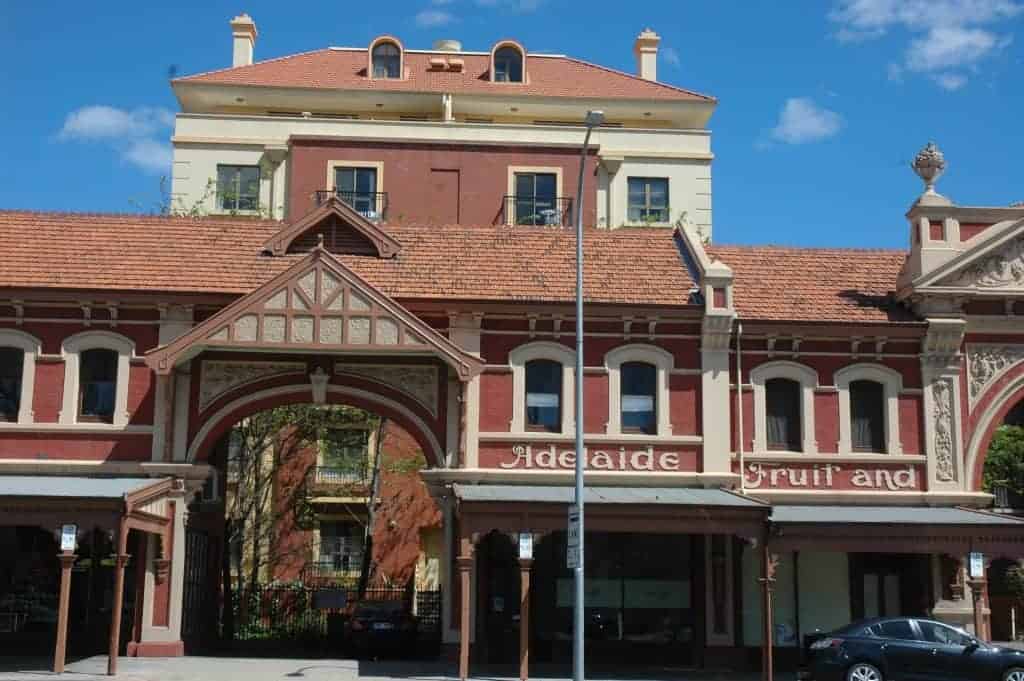 Best Music/Festival
The Womad festival in March is a great weekend of world music set in the Botanical Gardens. Also the Adelaide Festival (once every 2 years) is the premiere Arts Festival in Australia. The Fringe is held every year in March which in Adelaide is referred to as Mad March because everything is held then, Festivals, Motor Racing, the Adelaide Cup horse race. It's the busiest time to visit Adelaide .
Rock lovers will enjoy Sounds by the River as they listen to local and international performers play original and familiar tunes throughout the festival. South Australia has proudly show cased the state's local talent for the last ten years and plans to do so well into the future.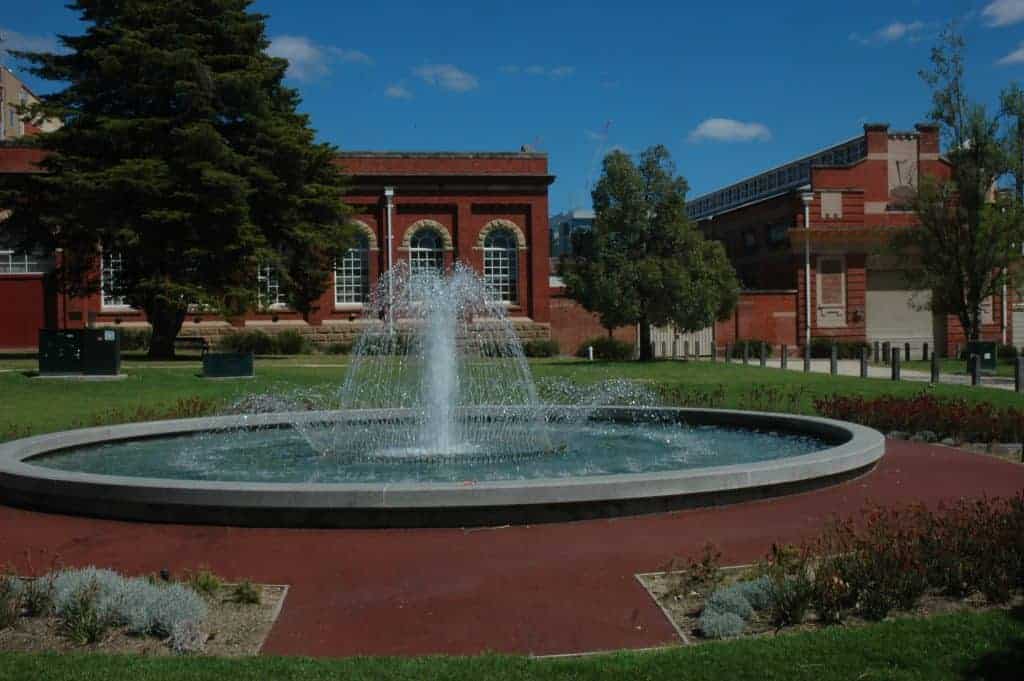 Best Nightlife in Adelaide
There are many nightclubs and pubs in the CBD and along Gouger Street and also historically the nightlife area is Hindley Street but it can get pretty rough with a big police presence and plenty of drunken fights. A good pub that has a lot of live music is the The Gov on Port Road in Hindmarsh.
If you are looking for a place where you can relax and talk to your friends while sipping a glass of wine, Maybe Mae is just the place for you. The quaint bar is ideal for people who want a quiet night out on their own or with loved ones.
The Collins Bar is another great place to go if you wish to travel around the city on a quiet night. There a wide variety of wines, beers and spirits to choose from depending on your taste and budget.
Other establishments such as Laneway Bar provide people with the chance to travel to quality pubs, clubs and taverns in the city. You can enjoy any number of local beers or drink rich red wine while staring at the night sky with everyone around you.
Best Beaches in Adelaide
Adelaide is the capital city of South Australia, and it is located on the southern coast of Australia. There are many beautiful beaches in and around Adelaide, including some of the best beaches in the country. Some of the most popular beaches in the area include Henley Beach, Semaphore Beach, Glenelg Beach, and West Beach. These beaches offer a range of activities, from swimming and surfing to fishing and picnicking. Additionally, many of the beaches in Adelaide are well-maintained and have facilities such as toilets, showers, and picnic areas. So, if you're planning a trip to Adelaide, be sure to visit one of these beautiful beaches.
Adelaide has many beautiful beaches, and there are many other great options to consider in addition to the ones I already mentioned. Some other popular beaches in the area include Moana Beach, Christies Beach, Grange Beach, and Seacliff Beach. These beaches offer a range of activities and amenities, and they are all popular with locals and tourists alike. Additionally, many of the beaches in Adelaide are patrolled by lifeguards, so you can enjoy the water with peace of mind. So, no matter which beach you choose to visit, you're sure to have a great time in Adelaide.
Best Day Trip Out of Adelaide
Without doubt a wine tasting trip either to McLaren Vale or the Barossa Valley. There are many wineries that are open to the public so if you have a car you can drive or take a winery tour so you can sample the wines yourself.
Nature lovers will appreciate the sheer beauty of Kangaroo Island as they take advantage of the many day tours of the popular destination and its fauna. Tourists can easily travel to the Island as there are plenty of boats to transport them to their unique experience.
Cleland Wildlife Park Tour provides people with the chance to see some of the country's native species as well those animals which are uniquely South Australian. Enjoy the natural environment as you watch iconic animals such as the park's koalas throughout the day.
Enjoy everything German as you travel to Hahndorf on a local bus or coach throughout the day. Eat German food, enter authentic German shops and admire the quality jackets, jumpers and other clothes during your sojourn.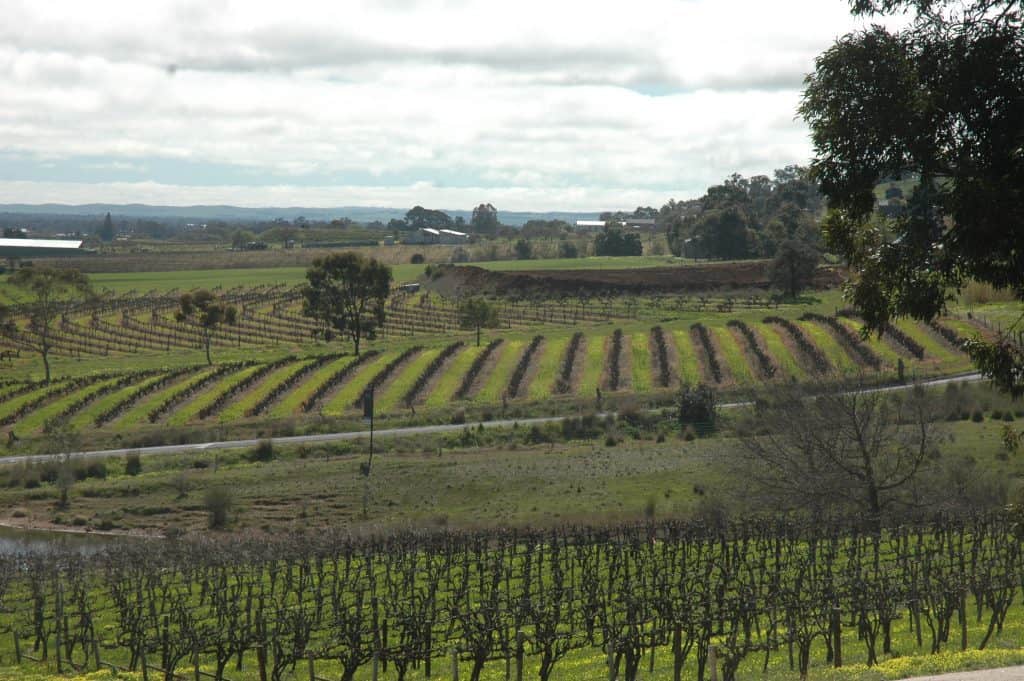 Something that not many tourists would know about Adelaide
There is a tour of Adelaide Oval a couple times a week and anyone with an interest in cricket should do it. It's really interesting and you get to go to some areas that you would not normally see such as the player's rooms. Another busy time in Adelaide is late January when the Tour Down Under is held. It's the only Grand Tour held in the southern hemisphere.
For equestrian people the Australian International 3 day event is held in Victoria Park just outside the city in November. It is the only CCI 5 star event held in the Southern Hemisphere so its a big deal in that world.
10 interesting facts about Adelaide
Adelaide is the capital city of South Australia, and it is the fifth largest city in the country.
The city is named after Queen Adelaide, the wife of King William IV of the United Kingdom.
Adelaide is known for its many parks and gardens, and it is often referred to as the "City of Churches" due to its many historic religious buildings.
Adelaide is home to a vibrant arts and culture scene, with many galleries, museums, and performance venues in the city.
The city is also known for its food and wine, with many award-winning restaurants and wineries in the surrounding area.
Adelaide is located on the southern coast of Australia, and it is surrounded by beautiful beaches and coastal areas.
The city is home to several major sports teams, including the Adelaide Crows (Australian Football League) and the Adelaide Strikers (Big Bash League cricket team).
Adelaide is the birthplace of Australia's first Prime Minister, Sir Edmund Barton.
The city is known for its warm, dry climate, with hot summers and mild winters.
Adelaide is a major education and research hub, with several universities and research institutes located in the city.