Bolivar is a state in the Bolivarian Republic of Venezuela, located in the southeastern region of the country. It is one of the regions of Venezuela that offers tourists the most incredible options. Bolivar's main city, Guiana offers tourists incomparable natural beauties in combination with a fascinating and glorious history.
The place is mostly made up of nature, has its majestic rivers, gigantic waterfalls. There are also immense unspoiled jungles, and extraordinary flora and fauna. Inside is El Salto Angel, the largest waterfall in the world, decreed a UNESCO World Heritage Site. The state offers its adventurous visitors a wide variety of options that will make them want to return. They will be able to know the places, learn about the different indigenous ethnicities that still live in the place, know the culture, legends, and much more.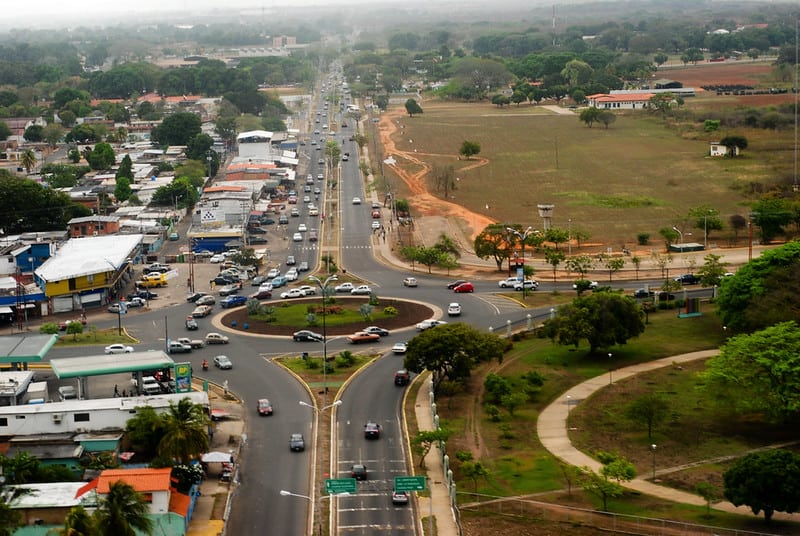 Must do
Choosing one thing to do in this place seems impossible. One of the most popular is to go to The Angel Falls, located in Canaima National Park. This is one of the biggest tourist attractions in Venezuela. We recommend that you sign up for one of the expeditions that are usually organized, usually, camps that last two or three days, offer you stay, transport, security, tourist guides, and much more where you can get to know all the tepuyes, jungles and rivers. If your soul is adventurous, you'll love the experience.
What do you like best about your city?
Without a doubt, the best thing about living in Bolivar is the nature that surrounds the city. At first glance, it seems to be a city, but it's just a matter of exploring a little and encountering the best natural landscapes in the country, plus there will always be an adventure to experience; so it's the perfect place for those who love to be on an extreme adventure. You will always remember each of the places you visit, try to take as many photos as possible.
 Best Walk
If you want to take a quiet walk, the Orinoco Botanical Garden is a great choice. This park has an area of 60 hectares. You can see an exhibition of native and exotic plants of the region, a Regional Herbarium, a museum where different samples of plants are kept in order to be studied, a library, a nursery. It also has a beautiful lagoon of approximately 1.5 hectares, filled with water from the dying of San Isidro.
Best Restaurants
Bolivar's cuisine is very varied and is mostly prepared with products from the area; many of its dishes are prepared with fish and as a mandatory company the casabe (prepared with cassava). Here are some of the best restaurants to sample the amazing meals the place has to offer.
Morichal Restaurant: offer an amazing family atmosphere where you can taste rich dishes inspired by Venezuelan and regional food, the favorites of its visitors are all those that contain fish in all its presentations (stewed, fried, seasoned, and more)
Punta Brava Restaurant: The place has a very pleasant atmosphere, offer cuts of grilled meats and in abundant quantities. It also has delicious typical Venezuelan desserts, including coconut cocktail and cheesecake.
Savoye Bistro: it is a nice cafe that only opens on weekends, offers rich dishes directly related to Venezuelan food. The favorite of many is breakfast, usually bring arepa, caraotas, different types of cheese, fish from the rivers of the area, dried meat, eggs and more; they also make some jams that you love.
Best Music/Festival
In Bolivar there are no music festivals that are held constantly. However, every year at least 3 or 4 times there are festivals of plain music, hump, ancestral songs, bands, urban music, and much more. They are mostly songs and music that represent Venezuela. They are in a region full of culture that is only responsible for continuing to promote it and show it to its visitors.
Best Nightlife
Clearly, not everything is natural, plain music and typical meals. Actually Bolivar in the evenings has great selection of bars and fun clubs that will make the evening experience amazing. In these bars, you can have a few drinks, listen to some music, maybe eat something delicious. But without a doubt, you will have moments full of fun; below we leave you some of the best bars, nightclubs and nightclubs in the city.
-La Matica: If you want to have a good time with good friends and talk by the heap, this is the right place.
-Kickin' Kountry Night Club: Ideal for having good drinks and enjoying the music.
Best Day Trip Out of the City
If you want to know a little more we recommend that you visit the rivers and waterfalls that are on the way. Our favorite is the Salto La Llovizna Park, it is an incredible waterfall that is located within the Caron River. Its exotic beauty takes visitors to the jungle, the park allows access to the jump via jungle, concrete walking, and waterway. In this sense the visitor may feel that it has three different parks. We recommend you to go with a good camera, the best attitude and eager to live an extreme experience. Bolivar has beautiful landscapes that deserve to be visited and remembered.
Something that not many travelers would know about Ciudad Bolivar
The Bolivar State is home to several ethnic groups originating in the country. Among the main groups are pemones, yekuana, sanemá, panares, hotis and piaroas. All these groups speak their languages, although most also speak Spanish. This is a fact that we recommend that our tourists know like this will not seem strange to them and always respect.
The place offers its visitors great options so that they have holidays full of fun and also learn a lot of history and culture. Bolivar is a unique destination that assures its visitors moments that it will remember as time passes and mark a before and after in your life; anyone who can live the experience. We made sure you loved the place.
10 interesting facts about Ciudad Bolivar Venezuela
Ciudad Bolívar is the capital of the state of Bolívar in Venezuela. It is named after Simón Bolívar, a Venezuelan military and political leader who played a key role in the independence of several South American countries.
Ciudad Bolívar is located on the banks of the Orinoco River, in the south-eastern region of Venezuela.
The city has a population of approximately 350,000 people.
Ciudad Bolívar is known for its rich history and cultural heritage. It was founded by the Spanish in the 16th century and was named after the Orinoco River, which was called the "Rio de Oro" (River of Gold) by the Spanish.
The city is home to a number of important historical and cultural sites, including the Cathedral of Ciudad Bolívar, which was built in the 18th century, and the Casa de la Cultura, which is a cultural center that hosts exhibitions and events.
Ciudad Bolívar is a major transportation hub in the region, with a number of highways and roads connecting it to other parts of the country. It is also served by an airport and a port on the Orinoco River.
The city is known for its beautiful natural surroundings and is a popular destination for eco-tourism. It is located near several national parks and protected areas, including the Canaima National Park, which is a UNESCO World Heritage Site.
Ciudad Bolívar is a major industrial center, with a number of factories and businesses located in the city. It is also a major producer of hydroelectric power, with several large hydroelectric dams located in the region.
The city is home to a number of universities and other institutions of higher education, including the Universidad de los Llanos and the Universidad Nacional Experimental de la Selva.
Ciudad Bolívar is known for its diverse and vibrant culture, which is influenced by a mix of indigenous, African, and European traditions. The city is home to a number of festivals and cultural events, including the Festival del Sol, which is held annually in Ciudad Bolívar.