This neighborhood is located as part of the Greater Downtown Miami, Florida area. This part of the city is rich in history and Brickell is one of the biggest financial districts in Florida.
The best things to do in Brickell City include:
go shopping in Brickell City Centre
take a walk along Brickell Key
admire the view from the 40th story and grab a drink at Sugar
Must Do
When visiting Brickell one of the best places to go to is the Brickell Key. This is a small manmade island that is located right off the coast of the mainland. A person can go sightseeing or they can take some time and relax at one of the smaller beaches. At night a person can see the Brickell neighborhood light up and the skyline is something spectacular to look at from this smaller island.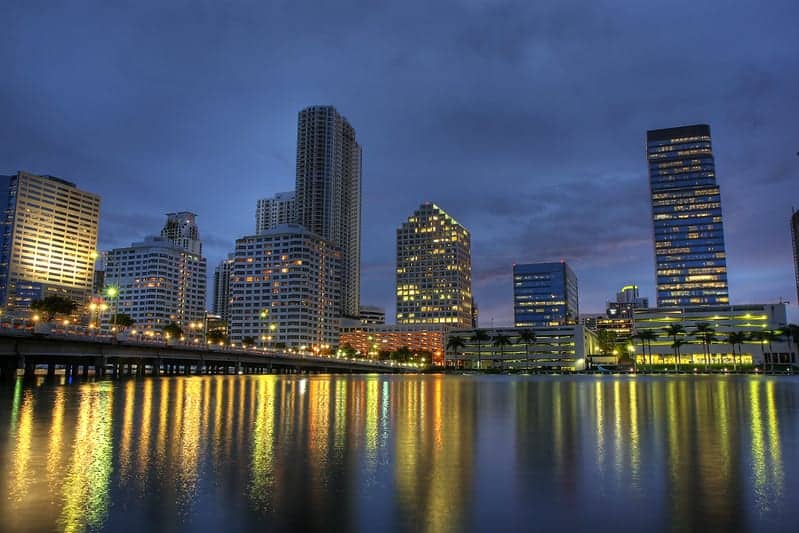 Best Part About the City
The best part about Brickell is that it still has all of the fun and excitement that Miami has to offer but more people live in the area than the tourist. This city still offers the beaches and the nightlife that people think of when they are visiting Miami. There are some great beaches and some great bars that entertain. It is like being on vacation while still being at home.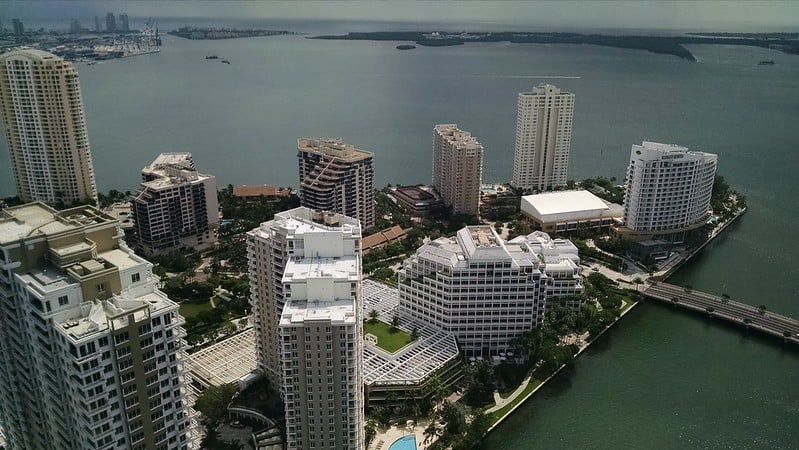 Best Walk in Brickell
Simpson Park Hammock is the best place to talk a stroll in this part of the city. This is a park that is located between the big buildings in the middle of the city. It offers so peace from all of the rushings around.

It does not cost anything to enter this park. There are plenty of trees that provide shade from the hot sun. There are even some peaceful places to stop and take a rest. While walking is a low impact it is still nice to enjoy some of the nature scenes in the middle of a busy city.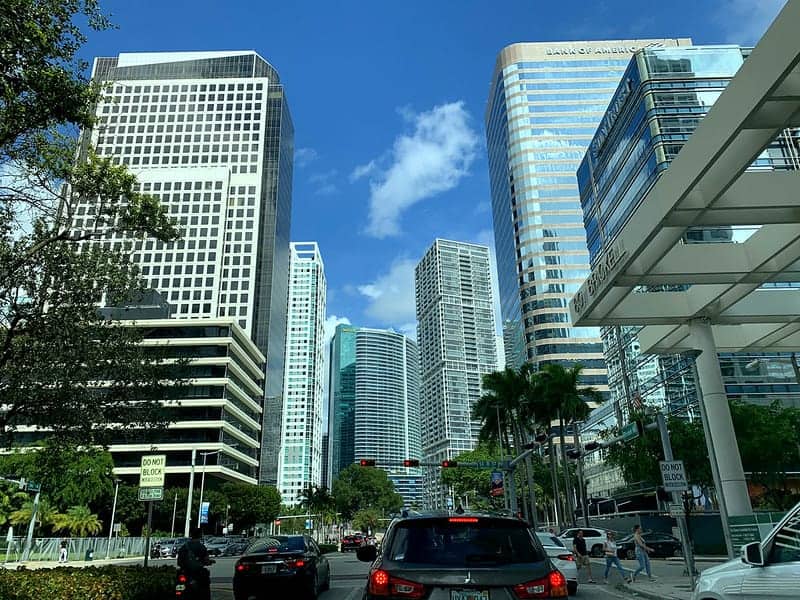 Our Favourite 5 Hotels in Brickell
Here are our favourite hotels in Brickell Miami. Please click the links to get more information and reviews for these hotels on TripAdvisor.
Best Restaurants
There are some great places to grab a bite to eat in this town.
La Mar
This is one of the best restaurants in all of Miami. A person can get a taste of food that is Peruvian. There are local dishes prepared as well. This restaurant has plenty of fresh seafood that is caught that day and they are all seasoned well. A person will not get a bland dish at this place. The food is good and there is a waterfront view. The establishment is on Brickell Key and a person can take the bridge from the main area of Brickell to reach this place. The view is great at sunset.
Marion
This is a French fusion restaurant and the food is tasty but many people go there for the show. After the dinner is served during the Soiree the lights are lowered and the tables become an area for dancing. There are maniacs with sparklers that come out and put on a show complete with desserts that tare lite on fire and presented to the guest. This place performs with dinner and this keeps people coming back.
Best Music and Festivals
Like the rest of Miami, this town is known for some great music and some great and entertaining festivals.

Adrienne Arsht Center for Performing Arts
This center was designed by one of the best-known architects in the world Cesar Pelli. Some great plays are put on here. Some classic music acts perform here including the Roots and the Beach Boys. Patti LaBelle even made a guest performance at times. This hall is also home to Broadway plays when they come into the town. This is great for a person that wants to see a show and enjoy some of the best musical performances in town.
FPL Solar Amphitheater
This is home to many outdoor concerts. There is the skyline that a person can see when they attend events here. It is the home to the Ultra Music Festival where there are many pieces of music performs that hit the main stage. There are seats but there is a large open grass area that will fill up fast. Some big-name artists have also been known to perform here.
Best Nightlife

There is plenty to do and see at night in this part of Miami.
Sugar
This is the place to be at night. This is a rooftop bar where there are plenty of plants and greenery. It is on the 40th floor of one of the buildings and offers a great view of the city. Some of the tallest skyscrapers can be found in Miami and a person will be able to have a great view of the city from this rooftop bar. This is also the home to the Whisper Lounge. This bar has windows from the floor to the ceiling. If a person does want to go inside they can still see the entire city.

El Tucan Nightclub
This is one of the best nightclubs in the city. There are bottle services and a DJ. Some performers are wearing high heels as they come and dance around. Rick Ross will even show up to the party from time to time. There is Latin music that is high in energy. A person can also request some dance music. As long as the music is bumping there will be attractive people up and dancing. There are nightly bar specials here too.
Best Day Trip Out of the City
Everglades
A day trip outside of the city will take a person to the Everglades National Park. They will be able to see the wildlife and even some dolphins on this boat trip. As they continue on the trip there will be an alligator in the rivers and there will be plenty of native vegetation. This is a relaxing day out of the busy city. A person can even relax and enjoy a picnic lunch in one of the historic landing and trading posts.
Things Travelers Do Not Know About Brickell
While this part of Miami is busy and there are many skyscrapers around it still has more of a down-home feel. The people here enjoy the luxuries of the city while feeling like they are part of a community.