Locally known to nicknames such as the Queen City of the South or the Gateway to A Thousand Journeys, the City of Cebu is the oldest city in the Philippines which made it have a very rich history and cultural significance. The city also serves as the access point to hundreds of tourist destinations just on the Cebu Island alone. In the city center, you will find a lot of heritage sites which dates back to the Spanish colonial era and there's even a whole fort which served as a stronghold for the colonists back then.
History of Cebu City
Cebu City is a thriving metropolis in the Philippines with a rich history and cultural heritage. From the time of the pre-colonial era to the present day, the city has undergone significant transformations that have shaped its identity as a city of vibrant culture, commerce, and trade. In this article, we will take a deep dive into the history of Cebu City, highlighting important events, milestones, and significant figures that have played a crucial role in shaping the city's story.
Pre-Colonial Era
Cebu City's pre-colonial history dates back to around 500 AD when the island was inhabited by indigenous tribes. These tribes, known as the Sugbuhanons, lived a simple life and were skilled in fishing, agriculture, and trade. They were also known for their artistic talents, with pottery and weaving being some of their notable crafts.
The arrival of the Spanish
In 1521, Ferdinand Magellan, a Portuguese explorer, arrived in Cebu City and claimed the island for Spain. The first Catholic mass was held on the island, marking the beginning of the conversion of the Sugbuhanons to Christianity. Magellan's death in the Battle of Mactan, however, stalled the Spanish colonisation of the island.
Spanish Colonial Period
In 1565, the Spanish conquistador Miguel López de Legazpi arrived in Cebu and claimed the island for Spain. He established the first Spanish settlement in the Philippines, which became the capital of the Spanish East Indies until 1571. Under Spanish rule, the native Cebuanos were forced to convert to Christianity, and the Augustinian friars built several churches in the city, including the Basilica del Santo Niño, the oldest Roman Catholic church in the country.
The Spanish also built Fort San Pedro, a military defense structure made of stone, which served as a fortress during the Philippine Revolution and World War II. The city became a center for commerce and trade, with the port of Cebu serving as a hub for the galleon trade between Manila and Acapulco, Mexico.
The American Occupation
In 1898, the Philippines was ceded to the United States by Spain after the Spanish-American War. Cebu became the capital of the newly established province of Cebu, and the city saw significant development under American rule. The Americans built roads, bridges, and public buildings, and established the first public school system in the country.
However, the Cebuanos, along with other Filipinos, began to resist American colonization, and a guerrilla movement emerged in the city. The movement was led by Pantaleon Villegas, also known as Leon Kilat, who waged a successful campaign against the American forces in Cebu until his assassination in 1898.
World War II
During World War II, Cebu City was heavily bombed by Japanese forces, destroying much of the city's infrastructure and killing thousands of civilians. The city was liberated by American and Philippine Commonwealth forces in 1945.
After the war, the Philippines gained independence from the United States in 1946, and Cebu City became a chartered city in 1950. The city continued to develop economically and culturally, with the establishment of industries such as textiles, furniture, and food processing. In 2007, Cebu City was named the second "most business-friendly" city in the Philippines by the Philippine Chamber of Commerce and Industry.
In recent years, Cebu City has become a popular tourist destination, known for its beaches, historical sites, and vibrant culture. It has also become a hub for the country's business process outsourcing industry, with several multinational companies establishing operations in the city.
Modern-Day Cebu City
After World War II, Cebu City experienced significant growth and development, becoming a major commercial center in the Philippines. The city's economy continued to grow, and it became known as a hub for manufacturing, tourism, and service industries. Today, Cebu City is one of the most populous and economically vibrant cities in the Philippines, with a rich cultural heritage that is celebrated by locals and visitors alike.
Timeline of Cebu City
500 AD: Pre-colonial era. Sugbuhanons inhabited the island.
1521: Ferdinand Magellan arrived in Cebu City and claimed the island for Spain.
1565: The Spanish established a permanent settlement in Cebu City, led by Miguel Lopez de Legazpi.
1898: The United States declared war against Spain and as a result, the Philippines was ceded to the United States.
1942: Japanese forces occupied Cebu City during World War II.
1945: The Battle of Cebu took place, and the city was liberated after the Japanese forces were defeated.
2023: Cebu City continues to thrive as a major commercial centre in the Philippines, with a rich cultural heritage celebrated by locals and visitors alike.
Cebu City has a rich and colorful history that spans centuries of colonization, resistance, and development. From its pre-colonial origins as a trading hub to its present-day status as a thriving urban center, the city has undergone significant changes and challenges that have shaped its character and identity.
Today, Cebu City stands as a testament to the resilience and adaptability of its people, who have overcome adversity and continue to thrive in the face of new challenges. Its vibrant culture, historic landmarks, and natural beauty make it a destination worth exploring and experiencing.
Mactan-Cebu International Airport
You will first arrive in the very stylish Mactan-Cebu International Airport. It just recently beat Singapore's Changi Airport, winning the World Architectural Awards for its design.
From the airport, you can visit the monument of Lapu-Lapu. He is considered to be the first hero of the Philippines. He successfully fended off the much more advanced Spanish invaders, killing their leader, Ferdinand Magellan, in the process.
His actions alone delayed the invasion of the Spaniards by 44 years. Ultimately though, the Philippines still ended up in their hands. The Philippines was ruled for more than three centuries by the Spanish until the Americans took over. This was followed by the Japanese during World War 2, finally gaining the long awaited independence back in 1946.
These events led to a diverse and unique cultural identity of the inhabitants. Every major island has their own language, customs, and signature cuisines. As such, Cebu City serves an important cultural hub since it is located in the center of the Visayan Region.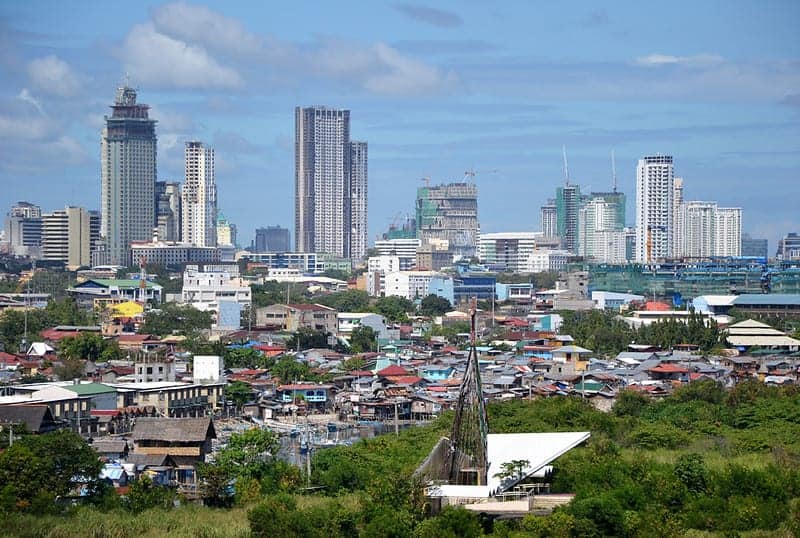 Must Do
Cebu Island is home to the world's finest beaches. It ranks just second to Boracay Island, which is also located in the Philippines, in the world ranking for the most beautiful beaches in the world. Therefore, it is almost a sin to skip the fine white sand beaches of Moalboal on your first trip here.
Casa Gorordo Museum
Visit the Casa Gorordo Museum in Cebu, Philippines, and explore the rich history of this former residence of Juan and Maria Gorospe. This beautiful structure, built in the 1850s, provides guided tours and an interesting gift shop. The museum is located at the renowned Cebu Old Town. You can also visit the museum's former resident, Juan Gorordo. If you're a history buff, the museum's interactive displays are worth a visit.
The museum is free to enter, though entrance fees do vary by age. It is recommended that you bring a photo ID when you visit the museum. You can purchase souvenirs or take photos and videos at the museum. Admission fees for foreign visitors are Php70, while locals are charged Php40. High school and college students pay Php15 for admission. Remember that flash and camcorders are strictly prohibited in the museum.
The museum was built in the 1850s and is an outstanding example of the balay nga tisa building style. Four generations of the Gorordo family lived in the house, which now houses art exhibits and a cafe. It is one of the few remaining old houses in Cebu. It is also home to several religious relics and altar pieces. The museum is open Tuesday to Sunday. Visiting the museum early in the morning or late in the evening is a good idea, since the museum's midday temperatures can be unbearable during the hottest hours of the day.
University of San Carlos Museum
If you want to learn about the history of the Philippines, you should visit the University of San Carlos Museum in Cebu City. The museum opened in 1967 and has five indoor galleries, plus an open hall for temporary exhibits. Its collections include a wide variety of anthropological objects, including ancient boat coffins and limestone burial jars dating to the 6th century CE. The museum also features a collection of ceramic pieces, as well as a skull used for artificial deformation.
The museum is situated on the USC Downtown Campus, occupying the north and south wings of the Arthur Dingman Building, a four-story neoclassical architectural treasure. This is the building where USC President holds his office, and the University Board of Trustees meets. This building was built on the foundations of the Colegio de San Carlos Building, which was demolished during pre-liberation bombings in 1944.
Basilica del Santo Niño
If you are planning a trip to Cebu City, you have probably heard of the Basilica del Santo Nino. This beautiful church is home to one of the oldest religious relics in the country. It is said to be a very powerful place of worship that honors the Holy Child Jesus. You can visit this historic site by booking a ticket through a ticketing portal and combining it with other activities or sights.
It is said that the statue of Santo Nino was given to Queen Juana by the Portuguese explorer Ferdinand Magellan in 1521. This statue was later on venerated as the patron saint of Cebu and is worshiped by Cebuanos. The statue of the Santo Nino is said to have survived a fire in 1565. Juan de Camus, a foot soldier of the Spanish conquistador Miguel Lopez de Legaspi, was searching for a statue of Jesus when he discovered a burnt wooden box. He had found the statue next to a lot of pagan idols.
The basilica is one of the oldest churches in Cebu. The church was built by Fr. Juan Medina in 1628. His efforts were delayed due to brick shortages. However, the church was completed on time in 1739. The Basilica is still administered by the Order of St. Augustine. Its museum showcases the history of Christianity in Cebu. Visitors can also view the old cloaks of the Santo Nino.
Ayala Center Cebu
If you're looking for a shopping mall in the heart of Cebu City, the Ayala Center Cebu is the place for you. This upscale mall is a premier destination for the middle-class crowd. Located near the Cebu IT Park, it caters to both locals and tourists. It has over 680 stores, a cinema, and a fitness center. Plus, it features a landscaped park with lush greenery and water features.
While you're in the mall, you should make sure that the establishment you choose is safe. While many shopping centers in the Philippines are a zombie-like sight, those in Cebu City have a far different take on shopping. A five-story shopping complex brims with beautiful landscaping both inside and outside. You'll find everything you need here, including live performances, restaurants, and video game arcades. The Ayala Center Cebu draws around 85,000 people on a normal weekday and 135,000 on weekends, which means that malling in Cebu City is definitely a real thing.
Yap Sandiego Ancestral House
If you are interested in discovering the rich history of the Filipino people, don't miss the Yap-Sandiego Ancestral House in Cebu. This historic house dates back to the Spanish colonial era and was built by Chinese merchants. The building itself is a museum with artifacts and religious images dating back to the Spanish period. You can even touch some of the pieces and take photos, but you should be careful not to drop something!
The historical significance of the house cannot be denied. Its architecture and construction date back to 1675. Located in Maguikay, it is a short walk from the Heritage of Cebu Monument and Cebu Metropolitan Cathedral. You can also take a jeepney to get to the historic place from nearby. The 01K code indicates the location of SM Cebu. The Parian Plaza is near the historic site, and the Radisson Blu Hotel is nearby.
The Yap-Sandiego Ancestral House is located just a few minutes away from the 1730 Jesuit House, another popular attraction in Cebu. The house has never undergone major reconstruction and is 95% original. This house is considered to be the oldest Chinese house outside of China and is located in the heart of Cebu City. The house is less than a minute away from the tip of the oldest street in the Philippines.
Cebu Metropolitan Cathedral
Visit the Cebu Metropolitan Cathedral, a historic and cultural site. It is located at Mabini Street, in the Parian district. There is a parking lot nearby. You can take a metered taxi and reach the Cathedral in about 40 minutes from Mactan Island. The cathedral is free to visit and is a must-see for visitors to Cebu City. It is the oldest Roman Catholic church in the country. It was built in 1565 by Fr. Andres de Urdaneta and Fray Diego de Herrera, and has been a symbol of the growth of Christianity in the Philippines for centuries.
The cathedral is run by the Archdiocese of Cebu, and houses the majority of religious activities in the city. It features a quasi-baroque facade and two small dragon statues at its main entrance. It also houses the city's only bamboo organ. During the Jubilee Year 2000 celebration, a replica of Saint Peter's Basilica flanked the entrance. The Cathedral also includes an altar made of Carrara marble imported from Italy. The altar depicts the archangels Michael and Gabriel, as well as the Lord.
Fort San Pedro
Among the many things to see in Cebu City is the iconic Fort San Pedro. This fort was once an army garrison, prison camp, and even a school. Today, it serves as a quiet museum park, an ideal venue for any special occasion. The museum is open to the public daily, and you can buy tickets online. The ticket price is discounted by half if you book in advance. Whether you're visiting for a special occasion or just want to explore Cebu City, Fort San Pedro is definitely a must see.
During the Spanish colonization of the Philippines, the fort served as a stronghold for Filipino revolutionaries. It also served as an emergency hospital for the liberation forces. During the American Regime, the fort was part of the American Warwick Barracks, and the fort was used as a school for Cebuanos from the 1930s to 1940s. The fort was also used as a military hospital during World War II.
What Do You Like Best About Your City
The most wonderful thing in Cebu City is that the majority of the people will help you with a smile. As a bonus, almost every one of them speaks English so you will never lose your way unless you get really unlucky.
Despite the fact that most of them are living below the poverty line, Cebuanos, the local term for those who live in Cebu, emits this positive and cheerful vibe that is really helpful in calming your nerves if you ever feel anxious for visiting this unknown place.
Best Walk in Cebu City
Parian
From your hotel, book a grab and tell the driver to drop you off at Casa Gorordo in Parian. Be sure to put sun block as Cebu stays generally hot except during rainy seasons. This is the first stop of our walking journey.
Casa Gorordo is a newly renovated museum. You can find antiques and memorabilia from the Spanish colonial period and the other time periods in the city. You need to pay for an entrance fee, which costs about 70 Philippine Pesos if you are a foreigner. From here, you will join others for a guided tour and have a trip in time to catch a glimpse of how people in Cebu City lived back then.
Yap-Sanchez Ancestral House
From Casa Gorordo, you can then go to Yap-Sanchez Ancestral House, which is located in Mabini Street. It also has a guided tour, which costs 50 Philippine Pesos. It is a well preserved ancestral house that serves as some sort of time capsule for the family that used to live there.
After your trip through time, you can now proceed to the next destination which is the center piece of Parian. Just across the ancestral house is a majestic monument with no clear front or back parts – the Heritage of Cebu monument. A monument made of concrete, brass, and steel that depicts the important moments in the history of Cebu.
Our last stop in Parian is a warehouse just across the monument in Zulueta Street. There is a museum inside a warehouse called the Jesuit House Museum. Although its location does not sound to be the most appealing place to be, it's actually quite a cozy with some unique ambiance inside.
After your journey in Parian, you may now proceed to our next destination which is located quite some distance away just straight ahead in Osmeña Boulevard.
Basilica Minore del Santo Nino and Magellan's Cross
Probably the most well known church in Cebu, the basilica is considered to be the center of Cebu's faith where the biggest religious event in Cebu happens every year. It has a very a huge interior adorned with beautiful paintings and statues of saints and is always full of people praying to Cebu's patron saint, Santo Nino, who is the child version of Jesus Christ.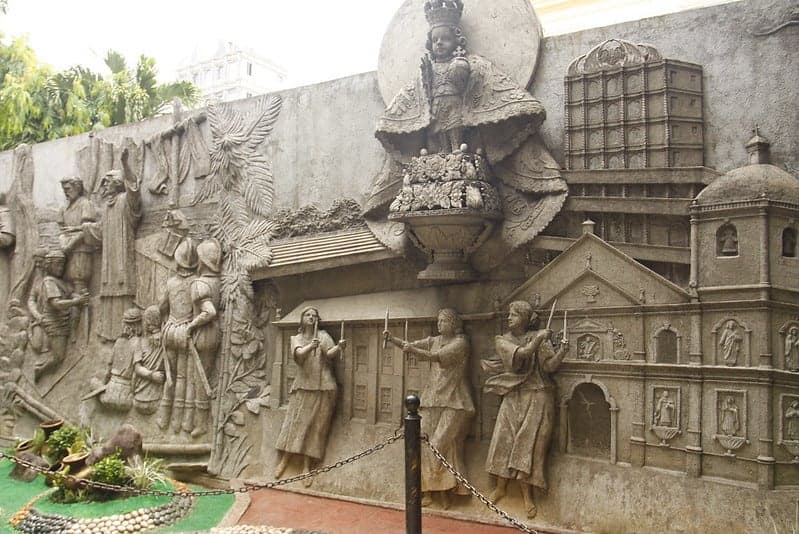 Just beside the basilica is another historical landmark known as Magellan's cross. It is said that in that exact place is where Magellan planted a cross which signified the start of the widespread conversion to Christianity in Cebu and the whole Philippines.
Plaza Independencia and Fort San Pedro
Our last stop is Fort San Pedro located in Plaza Independencia. From Magellan's Cross just go straight ahead to find a park called Plaza Independencia. You can relax for a while and enjoy the green scenery and the occasional sightings of very sweet couples as you try to catch your breath.
Behind Plaza Independencia is a triangular shaped structure known as Fort San Pedro. To go in, you need to pay an entrance fee of 30 Philippine pesos. Inside, you can find actual weapons used in the Spanish colonial era, such as cannons and bayonet rifles. From here, you can either go Colon Street to explore some more or rest up and enjoy the bustling night life of the city later.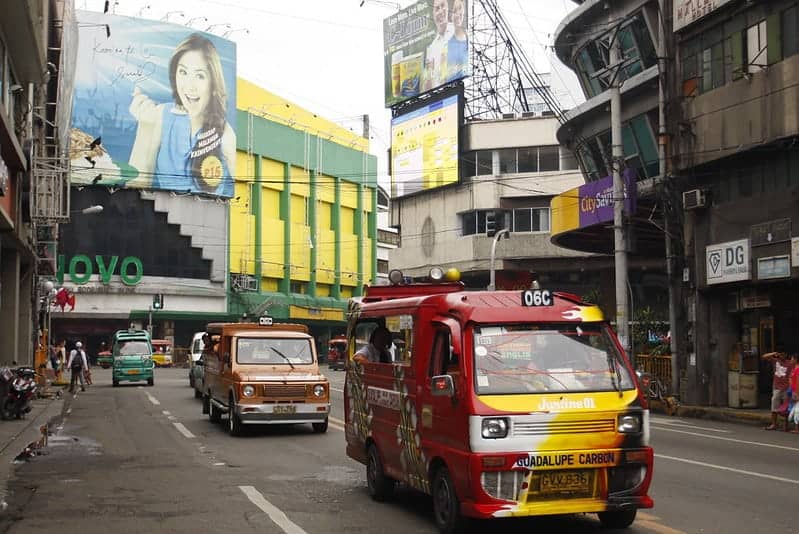 Best Restaurants in Cebu City
Cebu City, located in the central part of the Philippines, is a food lover's paradise. With its diverse culinary scene, ranging from street food to high-end restaurants, it's a destination that should not be missed. In this article, we'll explore some of the best places to eat in Cebu City, including restaurants, markets, and food courts.
Restaurants:
Abaca Baking Company – This restaurant serves delicious baked goods, including pastries, bread, and cakes. They also offer a great selection of breakfast items and coffee.
Zubuchon – Zubuchon is a must-visit for those who love pork. Their signature dish, the lechon, is roasted to perfection and is juicy, flavorful, and tender. They also serve other Filipino dishes like sisig and kinilaw.
Lantaw Native Restaurant – Lantaw Native Restaurant is a popular restaurant located in the hills of Busay, offering panoramic views of the city. They serve a variety of Filipino dishes, including seafood, grilled meat, and vegetables.
Rico's Lechon – Rico's Lechon is known for its crispy and flavorful roasted pig. Their lechon is one of the best in the city and is a must-try for all visitors.
Casa Verde – Casa Verde is a casual dining restaurant that serves American and Filipino dishes. Their bestsellers include their giant burgers, baby back ribs, and fried chicken.
Markets:
Carbon Market – Carbon Market is the largest and busiest public market in Cebu City. It's a great place to experience the local culture and try some of the best street food in the city. It's also a great place to buy fresh fruits and vegetables.
Taboan Market – Taboan Market is known for its dried fish and other seafood products. It's a great place to buy pasalubong (souvenirs or gifts) for family and friends back home.
Sugbo Mercado – Sugbo Mercado is a weekend night market that offers a wide range of food options. It's a great place to experience the local nightlife and enjoy some of the best street food in the city.
Food courts:
Ayala Center Cebu – Ayala Center Cebu is a shopping mall that has a wide range of dining options, including fast food chains and high-end restaurants. They also have a food court that offers a variety of Filipino and international cuisine.
SM City Cebu – SM City Cebu is another shopping mall that has a food court with a variety of options. They also have several restaurants that offer different cuisines.
Robinsons Galleria Cebu – Robinsons Galleria Cebu is a modern shopping mall that offers a variety of dining options, from fast food to upscale restaurants. They also have a food court that offers a variety of Filipino and international cuisine.
In conclusion, Cebu City has a lot to offer when it comes to food. Whether you're looking for high-end restaurants or street food, there's something for everyone in this vibrant city. Don't miss out on these must-visit places to eat when you're in Cebu!
Our Best Hotels in Cebu City
This is a small selection of hotels that we recommend in Cebu City. Hit the links that will take you to TripAdvisor for more detail and for reviews.
Seda Central Bloc Cebu is located in the city's newest business district, Cebu I.T. Park. The 17-storey hotel offers a unique combination of hotel rooms for short stays, and serviced residences with home-like conveniences for extended visits.
Waterfront Cebu City Hotel & Casino won a 2021 TripAdvisor Travellers Choice Award . The hotel offers a pool and free breakfast and as an added convenience, there is free parking available to guests.
One Central Hotel & Suites is Cebu's premier business hotel, offering affordable luxury accommodations.
Best Budget Hotels in Cebu city
Dynasty Tourist Inn has thirty-seven (37) rooms to offer you; each one is individually equipped with air conditioning units, 32" flat screen cable television, NDD telephone system, hot / cold water shower and bath, safety deposit box upon request, laundry service, standby generator and all areas are WIFI connected. We are located in uptown area near Cebu Provincial building, Fuente Osmena, Cebu Doctor's Hospital, Chong Hua Hospital, Don Vicente Sotto Memorial Hospital and NBI Cebu Office.
Alicia Apartelle is an elegant apartment hotel in Cebu City offers best value accommodation with beautiful features suitable for your business trip or holiday break. Take advantage of feeling like you are staying in your own home with separate lounges kitchens and laundries, and modern appliances.
Mad Monkey Hostel Cebu City is a five-story hostel offers dorms and private rooms for a budget-friendly accommodation. We have a lively bar, restaurant, gaming area and an infinity pool with a fantastic overlooking view. 
Best Music/Festival in Cebu City
The Sinulog Festival is definitely the biggest and wildest festival in Cebu, if not the whole Philippines. Remember the streets mentioned in the tour earlier? You won't even recognize them anymore due to the sheer volume of people flooding them. You're not even safe as an innocent bystander as people will come up to you and put face paint across your face or clothes without any warning. The party goes even harder at night where communities do make shift clubs in the middle of their neighborhoods. They blast different kinds of loud music as if competing with each other. The local government even suspends classes for students the next day to allow them to rest.
Sinulog Festival happens every third week of January and if you want to visit at that time. But be prepared for hiked up prices for tickets and hotels.
Best Night Life in Cebu City
When the sun goes down, you can go to General Maxilom Avenue. It's called Mango Avenue by the locals, to go clubbing or get pissed off drunk. On Mango Avenue, there are so many clubs to choose from so if you really want to, you can try the so called club hopping.
Best Day Trip Out of Cebu City
Cebu City is the access point of the whole Cebu Island. In a sense that every tourist spots in the island can be reached via Cebu City. You have a vast range of options from sunbathing on the white sands of Moalboal, to swimming with whale sharks in Oslob. You can even try canyoneering at the multi-level falls of Kawasan. If you want to go hiking, you can conquer the peaks of Dalaguete or even visit some rare animals in Cebu Safari located at Carmen.
The thing with Cebu is you can go back and visit it so many times and probably would still not have enough time to try all of the tourist attractions it offers. You can even go to other island regions of the Visayas like Bohol via boat from Cebu.
Something that not many tourists would know about Cebu City
Cebu City is the home of SM Seaside Cebu. It's the ninth largest shopping mall in the world, with a floor area of over 470,000 square meters. At present, it houses more than 700 stores with a lot of room for more. Touring the whole mall with the intent of visiting every store would most probably take you the whole day, if not more.