Landskrona is a small town in southern Sweden, home to many impactful historical figures, like the first female nobel laurate, Selma Lagerlof and events alike, with Landskrona even supposed to have become the country's capital, hence the name (Landskrona=The Crown of the land).
In more recent history Landskrona is notoriously known for its divisive population, which came into view thanks to stark contrasting socioeconomic standards differing from one area to another. Having endured a bad image for years, because of the political difference among its inhabitants, Landskrona has gone all in for reinventing its image from a poor and unsafe town, towards something more attractive for tourists.
Essentially they are looking to gentrify the city, signified by the huge amount of construction in recent years, which transformed its bleak appearance into porn for the modern architecture admirer to bust one out to. Although together with many established local businesses driven by foreigners, Landskrona has the potential to instead integrate people into a multi-cultural haven, should they not force foreigners out of here. 
Must do
Take the ferry to Ven. Ven is an island small enough to bike around its entirety, so rent one while you are there. Ride to the Stjerneborg observatory, Tycho Brahe's tradgard (garden), the interesting local boutiques or Alpackaboden if you want to meet alpacas, but most importantly just see the nature and take a minute to savoir the unrivaled sensation of being at a quaint well-preserved destination.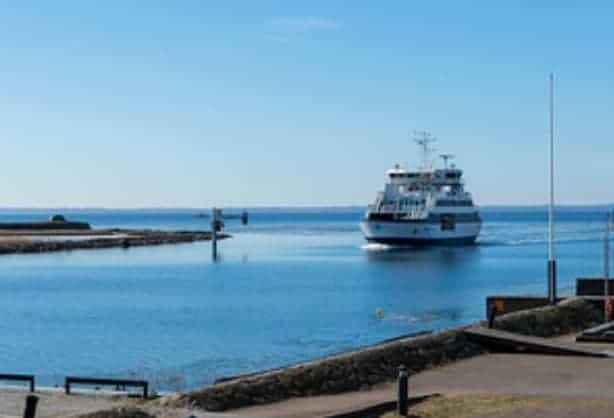 What do you like best about Landskrona
The so called townhouse on Gamla Kyrkogatan. In the middle of an alley where there are small houses and apartments of different colours, wedged in between one small black house and one small yellow house lies a big white box. I think this tongue-in-cheek architectural response symbolises Landskrona's dichotomous relationship between history and modernity, with a very clear metaphor. It looks like a house from the future that has travelled back in time and thumped itself on a house in the 1800's, hoping no one will notice.
Best Walk in Landskrona
There is not a whole lot to do around here, but Landskrona offers many beautiful sights and is small in terms of area, so everything is basically within walking distance.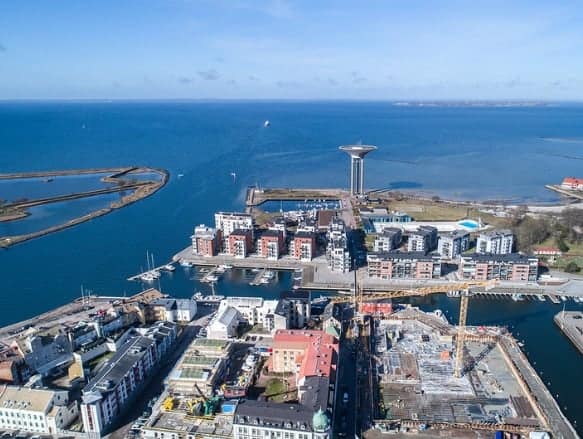 Nyhamn
This harbour has seen some radical developments in the last decade and is now arguably the town's go-to-place, if you want to brag about its arcitechture. Lined around the wooden-docks are modern apartments and the recently built Hotell Ãresund and if you go to the southern end you will be able to see the other island of Landskrona, Graen, as well as the striking view of the industries to the east.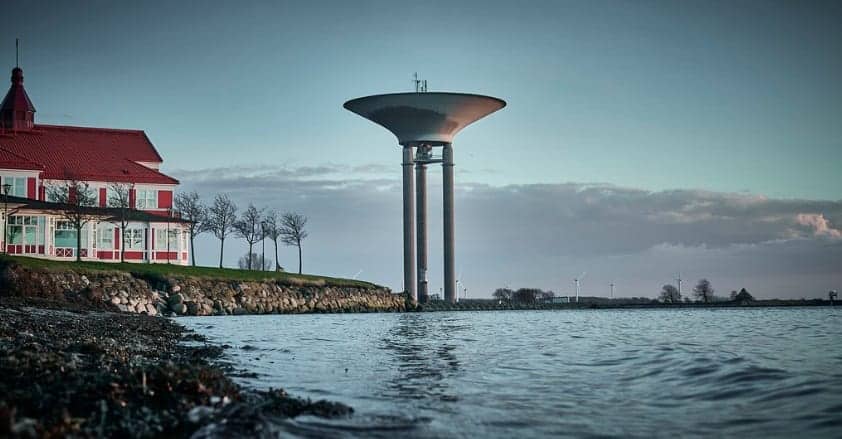 Citadellet
If you continue a couple of minutes west towards the sea, you will see a fort with fosse circumambient. It originates from the 1500's and was originally used as a prison and as defence for war situations. It is a monumental sight to behold, so I recommend to at least walk around it, and depending on the season there are guided tours offered inside too.
Outside you can find the beach Halvmanen, where you can swim, play beach soccer, play at the playground, skate at the skate park or put in a shift at the outdoors gym. There are some interesting people sometimes at the skate park, but there are more often mostly younger kids. There is also Citadellbadet, which is an outdoors swim park nearby. Finally there is Konsthallen, which is an art gallery with an impressive garden beautifully placed in the middle of it.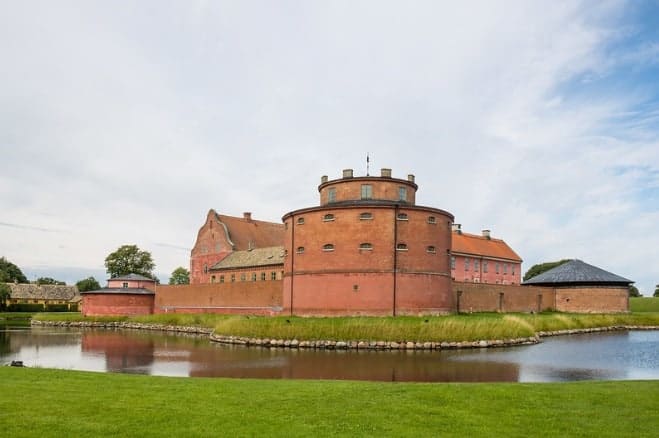 The Old Train Station
East of Nyhamn, near City Gross, lies the old train station. It does not sound like much, but this abandoned area of Landskrona is a creepy place where you can tell that this used to be a place of good old-fashioned hard work.
As you walk across the bridge staring down through the holes, wondering whether you would survive the eventual several meter high fall, you will have a pretty nice view over the city. This area is perfect for criminal activity, as you can hear from the barks from dogfights, tires screeching from street-racing and sometimes you see people wobbling on the bridge, as they make their way back at 6am from an underground rave.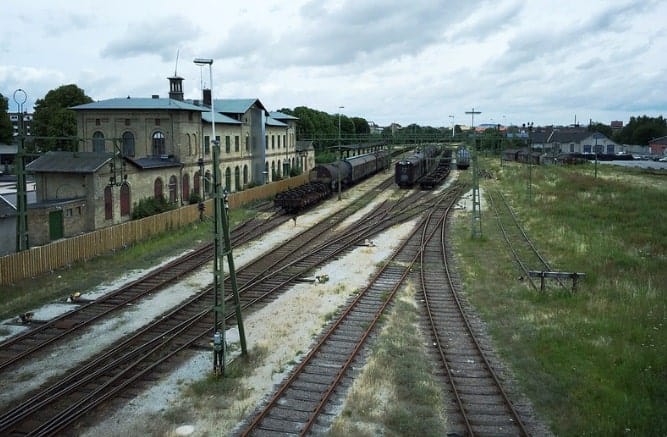 Once me and a couple of friends walked into an abandoned train cart where there was a bunch of stuff, including clothes, furniture, used needles and a man sleeping on a bed! This area is not for the fainthearted, but can be a cool and raw experience (provided you don't get killed or whatever).
Best Restaurants in Landskrona
If you are cheap, but like to eat authentic food from various regions on earth, Landskrona is the place for you! For Italian go to Mamma Teresa, for Greek go to Mythos, for Lebanese go to Sheriff's (also has most vegan options), for Indian go to Maharani, for Japanese go to Edo Sushi, for Thai go to Basilika, for Belgian go to Chez Mike, for Vietnamese go to Banh Mi¬ King and if you want Swedish then I would recommend Sirius, Tycho Brahe, Speaker's Corner or Fellini's. Be prepared that the Swedish ones are more of your usual "fine-dining" experience, where it is expensive and you might have to book in advance, while most of the foreign ones have a drop-in policy.
Best Music/Festival in Landskrona
Landskrona Karnevalen is a free festival taking place in June/July, where there are usually some big Swedish artists performing, along with smaller local acts. Most parts of the festival is trashy, but my highlight would be the Copacabana theme at Halvmanen, which is worth visiting if you decide to go to the festival. There is also a carnival parade on one of the days.
Nightlife in Landskrona
There is Tages and Grona Lyktan for clubbing, but I would suggest going to Helsingborg, Lund or Malmo if you want to go to a real club. If you are just going for a beer or two then Speaker's is most popular. All the bars are located in the same square at Radhustorget.
Best Day Trip Out of Landskrona
Ven as already mentioned, but definitely travel to Lund or Malmo then, if you have not already. There is a lot more to do there in the big cities, and there is a bit of everything for everyone there.
Something that not many tourists would know about Landskrona
Idas by the Sea. This is a restaurant in the very south of the industrial area. The ambiance is delightful, both indoors and outdoors, and is perfect if you go by RV or trailer, as there are parking accommodations for them. The food is of high quality, they even make their own pasta, but it is pretty expensive and the location is remote, which explains why it is a bit under the radar.