Must do
When you are in the largest port in Europe, go on one of the harbour tours. A cruise ship takes you through the city, you get to see a lot of Rotterdam and there is a good chance you will see something you would like to visit later. The ships depart every hour.
Here's some more things to do thanks to The Intrepid Guide
What do you like best about your city?
It is a modern dynamic city, which is the centre of activity for this region, similar to its big brother Amsterdam in the north, but not as focused on tourism. Whatever you are looking for, be it culture or shopping, you can probably find it here.
Related Article : Things to do in Ghent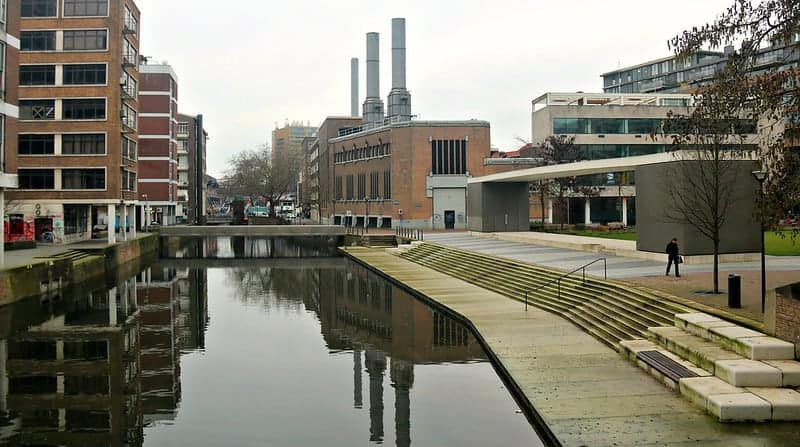 Best Walk in Rotterdam
For the best walk, I think one should start at the Erasmus bridge, commonly known as de Zwaan (the Swan), cross it and follow the path along the waterline. At some point you will find yourself in the heart of the city. For those that are interested in modern architecture, there is nothing like it.
Best Restaurants in Rotterdam
If you are looking for a romantic place to eat near the water, I can recommend going to the Oude Haven (Old Harbour) area. You will find many fine restaurants there. Newer and more luxurious restaurants have been built on de Kop van Zuid (head of the south), near the New Luxor theatre. I have not been there enough to comment on those.
Best Music/Festival
The city has become well known for its summer festivals. Dunya festival comes to mind, a popular festival of world music. If you like dance music, there is the Dance Parade festival every year around august. Oh, and this year the North Sea Jazz festival moves to Rotterdam!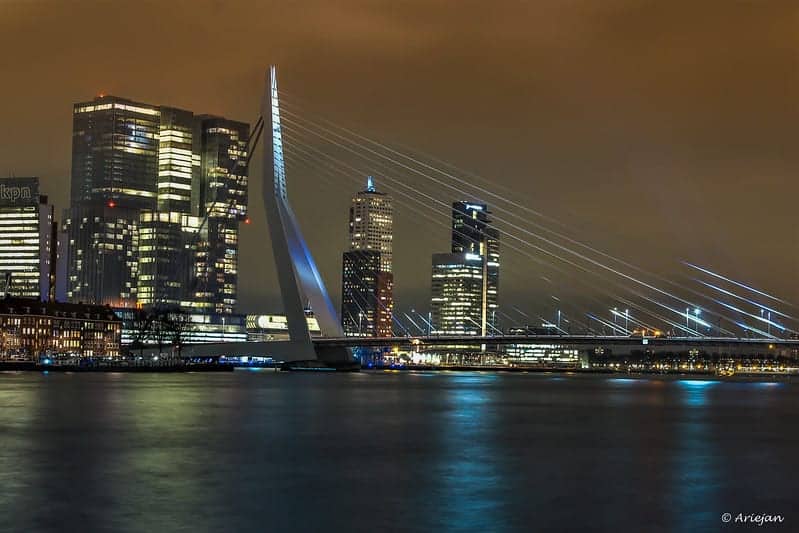 Best Nightlife in Rotterdam
I am not an expert, but Stadhuisplein has always been the place to be for bars and clubs. Easy to reach with the subway, there is a station with the same name directly under it.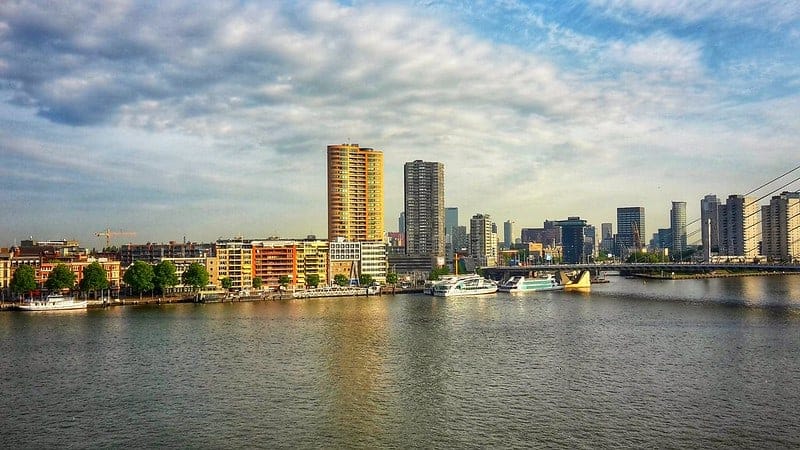 Best Day Trip Out of the City
Look up the Netherlands in any travel guide and most likely you will see a photo of windmills. The truth is those windmills do not exist anymore. There is only one place in the Netherlands where you will find authentic windmills: Kinderdijk. You take the fast ferry from the  in Rotterdam; the boat will take you there in half an hour.
Something that not many tourists would know about Rotterdam
Come here on the 30th of April, Koninginnedag (Queens day), to celebrate the Queens Birthday. The city will be decorated in the national colour orange. There are countless small markets, live music all around and an abundance of cultural activities. It is a national holiday, so there will be a huge but festive crowd.