Planning a trip to The Philippines? Why not? Come and explore Bantayan Island with me.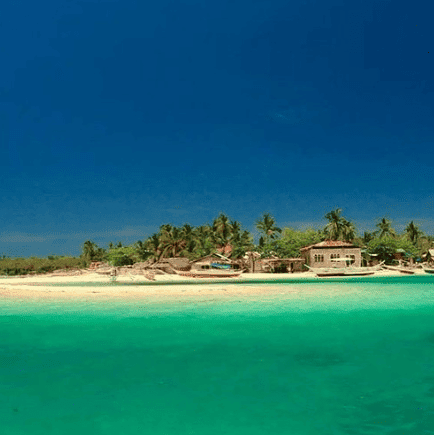 Today, I will be your guide for a tour of Bantayan Island. We are taking off to the beautiful paradise of Bantayan. Fasten your seatbelt and brace yourself, as I am bringing you the best tour you'll have this year. Tired of city life and work? Finding a place with extraordinary things to do is hard but this is place.
Bantayan Island is a perfect travel destination for your next holiday. There are well known resorts around the world that offers vintage and expensive accommodation, why not save your money and find a place that would give you more than what you ask for? There are lots of things to do that you will surely enjoy.
Is it the first time you've been to Bantayan Island? The nearest airport is at Cebu City in the Philippines. From the airport you need to get a taxi and go to the North Bus Terminal, and from the terminal get a bus going to Hagnaya San Remigio Port.
It will take 3 hours, from the port to Bantayan Island by RoRo (Roll on, Roll off ferry). Book yourself a resort ahead, you can contact them through Facebook or their website. Some of the best resorts on the island are on Budyung Beach. They include Sta Fe Beach Club, Ogtong Cave Resort, and Maias Beach Resort .
Bantayan Island is located in the heart of Philippine archipelago. It is situated along the Visayan Sea, nearest to the province of Negros and Cebu. Bantayan got its name from a watch tower called Bantayan Sa hari, which serves as the Lantawanan, a visayan word which means to guard. Lanatawanon for Moros Mauraders, (pirates) who wanted to invade the island to steal resources, meat, water and take slaves.
Bantayan Island is perfect for anyone who needs a budget friendly vacation. Imagine, a quiet island that offers unique and budget friendly vacation, basking in the sun. A place where you can take a long peaceful walk.
Must Do
There are a lot of things to do in Bantayan, like visiting local churches, the plaza, museums and enjoy the cool breeze of air that gives relaxation to your tired soul. It doesn't end there because the island has crystal-like water that is perfect for swimming. There are also 3 caves that are open to tourists, great bay walks, island hopping between many nearby smaller islands, white sandy beaches, friendly locals, and the tasty fresh seafood that is affordable.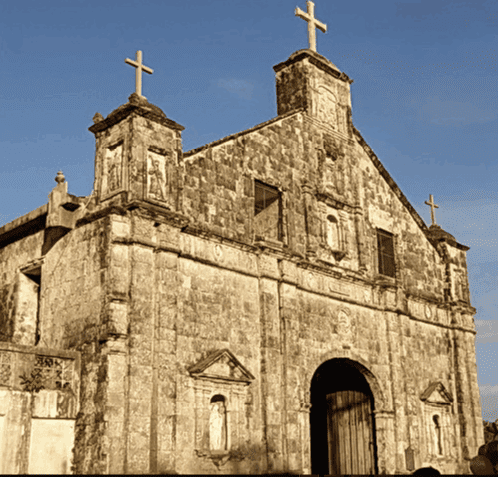 What I like the most about Bantayan Island
It's the waters that surround the island, because it doesn't only serve as a tourist attraction but also offers the locals their livelihood from fishing.
The best walk in Bantayan Island
You can take on the island is at the Omagieca Mangrove Garden a nature garden located in Barangay Oboob. The bay walk starts by bamboo trees that serves as a pathway to take you to a walk under mangrove trees and if you look down you can see the seawater that gently reaches the seashore, its perfect for Instagram photos.
Best Restaurants in Bantayan Island
Bantayan Island offers a variety of fresh seafood that are affordable for the budget traveller, A great place to eat is at the Sta Fe Beach Club, they have nice accommodation and delicious food. Abuhan is the best restaurant I can recommend on Bantayan Island.
Best Festival/Music in Bantayan Island
A famous festival in the town is The Palawod festival and is celebrated in the month of June. This fishing festival honors the island's patron saints and is celebrated with street dancing, colourful costumes and plenty of food.
Best Nightlife in Batayan Island
Experience a different nightlife when you're in Bantayan, have a campfire along the seashore, enjoy the sound of the calm waves and nature, with mojitos and friends at your side.
Something that travellers won't know about Batayan Island
Don't leave the island without visiting the most well-known tourist destination The Virgin Island, from the town of Santa Fe, you need to take a tour boat that can cater a total of 12 people to reach the islet.
There you can enjoy scuba diving, jumping off the cliff and has one of the most beautiful white beaches you'll ever see. You can also check the island town proper where you can see the Old Aguho trees that were planted by Spaniard and Franciscans, while waiting for the sun to set, you can stroll along the roads, and talk to locals a great way to finish your day exploring a wonderful island paradise .
If you like this article you may also like Things to do in Tagaytay