Castellon de la Plana is the capital of the Castellon province, located in eastern Spain, near the Mediterranean Sea. This little province is well known by its huge orange plantations, clear blue skies and beautiful villages that have stood the test of time. From now on, I will refer to the city with the word Castellón, mainly because everybody in the city call it that way.
Between the 16th and 17th century the city of Castellon de la Plana left behind its medieval aspect thanks to the economic growth, especially in terms of agriculture. During this period, some important public buildings were built, some of which I mention below.
But the changes that occurred during the 19th century were the most important and the ones that remain today. The population started to grow and the boom of orange plantations occurred, bringing prosperity to the city. Today, Castellon de la Plana main economic activities are the production of mass tiles and the orange plantations.
We can divide Castellón in three areas: the historic city centre, the modern neighborhoods and the harbor named Grao, being the historic center the most interesting of the three. This city has a quiet and gentle nature that tourists can find pleasant as long as they are looking for a warm and relaxing destination to travel.
Key Takeaways
Castellon is a small city on the east coast and the old town can be explored in a day.
Castellon is located on the main railway line between Barcelona and Valencia
The museum dedicated to citrus fruit is likely the only one in the world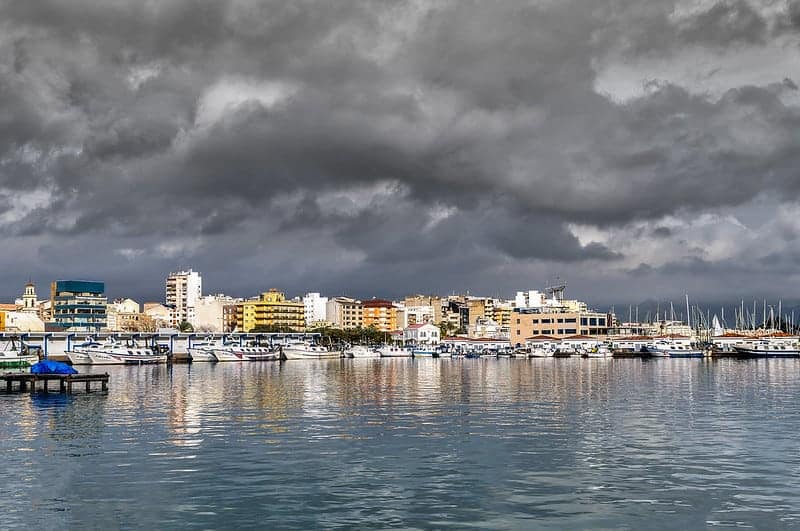 Must Do
The Lonja del Cañamo is renaissance building from the 17th century, it is decorated with tuscan columns and allegoric pictures. This is one of the most ancient buildings of the city with other important constructions as El Fadrí, a tower forty-eight meters high placed at the other side of the street.
What other people thought was the best place to see in Castellon de la Plana

What do you like best about your city?
What I definitely love about Castellon is the calm you feel living here. There is no traffic, noise or overflowing streets, just a quiet city with people who lives day by day without any stress. Other aspect I really like is the weather. On average, the sun shines on the city 300 days a year. It's just fantastic!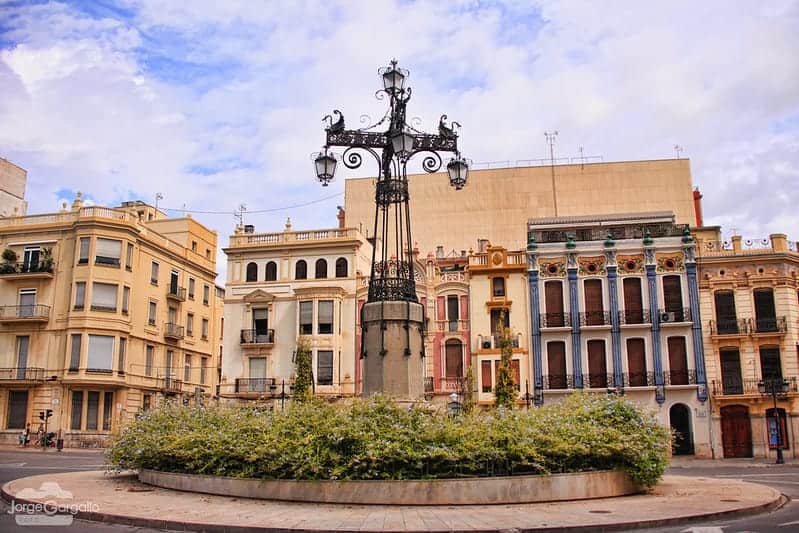 Best Walk in Castellón de la Plana
City Centre
Here I include the whole city centre because unlike other cities, Castellon historic center can be visited entirely in just one afternoon. I recommend starting with La Puerta del Sol, here you will see El Casino Antiguo. Then you can walk down Enmedio street, here you will find many shops, it can be crowded, especially on weekends. The city council is in the Plaza Mayor besides the Mercado Central and the Concatedral de Santa María, which was destroyed during the Spanish Civil War. After its reconstruction in
neogotic style, it was reopened in 1999.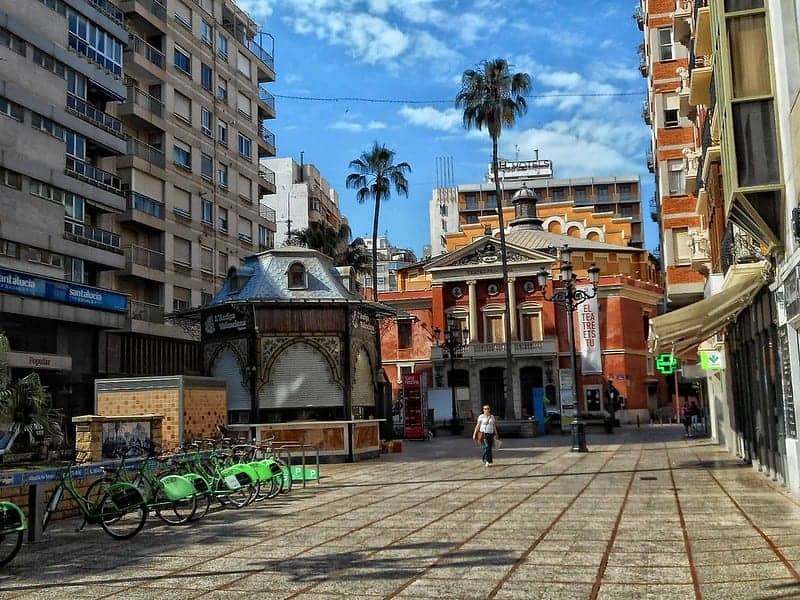 Plaza del Mar
If you take the TRAM, you will arrive in less than ten minutes to the seafaring district, El Grao. Plaza del Mar was built in 1990 in order to make the district more attractive to tourist. From this square you will be able to see the sea and feel the warm breeze at any time of the year. Nearby, there are many restaurants where you can eat an authentic arroz castellonense (or a paella, if you prefer).
Costs in Castellon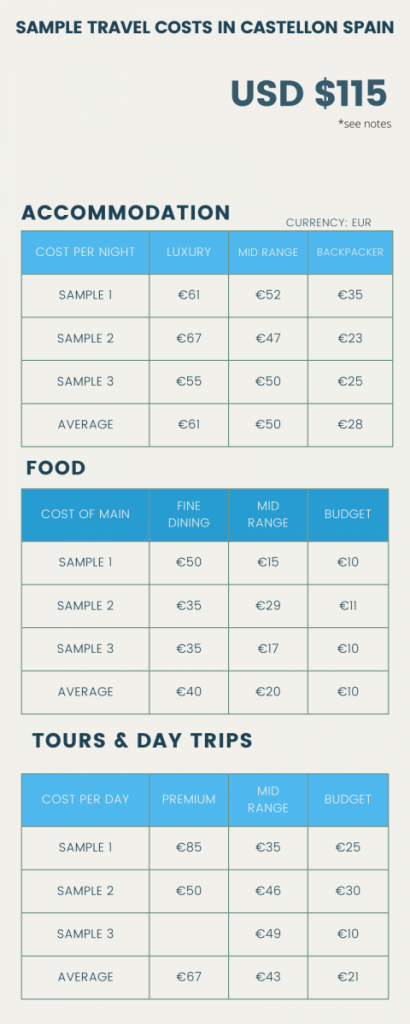 Here are our 3 best places to stay in Castellon
Here are our favourite 3 places to stay in Castellon. Please click the links so you will see more details and reviews on TripAdvisor.
Dona Lola is a family friendly hotel. It has a 24 hour front desk, a concierge, and newspaper, to help make your stay more enjoyable. The property also has a free breakfast.
Eurohotel Castellon is very convenient as it is located directly opposite the railway station and also near the central bus station. The rooms are decorated in a modern style. You can dine at the onsite restaurant that serves a la carte menu.
NH Castellon Turcosa has an excellent location overlooking the Mediterranean sea in this picturesque Spanish port.
Best Restaurants in Castellón de la Plana
Considering I am talking about a Mediterranean city, I have to mentioned El Pairal. Established in 1987, El Pairal offers high quality Mediterranean dishes conserving the tradition thanks to three decades of experience and excellance in the catering sector. If you are looking for a more informal and innovative place, you should visit Le Bistrot Gastronómico. The chefs bet on the fussion of flavors and products from different parts of the world. The place have became very popular in a short time and is always crowded, so you better book in advance.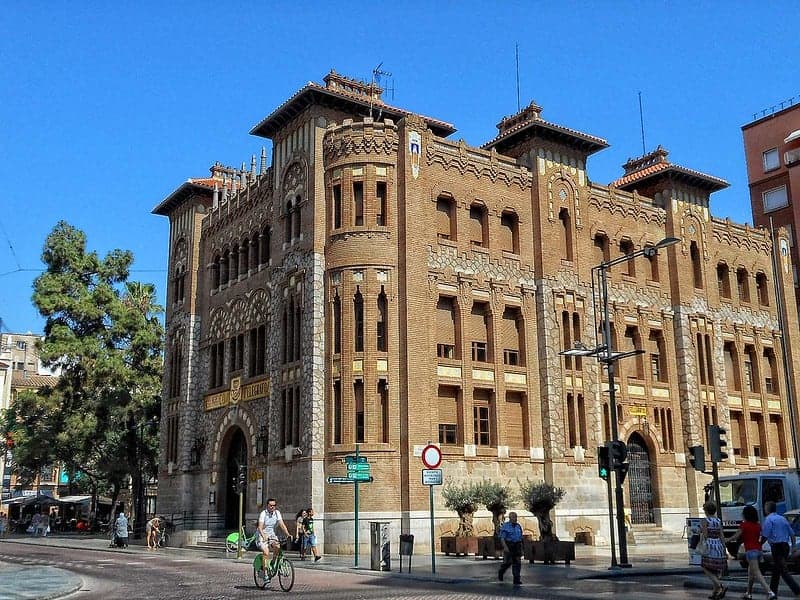 Best Music/Festival
The biggest holiday in Castellon is La Magdalena. Unlike other parties, La Magdalena celebrates the origin of the city with a wide range of activities that includes concerts, gastronomic exhibitions, the typical prilmige to the Magdalena hill and more. Castellon people wait all the year for this party which begins in the third sunday of Cuaresma, usually in March. If you want to see how lively and amusing Castellon streets can be, you should travel to the city during La Magdalena.
Best Nightlife
As I said before, Castellon is a small city, so nightlife is also a bit limited. But there is one place where you can have some fun at night, Las Tascas. Basically, these are a group of bars and small restaurants very active at night where you can have a beer and eat some tapas. In addition, you can visit pubs like Pub Terra and Wallaby's Creek (you will recognize it by the kangaroo decorating the entry) which remain open until dawn.
Best Trip Out of the City
This part is quiet hard to answer. There are so many places to visit out of Castellon city that I can hardly decide for one. However, if you have stayed enough to read this part, my duty is to give you my advice. My choice is Peñíscola. This little coastal town is considered one of the most beautiful in Spain. Peñiscola has been inhabited by Romans, Arabs, Byzantines and more, but the most important personality who had lived here is the Pope Benidict XIII also know as, Papa Luna. He decided to exile himself in the Peñiscola castle in 1411.
The Peñiscola old town has many wonderful places you should visit. First, to enter the old town you will pass through the Portal de Sant Pere, after that you'll find El Bufador, a big hole in the rocks below the houses where you can feel the sea "blowing". If you keep walking, you'll see La Casa de Petxines, whose facade is decorated with shells. These are just few places you can see in Peñiscola. So, if you travel to Castellon and have the opportunity to leave the city, please go to this magical village.
Something not many travellers would know about Castellon
Most tourists and even the Spanish don't know that Castellon is the second most mountainous province in Spain. Yes, it makes no sense. The full name of the city is "Castellón de la Plana", La Plana means "flat"… Well, you got it. The point is that there are some hidden towns inland like Morella and Montanejos totally worth-visiting
Interesting facts about Castellon de la Plana
Castellon has a population of approximately 170,000 people and is named after a Moorish castle (Castle of Fadrell) that sat on the hill of Magdalene .
The golfer Sergio Garcia is a native of Castellon.
Castellon is on the Valencia–Sant Vicenç de Calders railway between Valencia and Tarragona. It is also a stop on the Barcelona- Alicante service. It take between 60-90 minutes by train between Valencia and Castellon.
You can visit Islas Columbretes by renting a boat from the port at Castellon. It takes 2 hours to reach the island one way.
If you are in Castellon during football season, Villarreal is the neighbouring town if you would like to see a La Liga game or possibly even Champions League as they quite often qualify.
Castellon has a museum dedicated to the history of citrus fruit. I challenge you to find another one of those in the world.