Goolwa is a fairly small town (pop 2350) but can get deceptively busy on weekends and summer holidays. It is only just over an hour to drive there from Adelaide, so makes an ideal daytrip.
The main things to do in Goolwa include:
enjoy watersports either, sailing on Lake Alexandrina or surfing in the sea. Goolwa has it all when it comes to watersports
hanging out at the beach however Goolwa gets pretty busy in January school holidays and on weekends
take a leisurely ride along the coast and enjoy the sea views on the historic Cockle Train Tourist Railway.
see the pelicans and sea lions at the Goolwa Barrages
Must do
Goolwa offers some amazing activities that you will love. One of them is kayaking or canoeing or possibly riding a jetski. This is made possible by the perfect location of Goolwa which is on the ocean and on the mouth of the longest river in Australia – The Murray River.
The Murray River is 2508km long and runs from eastern Victoria in the Snowy Mountains. The Darling and Murrumbidgee River are tributaries of the Murray River and brings water from a catchment area that includes large areas in Queensland and New South Wales.
While at Goolwa, you can tour one of the greatest saltwater estuaries in Australia. The Coorong is the perfect spot for people who love the water and any bird watchers should take a boat tour of the Coorong.
If you love fishing, then this area will offer a perfect spot for this activity. Coorong mullet is a popular fish to eat and you will probably see it served while you are in the area. You will also see cockles (pippis) being served and are collected off the beach.
Water sports is another awesome activity that you must get to do. Kayaking tours are offered on the Coorong and along the Murray River. There are various locations to choose. This is because Goolwa has several beaches and also the famous Murray river so it offers people a great range of options for people who enjoy water sports.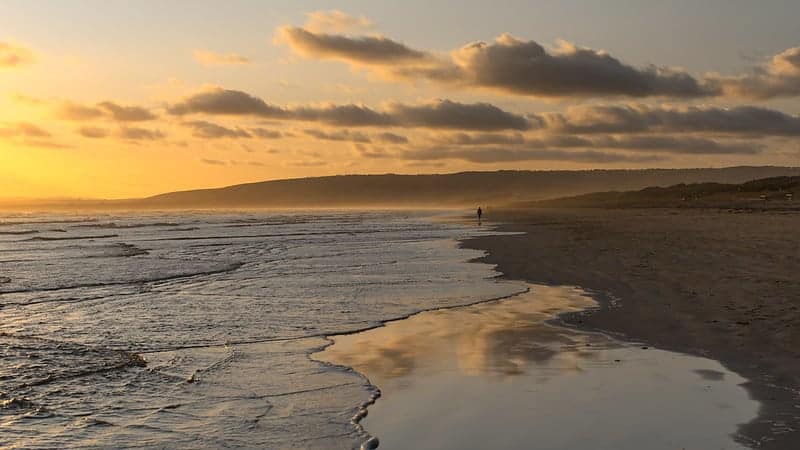 What other people thought were the best things to do in Goolwa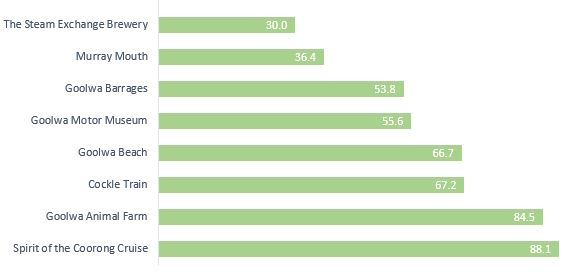 What do you like best about Goolwa?
Goolwa is a perfect spot due to its amazing beaches. It is also a place that is not flooded with people hence offers a perfect destination for you to have fun. Its friendly people is another key thing about Goolwa. The glorious beaches offer a great spot for different water activities.
Best Walk
Goolwa Beach
The most amazing walk at Goolwa is the evening walk on Goolwa beach. Enjoying the quiet walks along the beach with the cool breeze from the water is an amazing experience you can have.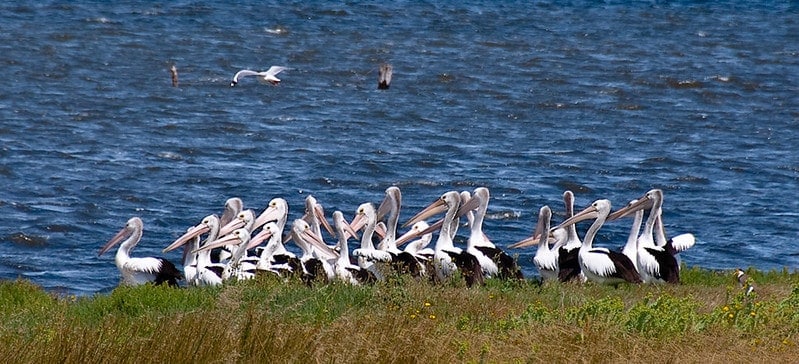 Coorang National Park
A walk at Coorong National Park is the perfect place to have a view of the wildlife (particularly birdlife) in Goolwa. It is an exciting sport and it will offer you the ability to enjoy the beautiful scenery at the Murray Mouth. It is a great place to have a walk, especially with friends or family.
Middleton
Middleton is in between Goolwa and Victor Harbor. It has rocky surfaces hence you can get to have a great walk. It also has the old railway line which is a great spot to go for explore. This makes it one of the perfect destinations for a walk away from Goolwa.
Hikes in Fleurieu Peninsula
You can also get to have great walks in places that are near Goolwa. This will be non-other than the Fleurieu Peninsula. This is a region that offers different places that you can have a walk. I would suggest that you sacrifice a full day for this exciting place. The region has some beautiful natural features which are well known in Australia. It also offers beautiful landscapes which are ideal for walks. This is a perfect place that is near Goolwa where you can have an exciting walk. There are a number of marked walks in Deep Creek National Park.
Best Restaurants
Rankines is one of the best restaurants in Goolwa. It offers great food and also offers an exciting time that you can enjoy.
Bambora is another restaurant that is so amazing. Its location by the river makes it a relaxing place to dine.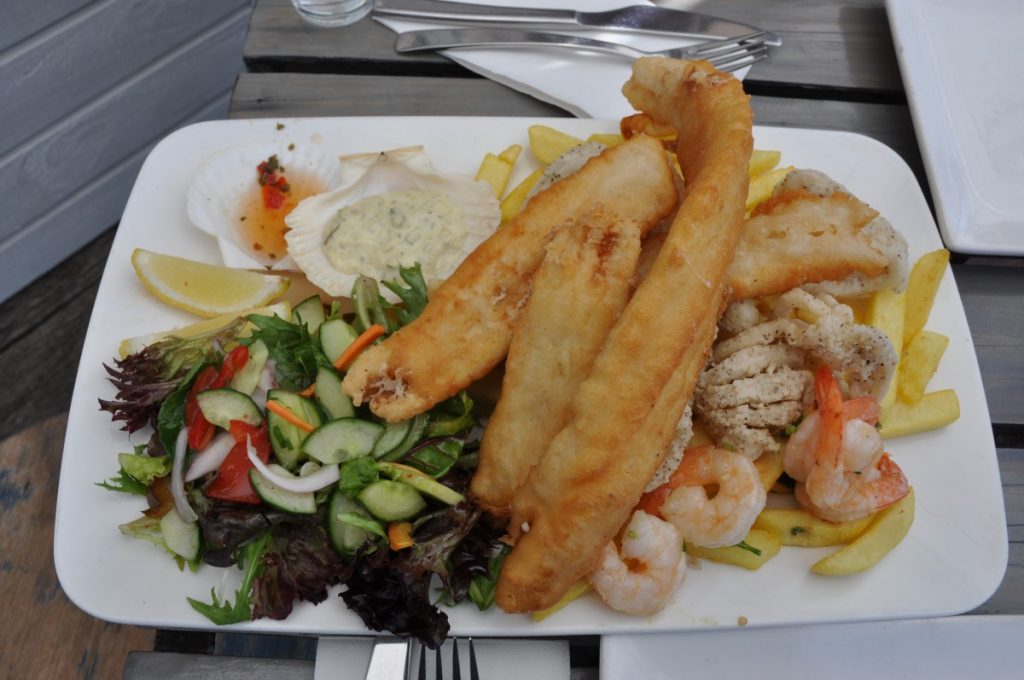 Hectors which is right on the wharf in an old boat shed. The quality of the food was good but not great and prices in the mid/high range. You're paying for the location which is great and the ambience. It was a really nice place to eat outside on a warm day. The speciality seemed to be seafood and the Spaghetti Vongole seemed particularly popular. I had a seafood platter pictured. (shared between 2)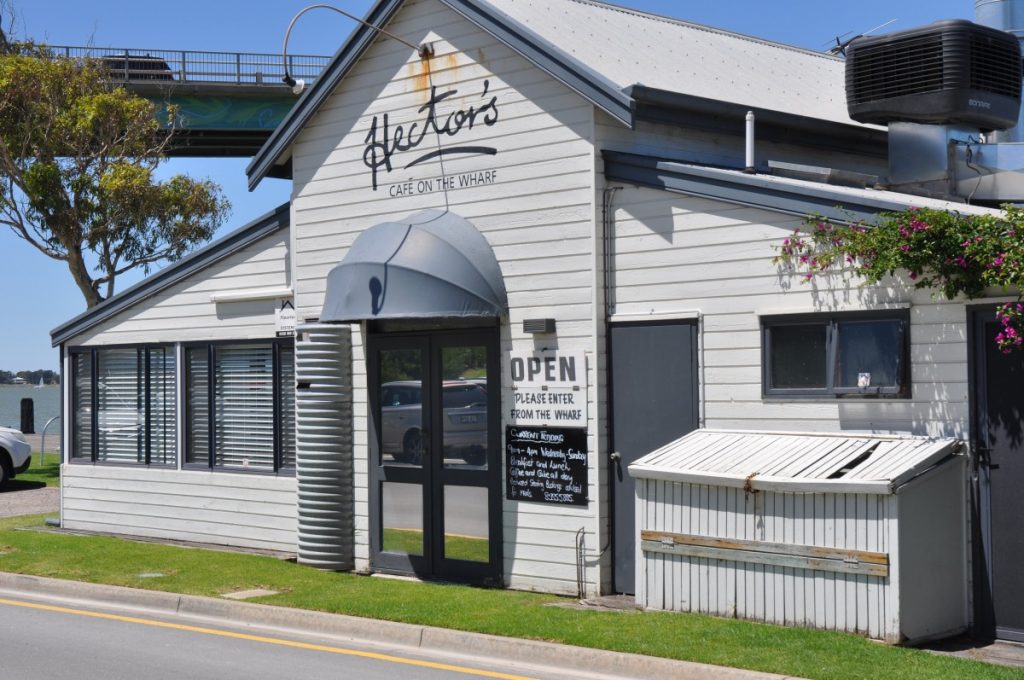 Motherduck is also an amazing place where you can enjoy great food. This is a perfect restaurant, especially for the vegetarians. Other restaurants include Saltwater Cafe and even the heritage pies restaurant.
Best places to stay in Goolwa
Being a small town there are limited places and types of accommodation to stay in Goolwa. I have listed a few and if you'd like more details and customer reviews please hit the links.
Motel Goolwa is centrally located in the heart of the town. It is an older style motor inn/ motel.
Discovery Parks – Goolwa is a comfortable park that will act as the perfect home base as your explore all the Fleurieu Peninsula has to offer. With a range of accommodation options from family villas to drive thru sites, you'll find the ideal accommodation for you whether you're a family, camper or solo traveller.
Best Music/ Festival
The South Australian Wooden Boat Festival is the best festival held and possibly the only one. It was voted to be one of the best festivals in Australia's 2019 tourism awards.
This is a festival in which you will get to enjoy the local food, music, and wine. It also features traditional wooden boats and it is a lovely festival. The boats are always of various sizes but the common part is that they are all wooden.
The South Australian Wooden Boat festival is held at Goolwa on odd-numbered years.
Best Nightlife
Nightlife activities have improved. If you love nightlife, then wharf barrel shed will offer an exciting experience. This is a place that offers some of the best nightlife in Goolwa. Having some glass of wine and sweet music will surely make your night great. It is a spot that you will never get tired of visiting.
Best Day Trip
The best daytrips that you can take from Goolwa are boat trips into the Coorong. The main 2 companies that operate these tours are The Spirit of the Coorong and Cruise the Coorong.
Other good daytrips from Goolwa include the former whaling port of Victor Harbor and also Deep Creek National Park for bush walking and seeing wildlife.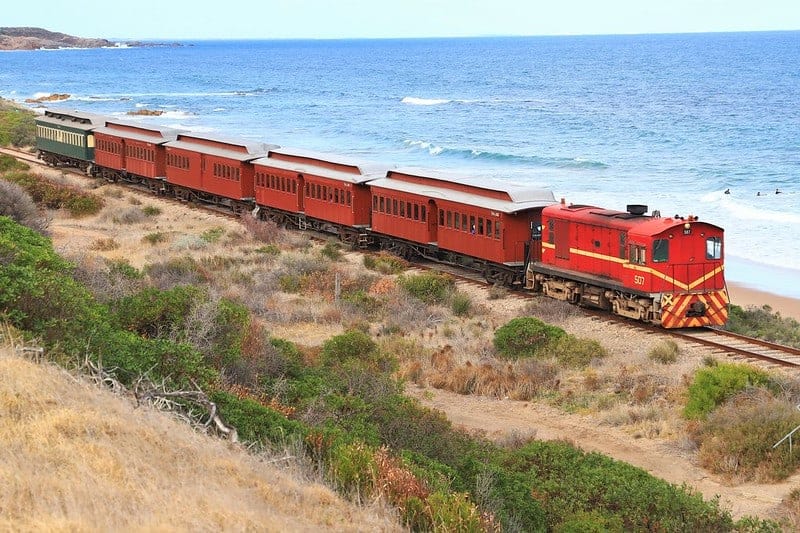 Something that not many tourists would know about Goolwa
A good number of tourist don't know about the Cockle Train. This is an old train line that dates back to 1887 making it one of the oldest lines in Australia. The railway was built to transport mainly wool from the fresh water port on the River Murray to the salt water port for export. It was named after the shellfish which is commonly found on local beaches in Goolwa. On the east coast I think they call them pippis.
Some interesting facts about Goolwa
Goolwa has a population of approximately 2000 people and means elbow in the local Aboriginal language Ngarrindjeri.
In 1935 a barrage was constructed to separate the fresh water in Lake Alexandrina from the sea water entering through the Murray Mouth. If this barrage was taken away salt water would pour upstream into the River Murray and Lake Alexandrina possibly polluting water used in diaries, drinking water and irrigating the vineyards at Langhorne Creek and Currency Creek.
Goolwa was the first town outside of Europe to receive Cittaslow status. Cittaslow is a slow food movement organisation based in Italy for towns with less than 50,000 people.
Goolwa was first settled as a river port where agricultural commodities were transferred from riverboats to ocean going vessels. This was because the River Murray mouth was unnavigable.
Goolwa was considered to be the capital of South Australia early but as it was rejected as it did not have a suitable saltwater port for oceangoing ships.
Building an inland rail system spelt the end of the riverboats and meant that the town lost its main industry and lost most of its population.