Travelling is one of the best ways you can explore the world. One of the greatest places that you can visit in Australia is Goolwa. It is one of the most amazing towns in Australia. It is situated in the southern part of the country. It is a town that is found at the mouth of Murray river the longest river in the country. If you are a tourist then this is a must-visit destination in Australia. The town has beautiful scenery and also you will be able to enjoy the sandstone' architecture. This is a destination that you will be able to have a fantastic time.
Must do
Goolwa offers some amazing activities that you will love. One of them is water tours. This is made possible by the perfect location of Goolwa. In Goolwa, you will get to tour one of the greatest saltwater estuaries in Australia. Coorang is the perfect spot for water tours in Goolwa. If you love fishing, then the area will offer a perfect spot for this activity. This is possible due to the water around the place. So fishing becomes another must-do activity. Water sports is another awesome activity that you must get to do. There are various destinations that you can choose to perform water sports. This is because Goolwa has several beaches and also the famous Murray river hence offers a perfect place for water sporting.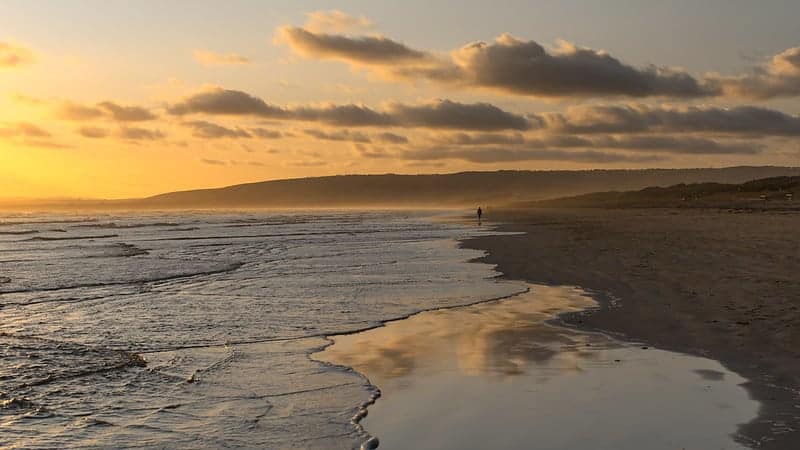 What do you like best about Goolwa?
Goolwa is a perfect spot due to its amazing beaches. It is also a place that is not flooded with people hence offers a perfect destination for you to have fun. Its friendly people is another key thing about Goolwa. The glorious beaches offer a great spot for different water activities.
Best Walk
Goolwa Beach
The most amazing walk at Goolwa is the evening walk on the famous Goolwa beach. Enjoying the silent walks in the place with the cool breeze from the water is an amazing experience you can have. You will also get to enjoy the sound of the flow of water at the mouth of Murray river. This makes the evening walks one of the best walks.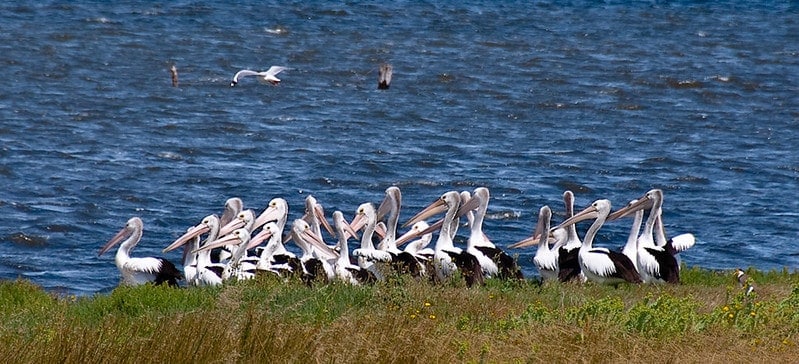 Coorang National Park
A walk at Coorang national park is the perfect place to have a view of the wildlife in Goolwa. It is an exciting sport and it will offer you the ability to enjoy the beautiful scenery of Murray's mouth. It is a great place to have a walk, especially with friends or family.
Middleton
It is situated in between Goolwa and Victor Harbor. It has rocky surfaces hence you can get to have a great walk. It also has the old railway line which is a great spot to go for explore. This makes it one of the perfect destinations for a walk at Goolwa.
Hikes in Fleurieu Peninsula
You can also get to have great walks in places that are near Goolwa. This will be non-other than the Fleurieu Peninsula. This is a region that offers different places that you can have a walk. I would suggest that you sacrifice a full day for this exciting place. The region has some beautiful natural features which are well known in Australia. It also offers beautiful landscapes which are ideal for walks. This is a perfect place that is near Goolwa where you can have an exciting walk.
Best Restaurants
Rankines is one of the best restaurants in Goolwa. It offers great food and also offers an exciting time that you can enjoy. Bambora is another restaurant that is so amazing. Its destination near the river makes it even more classy. Motherduck is also an amazing place that you can get to enjoy. This is a perfect restaurant, especially for the vegetarians. Other restaurants include Hector's cafe, saltwater cafe acute;, and even the heritage pies restaurant.
Best Music/ festival
The wooden boat festival is the best in Goolwa. It was voted to be one of the best festivals in Australia's 2019 tourism awards. This is a perfect festival that can suit anyone. It is surely Goolwa's most famous festivals. This is a festival in which you will get to enjoy the local food, music, and wine. It also features traditional wooden boats and it is a lovely festival. The boats are always of various sizes but the common part is that they are all wooden. It offers a great view to look at.
Best Nightlife
Nightlife activities have improved. If you love nightlife, then wharf barrel shed will offer an exciting experience. This is a place that offers some of the best nightlife in Goolwa. Having some glass of wine and sweet music will surely make your night great. It is a spot that you will never get tired of visiting.
Best day trip out in Goolwa
Goolwa is a place that offers some of the best attractions and great activities. Visiting the beach and experiencing life near water bodies is one of the best things that you can experience. Furthermore, Goolwa has great scenery that you can get to enjoy. It also neighbors some of the best places that one can visit. It's a great place with beautiful landscapes and also exciting water activities. You can get to explore the wildlife situated in the place. Murray's mouth is one of the places that you can get to explore. Goolwa is a place that offers a lot of activities that you will surely enjoy.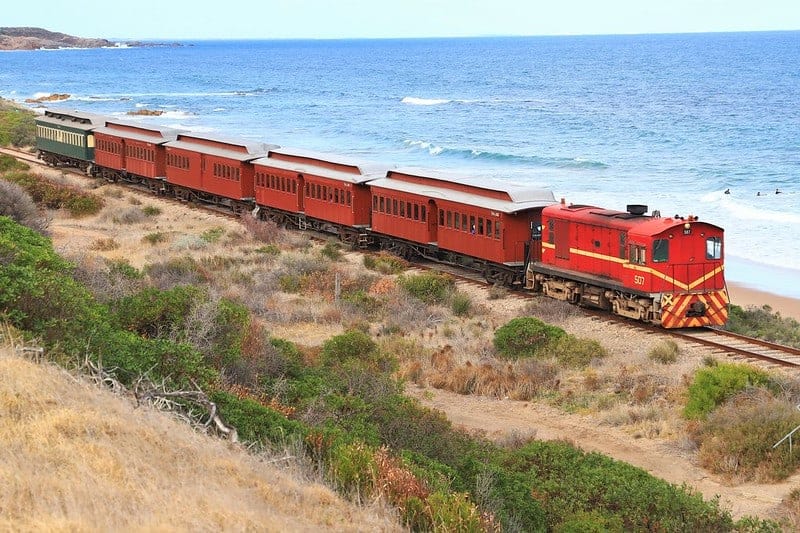 Something that not many tourists would know about Goolwa
A good number of tourist does not know about the Cockle Train. This is the oldest line that dates back to 1887 making it one of the oldest lines in Australia. It was named after the large shellfish which is commonly found on local beaches in Goolwa.