Ubud is a small town in the interior of Bali. The traditional dance and crafts in the area are famous worldwide. The Ubud District is also home to Hindu temples and shrines. Goa Gajah and Gunung Kawi are both intricately carved and are well-worth a visit. Rock-cut shrines are another must-see sight. You can also watch a traditional performance of a Balinese dance called Kecak.
in 2022 Ubud has been ranked Number 42 in the annual Time Out 51 coolest neighbourhoods around the world.
Located in the center of Ubud, the Monkey Forest is a great place to visit. Unlike other parks, the Monkey Forest is fenced and is a giant rainforest with a small path for visitors to follow. The forest is beautiful, and is a relaxing place to walk through. Visitors are asked to abide by the rules of the park, though, such as not showing your teeth. This is considered a form of aggression by the monkeys.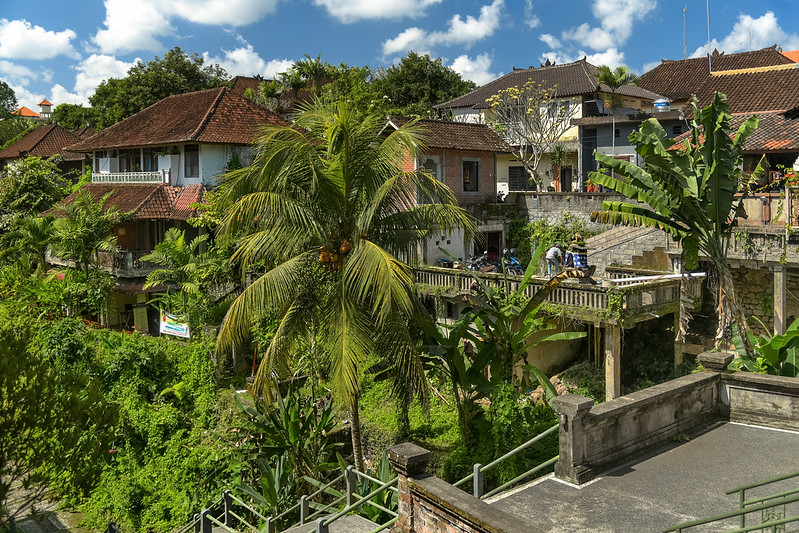 After a morning of yoga or meditation, head out to the Royal Palace, the town's central landmark. Built in the early 1800s by King Ida Tjokorda Putu Kandel, the palace was damaged in a 1917 earthquake but rebuilt again. The burnt orange facade and exotic architecture make the palace a must-see for all travelers. Whether you are seeking spiritual inspiration or are simply looking for a cultural experience, Ubud is a wonderful destination.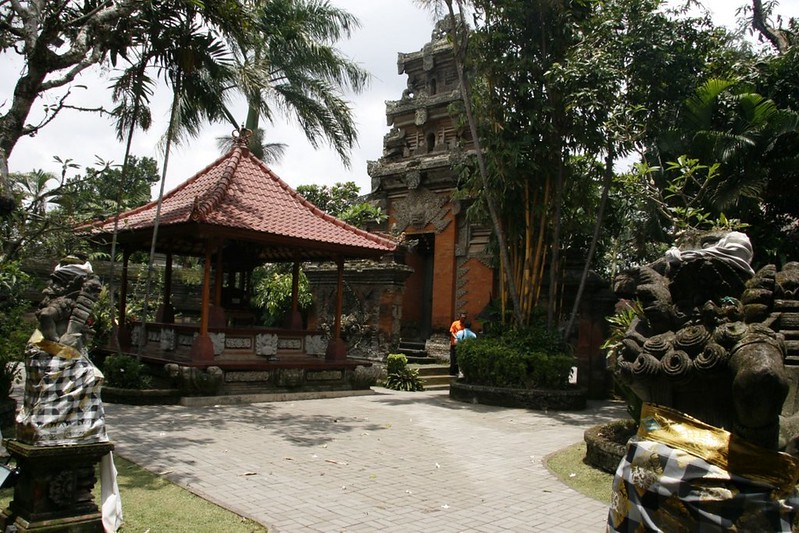 A guide to Ubud will help you decide what to do. The main tourist attractions include the following: If you're in the mood to shop, you should definitely go to the Gianyar Night Market. The Ubud Museum is a great place to see some of the most important religious sites in Ubud. This place is a great place to visit for art lovers. You can purchase many different kinds of crafts and collect local souvenirs.
Best Restaurants in Ubud
If you're looking for a place to eat in Ubud, then you've come to the right place. There are many great places to eat in Ubud, and the following are just some of the top ones. We'll discuss each one in more detail and give you a little more information about each one. So, you can make your own trip to this amazing town and experience the best of Indonesia.
Moksa is a plant-based restaurant that strives to achieve balance between indigenous ingredients and the Balinese culture. The menu is made with ingredients that are found right in Ubud. The restaurant specializes in coffee and teas, and the unique ambiance makes it a great spot to enjoy a meal with a loved one. If you're looking for something more light and refreshing, the restaurant also has a wide selection of mocktails to choose from. Try the Ginger Mimosa, Moksa Lassi, or Tropical Fizz. The Asian Spring is a favorite for meat and seafood lovers.
Cafe Lotus is another popular restaurant in Ubud. It features an international menu and is the ideal place to grab a bite and a cocktail after a long day of exploring Bali. The chef at Locavore has been voted as one of Asia's 50 Best Restaurants and the Best Restaurant in Indonesia by Travel + Leisure. The menu consists of regional dishes sourced locally, and they offer a vegetarian menu as well.
Locavore is another Ubud restaurant that has received accolades from several publications. It features authentic Indonesian cuisine and celebrates the country's culinary heritage. The stylish interior of Nusantara makes it a great place to enjoy a drink or a light meal after a day of exploring Bali. The restaurant also offers 15% off its bill for travelers with a valid voucher. There are also a few other popular restaurants in Ubud that have become more popular as the years have gone by.
Best Hotels in Ubud