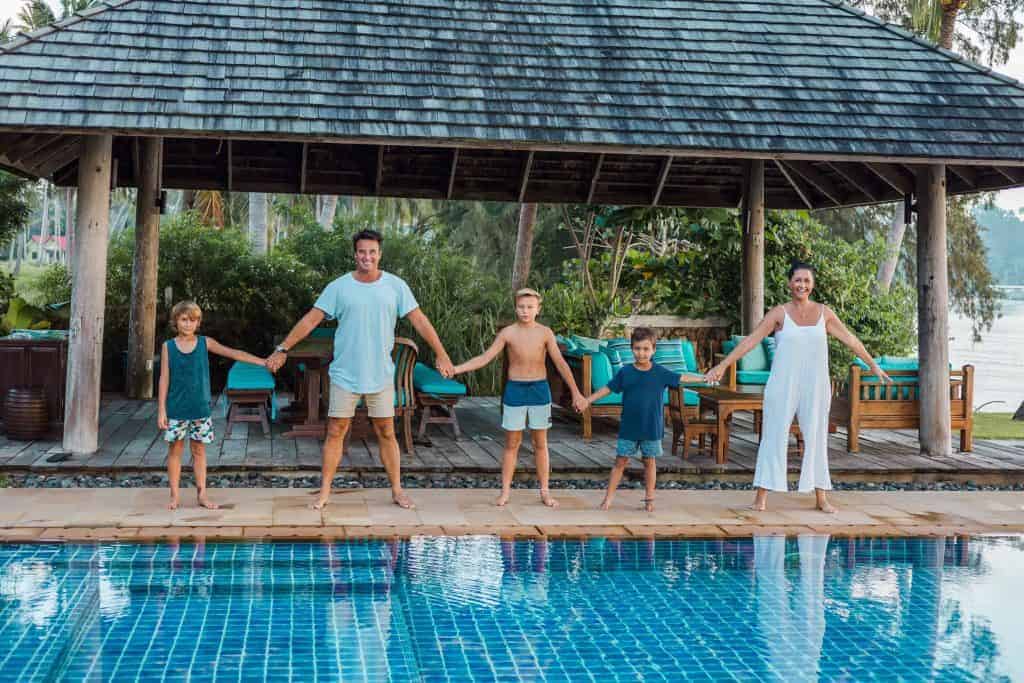 Must do
Take the time to meet some locals. Visit a Balinese Temple known as a Pura. Ancient Hindu temples are found in every Village from the mountains to the coast. They feature centuries-old architecture and a mystical atmosphere. Many temples provide the customary sarong and sash for visitors and as they are often set against dramatic landmarks they are great for photos. Some of our favourites are Uluwatu Temple (watch out for monkeys), perfect for sunset, or Tirtha Empal Water Temple near to Ubud to participate and get amongst the locals.
What do you like best about Bali
I love the diversity that Bali offers. Alongside the millions of visitors, local Balinese life continues in all its grace and beauty. From the traditional through to five-star western indulgence, tourists can immerse themselves in nature and eat market stall foods on a show-string budget or they can splurge on a luxe hotel stay and soak up deluxe treatments at a day spa. There is something on offer for everyone on all budget levels and to satisfy the interests of every type of traveller.
Best Walk in Bali
Bali is not known for its foot paths and walk ways, so the best walk is through the rice paddies. The Champuhan Ridge Walk in Ubud is beautiful as well as the stroll along the cliff line at Tanah Lot over looking the Ocean temple. These are perhaps well trodden paths, so you can also just drive until you see a rice field vista you like and walk on the ridges between the paddies, it can be a muddy balancing act best performed in bare feet.
Best Restaurants in Bali
Choosing a favourite restaurant in Bali is no easy task!! There are incredible new venues popping up all the time. We love La Brisa in Canggu for cocktails by the pool, Locavore in Ubud for something little gourmet and The Rock Bar in Jimbaran to take in the ocean views. Mama San is a personal favourite too!
Best Music/Festival in Bali
For something that summons up the heart Bali appeal I would say Bali Spirit Festival is pretty amazing. Here is a week long festival of yoga enthusiasts, dancers, worl-music and spiritual seekers from all over the globe. It's a celebration of well-being which is a large part of the Bali experience.
Best Nightlife in Bali
Seminyak has some amazing high season parties, at world-class venues such as KuDeTa and Potato Head. Motel Mexicola and La Favela are also fun. Canggu is best for a chilled vibe and laid back beach bar scene, La Laguna in Batu belig is pretty unique. Single Fin and El Kabron at Uluwatu… personally I would avoid the likes of Sky Garden at Kuta.
Best Day Trip
I think taking a half hour speed boat from Sanur across to the neighbouring Nusa Lembongan Island is the way to go. Here you can snorkel and visit incredible beaches, take in a slower tropical pace and feel like you explored beyond Bali.
Something that not many travellers would know about Bali
All the development and tourism takes its' toll on a little Island and the pollution is easy to spot. In late 2018 the authorities in Bali introduced a ban on single-use plastics, including shopping bags, styrofoam food packets and straws. The aim to greatly reduce the amount of plastic waste clogging up rivers and the seas around the Island. Long awaited change is on its way, so aim to be part of the solution not the problem.
This article was contributed by Bali Family Villas
Instagram @balifamilyvillas