The public transport system in Adelaide is divided into 3 parts.
Tram
Buses plus the O-Bahn system
Trains
Buying Tickets
To buy a ticket for the tram, train or bus system (you use the same tickets for all systems) you need to buy it from a newsagent where you see the Adelaide Metro sign or at the Adelaide Train Station.
You can also buy a single ticket on buses but quite often drivers will have limited amounts of change.
The Metro Pass most useful to visitors is a 3 day Metro Card – cost at time of writing $25 but increases every year. There is also a one day ticket which costs $10.60. You will probably only need this if you are planning to travel outside the CBD area. If you are staying longer, 14 day and 28 day options are available. This allows unlimited travel on all tram, buses and trains in the metro area.
Related Post : Things to do in Adelaide
Adelaide Trams
The tram system is the most likely public transport you will use in Adelaide. This is because it is used in the CBD area and connects areas that travellers will want to go.
The first thing you need to know about the tram system is it is free if you do not go past the stop -South Terrace on the Glenelg line. So if you want to go to Glenelg from the city or any of the southern suburbs you will need to buy a ticket.
Here is a map of the tram system in Adelaide.
https://adelaidemetro.com.au/maps/trams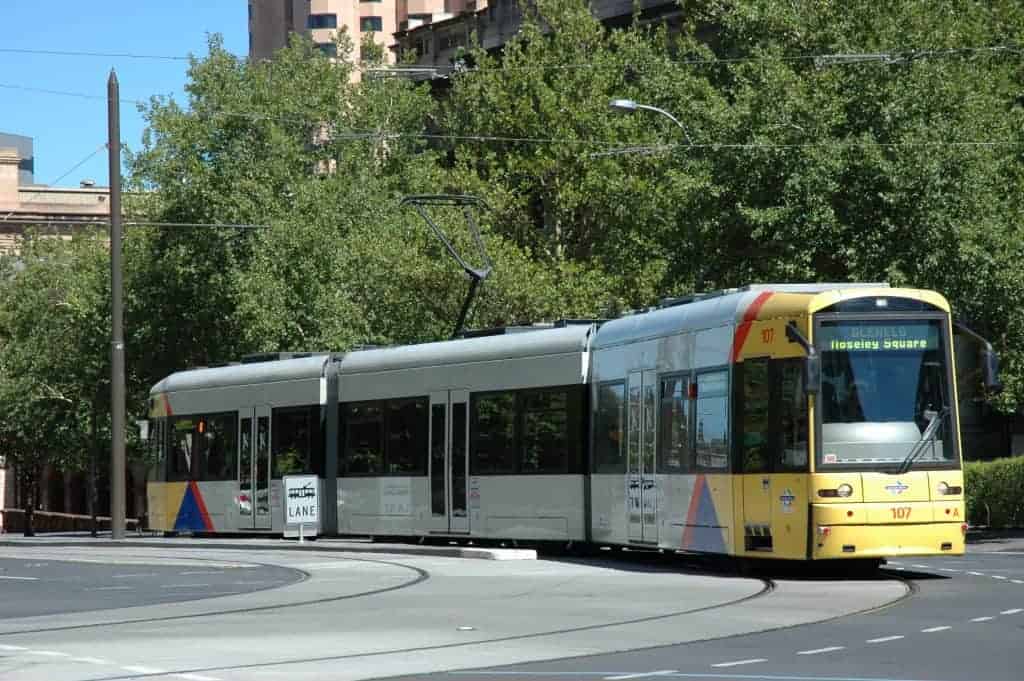 Adelaide Buses
Its fairly unlikely you will use the buses that much however it is worth knowing that there is a bus that goes to the Adelaide International Airport that you can pick up on Grenfell and Currie Streets. The bus number is either J1 or J2 (subject to change) so check beforehand.
The other 2 places you may want to go that are only served by buses is St Kilda Tramway Museum Bus 401 from the city. Mount Lofty Botanical Gardens you need to take the bus to Crafers and then another bus to the gardens (only 4 buses per day). Make sure you validate your ticket on the machine when you enter.
There is also an O-Bahn service into the north eastern suburbs that finishes at Tea Tree Plaza shopping centre.
Here is a link to the bus timetables
https://adelaidemetro.com.au/timetables/buses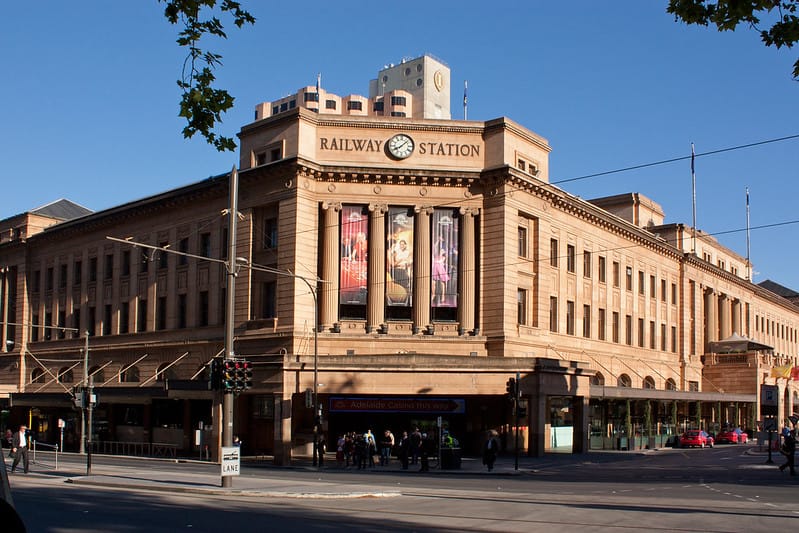 Adelaide Trains
There are 6 different lines and there are only limited places that are of interest to travellers.
Outer Harbour Line
This line will take you to the historic area of Port Adelaide and the line continues to Outer Harbour where cruise ships dock. You can also stop at Semaphore if you don't mind walking to the beach.
Grange Line
Grange line will take you to Grange Beach which is a very nice swimming beach
Gawler Line
Services the northern suburbs
Belair Line
Services Blackwood and Belair
Seaford Line
You can get to a number of the southern beaches the best being Brighton Beach
Here is a route map for Adelaide Train system